Networked VGA Grid
User Guide
Disable (and enable) streams for viewers
When you create a channel it's available by default for viewing by stream viewers who have the stream URL. You can choose to disable streaming to viewers through the channel's streaming configuration.
Disabling streams for viewers disables all viewer formats including HTTP, RTSP, HLS and UPnP.
To disable (or enable) streams for viewers:
Login to the Admin panel as

admin

. See Connect to the Admin panel.
From the Admin panel, click

Streaming

for the desired channel; the streaming page opens.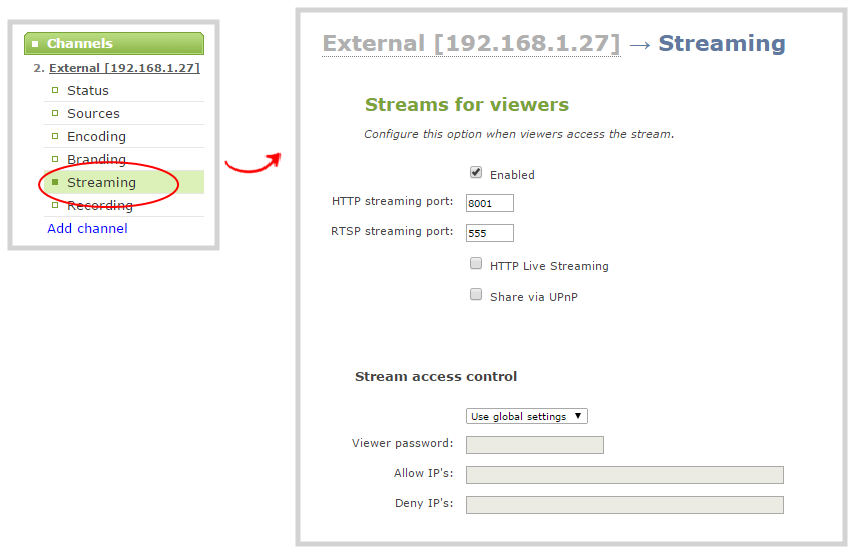 Uncheck

Enabled

to disable streaming to viewers (or check to enable).
Click

Apply

at the bottom of the page.