Networked VGA Grid
User Guide
Connect via the Epiphan discovery utility
Epiphan provides a utility for discovering Epiphan systems on your network. The Epiphan network discovery utility is a 32-bit Windows executable that works on most 32-bit and 64-bit Windows operating systems. Download and install the utility via this link: https://www.epiphan.com/downloads/NetworkDiscovery.exe.
To access the Networked VGA Grid's Admin panel via the Epiphan discovery utility:
Launch the discovery utility.
Click

Search

to find all the Epiphan systems on the network; a list similar to the following appears.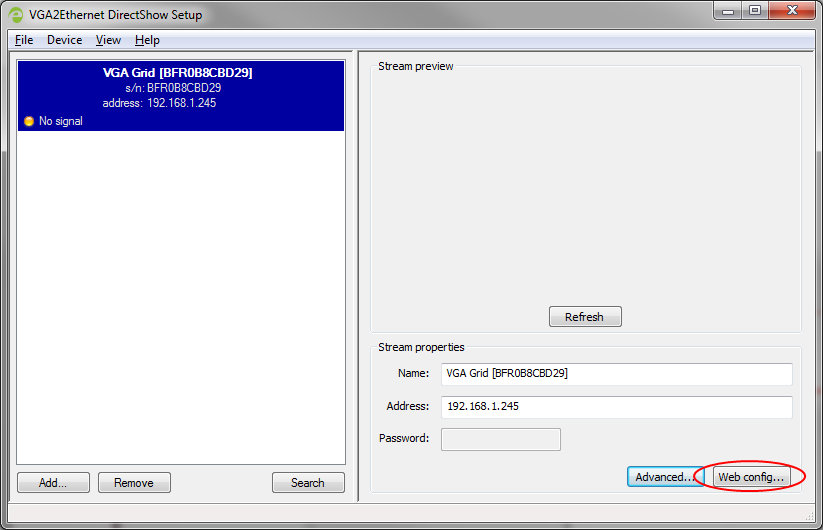 If more than one system appears, select the one you wish to configure by matching the serial number listed with the serial number marked on the back of the system.
Optionally, note the

IP Address

shown in the stream properties. Use this for quicker access to the system on future configuration sessions.
Click the

Web config

button; your browser will open and point to the Admin panel page.
http://<IP Address for Networked VGA Grid>/admin
Enter the user name and password then click

OK

. The administrative user is 'admin'. Initially no password is set. To set a password follow the procedure outlined in

User administration

.