Networked VGA Grid
User Guide
Add an HD Encoder as a source (custom channel)
Custom layout channels take the input from various streams and combine them together into one channel. When creating a custom channel using content coming to the Networked VGA Grid Concentrator from a VGA Grid HD Encoder, the VGA Grid needs to decode the stream from the encoder, combine it with other streams, then re-encode. To accomplish this, all encoders used in a custom channel need to be added as a local source.
You only need to do this once per VGA Grid HD Encoder. The same local source can be used in multiple channels.
Before performing this task, the encoder must already be added as a HD Encoder channel. The incoming stream should also already be configured. See Configure encoding (HD Encoder channels).
To add an encoder as a source, in preparation for use in a multi-source channel:
Login to the Admin panel as

admin

. See Connect to the Admin panel.
Review the

Sources

list to ensure it does not already include the current encoder.
Click

Add Source

; the add sources page opens.

Click the checkbox next to the selected encoder.
Click

Add selected devices

; the encoder is added as a source and the source configuration page is opened.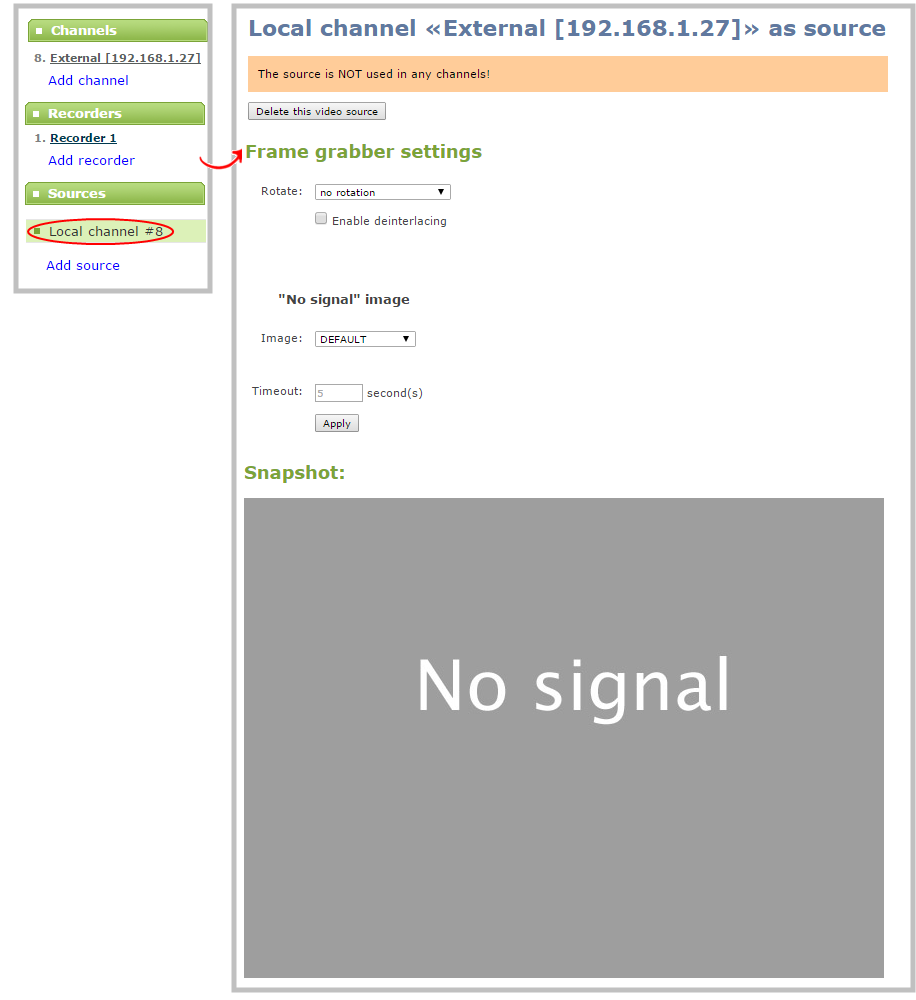 You may now optionally configure a rotation on the image by selecting an option the

Rotation

drop-down box and clicking

Apply

.
You can create and upload customized "No Signal" images as an alternative to using the default image. See Add a No Signal image to a source .