Networked VGA Grid
User Guide
Viewing with a media player (RTSP)
If a viewer password is configured, provide participants with the password to log in, along with the IP address or the URL to be copied to the media player. For example purposes the following procedure describes the steps using a VLC media player.
Launch a media player.
Click the

Media

tab, a drop-down menu opens.
Choose Open Network Stream; a dialog box opens.
Enter the stream URL (using either the IP address or the network discovery serial number method).
rtsp://49E7B8E4.local:554/stream.sdp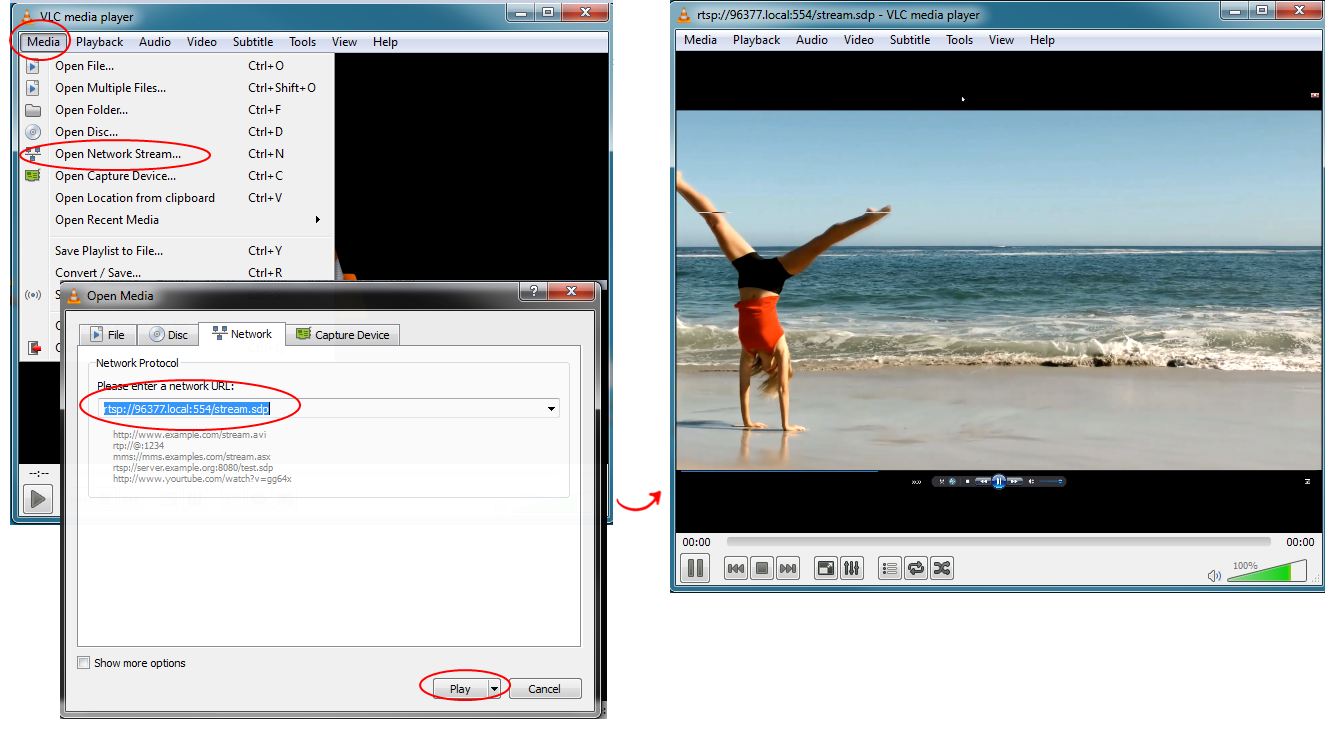 Press Play; the stream is played in the media player window.