Networked VGA Grid
User Guide
View the AFU log
A log is kept of automatic file uploads.
To view the log:
Login to the Admin panel as

admin

. See Connect to the Admin panel.
Select

Automatic File Upload

from the Configuration section; the Automatic File Upload configuration page opens.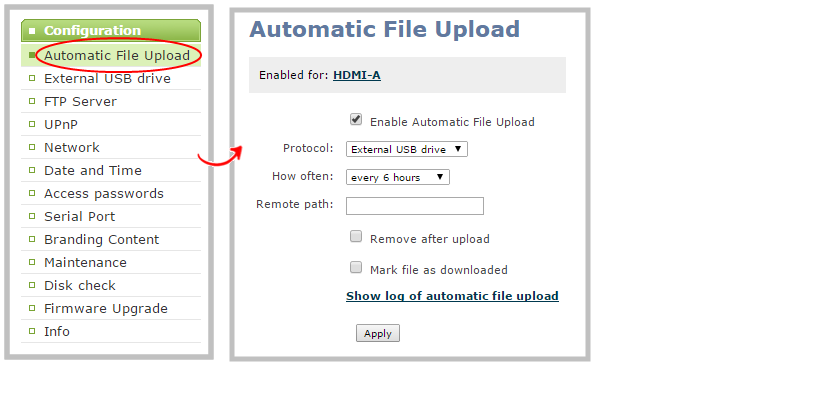 Click the

Show log of automatic file upload

link; the log page opens. Note the page is blank if there are no logs present.
Click the browser's back button when you are done.