More and more enterprises are using live video as part of their internal and external communications strategies. According to Kaltura's State of Video in the Enterprise 2018 report, webcasting has become a regular practice, especially for large organizations. The report states that 76% of large companies go live at least once per year, 46% average at least one live stream per month, and 27% average at least one stream a week. The notion is backed up by LinkedIn, which recently added a live video feature to the platform.
Benefits of using live video for business
The primary value of live streaming lies in its interactive quality. It's all about engaging participants (clients, customers, executives, employees, etc.) in a discussion, happening here and now. It's a great way to build trust and strengthen relationships with the outside world as well as internally. When used for communications within an organization, live streaming has the potential to enrich corporate culture, build a sense of unity, and bring together employees across the globe. As far as external use goes, corporate live streaming is one of the most powerful marketing tools today, helping brands grow faster. It is a great way to deliver your brand message to the world, bring in new customers, and increase revenue.
Additionally, live streaming can help save companies a lot of money: for virtually hosted events, there is no longer a need to organize a physical space and hence pay for travel and accommodation. Overall, live video streaming is a highly effective business communications strategy.
Corporate live video streaming use cases
Internal live streaming
Internally, corporate live video streaming helps strengthen corporate culture and build relationships among employees. Internal company addresses, team meetings, and employee training are often done through live video, increasing engagement and productivity. In a study by Brandlive and IBM, live video was found to be "highly effective in keeping employees connected across regional locations and varied time zones."
Streaming internally would most certainly require using a secure content delivery network (CDN) for distribution, management, and storage. The last thing a company would want is to have their quarterly meeting streamed publicly on YouTube.
1. Workforce training
Employee training is one of the primary internal uses of video for companies. Using video for onboarding, compliance training, and sales enablement can be very effective. The clips could be reused, updated, and accessed by the employee at any point in time. Additionally, research confirms that using video greatly improves learning results.
While pre-recorded footage is very effective indeed, holding live training sessions introduces an element of interactivity. During the session, employees can ask questions and interact with the instructor and/or other colleagues. This makes for a more connected experience, leading to better understanding. Each live training session could then become video on-demand (VOD) content on the enterprise CDN, making future reference and reuse possible.
Conducting live training sessions is especially effective for sales enablement training. In the traditional model, sales training requires a lot of travel because all parties involved must gather in a single location. With live streaming sessions, employees and executives don't have to travel at all; they can just tune into the stream on their devices.
2. Executive messages to employees
Often, corporate executives can appear rather distant and unapproachable to their employees. Live video is a great opportunity for executives to connect with employees on a more personal level and show a more approachable side of their personality. And because the live broadcast is unedited, the employees will know that they are seeing the most genuine version of the speaker.
Live streaming executive messages is also a great way to share company updates, upcoming plans and opportunities, as well as to deliver more sensitive notes like structural and compensation changes. This approach can be much more effective than sending out a company-wide email. With live streaming, executives can take the time to reassure and inspire their employees, displaying leadership and reinforcing company values.
3. Virtual town hall/all-hands meetings
A corporate "town hall" meeting is an organization-wide business meeting, typically held on a quarterly basis, where an executive presentation is followed by a Q&A session from the employees to the leadership. This takes an executive address to the next level by adding an element of engagement and interaction with the higher-ups in the company. It helps everyone be on the same page in terms of company goals and values. Town hall meetings are also sometimes called "all-hands" meetings as everyone in the company is invited to join.
Traditionally, all-hands meetings were difficult to organize, especially for large companies with multiple locations. The events involved a lot of venue, travel, and accommodation costs, which could really add up. By organizing virtual all-hands meetings and live streaming them, your organization can save time and money. This leaves more time to focus on business objectives rather than event organization and travel.
Saving on costs and time isn't the only benefit of virtual town halls. Such events can have a positive impact on the overall company culture, helping employees feel more appreciated, heard, and united. Live streams of town hall meetings are able to convey much more than a telephone call or a recording ever could.
A great example of this concept is this Microsoft all-hands event case study. In it, Microsoft leveraged Epiphan Connect to go beyond pure collaboration over a video conferencing tool, and turned the event into an interactive video experience.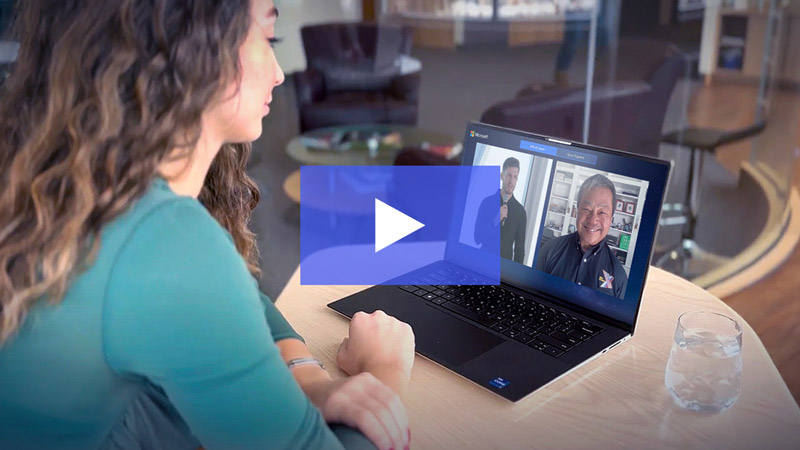 Going beyond collaboration at Microsoft
Learn how Microsoft used Epiphan Connect to elevate its all-hands event into an engaging video experience.
Watch the video
4. Internal webcasts
Live webcasts are an important internal communications tool. This can include internal webinars, department updates, meetings, special events, employee recognition segments, and much more. Whether it's the marketing department introducing new product messaging or the product team announcing an upcoming launch, an internal webcast is an effective and convenient way to go. Additionally, those who were out or want to watch it again can always turn to the VOD version of the webcast.
Just like every other internal use case mentioned, internal webcasts are a great way to engage employees and integrate remote teams. Keeping employees in the loop using this real-time and highly interactive method has the power to make employees feel like they are truly part of the team (and hopefully have them stick around longer!).
5. Employee-generated content
With companies getting bigger and jobs becoming more stressful, it's important to leave a bit of room for fun. One of the ways to maintain employee productivity and prevent burnout is to encourage creativity and promote social interaction within an organization. Why not allow employees to create live video aspart of this initiative? This could be the place where your employees can really get creative and show their personalities! Employee live streams could include team parties, employee recognition events, internal initiative promotions, best practice discussions, and any other interesting content. The company could even have a reward system for creating the best or most useful content.
All of this content could then become a part of the on-demand internal archive – a testament to a warm and welcoming company culture.
External live streaming
External live streaming can play a huge role in enterprise marketing strategy. It is the ideal medium for presenting a genuine brand message and communicating with an audience. Although using raw, unedited, and sometimes unpredictable footage may seem counterintuitive at first, if applied correctly, live streaming is a solid strategy for growing your brand.
While using a secure live streaming platform for external uses is still a good idea (especially if the content is addressee-sensitive), many companies choose to stream to more popular and widely accessible services like YouTube and Facebook Live.
1. Product reveals
We all know about the hype that builds up around a new product release from giants like Apple or Google. And we've all been on the pitching or receiving end of a, "Hey, are you going to be watching that live stream later?" And indeed, product reveal live streams can generate a lot of buzz (and FOMO) around new features and releases from large companies. However, even smaller companies can harness the power of this phenomenon and go live with a new product or feature. A live stream is likely to generate more attention than an email or press release. It is also a great opportunity to go into more detail (that may otherwise be missed) and ask for feedback and questions from your viewers.
2. Virtual conferences and event coverage
Virtual conferences have been gaining a lot of traction in recent years. Instead of gathering a large number of employees, partners, and customers at a single physical location, companies are choosing to organize smaller local events, inviting mostly experts for speaking sessions. The entire event is live streamed, and participants must buy tickets to access the stream. Just like at a physical conference, multiple presentations could be going on (streaming) at the same time. The online portals for these events are often organized like real venues: on the landing page you will see an image with various rooms and an agenda for the day. You can "enter the rooms" or follow the agenda to land on the live session you wish to watch. For an additional fee, you can gain access to all the recordings of the event and watch them at your convenience.
Similarly, companies choose to live stream their regular large events. Salesforce, one of the biggest names in tech today, streams their annual Dreamforce conference online. It is an immersive experience of sessions, workshops, visionary keynotes from leadership, and invited speakers. Thanks to the live stream, those unable to physically be there still have a chance to take part. And those seeing the event for the first time may become interested in attending in person next time.
3. Webinars and product training
Product training via live streaming can be incredibly powerful and effective. First of all, a live demonstration of a product or service offers a very genuine presentation: without any video editing magic, it displays the workflow in real time (no gimmicks!). Second, the learning impact is doubled because of the added element of interactivity: viewers can ask questions and receive answers right away. By offering transparency and interacting with the viewers, the company is building trust with the audience.
Lastly, online training sessions do not require any travel. With a webinar, you are building authority in your area of expertise, remotely and effectively. A broad audience can tune in at the same time. Customers, partners, and integrators can get valuable knowledge without ever having to leave their office.
We here at Epiphan Video enjoy running webinars of our own. To produce high-quality webinars, we use the Pearl Mini, an all-in-one hardware encoder. Pearl Mini helps us go live in full HD and easily switch between video sources and layouts.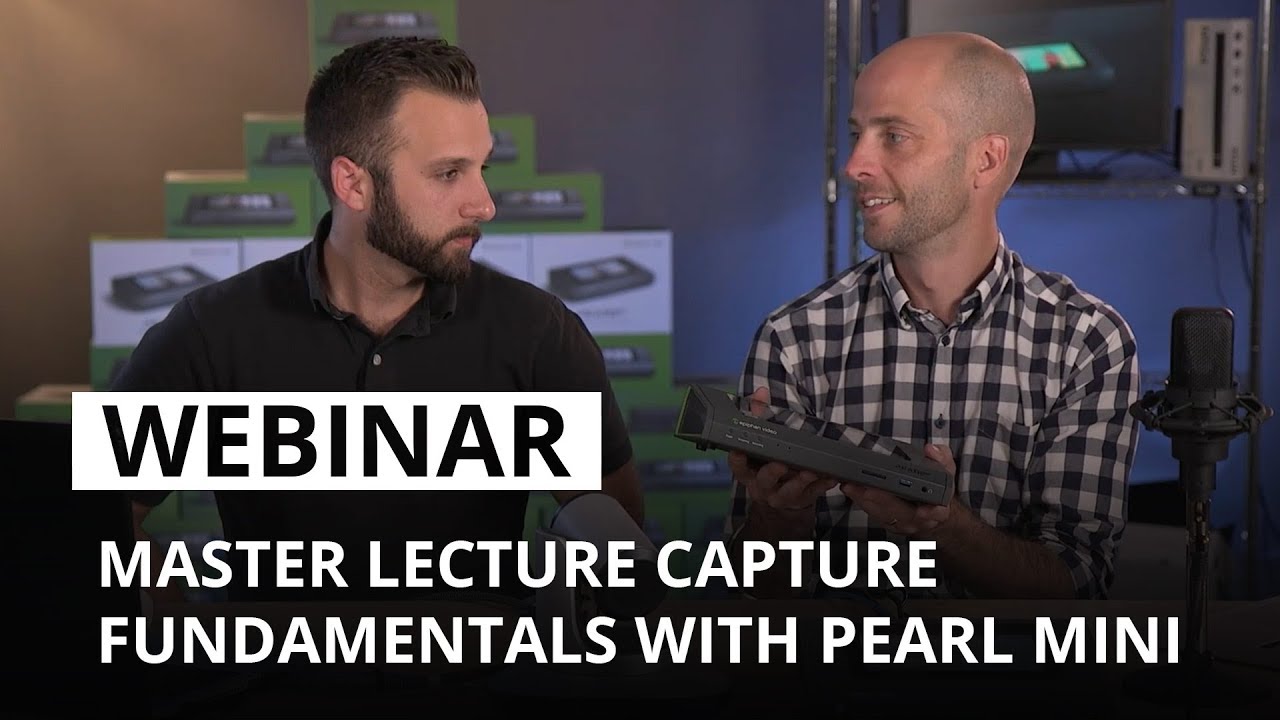 4. Investor updates
Communicating with investors is a very important aspect for any company. It's crucial for companies to present themselves on the highest level and assure their investors that their business strategies are solid. Today, quarterly conference calls over the phone no longer cut it. Companies organize amazing local events are and put on a real show. They live stream their events online (privately or publicly) to reach every current and potential investor – wherever in the world they may be.
Just look at the scale and grandeur of Disney's Investor Day 2019 webcast. During events like this, there is simply no room for technical error. The live stream has to be perfect on the first try. This is why the streaming specialist for Disney, MSAVi Pro, uses Pearl-2 hardware encoders to live stream the event.
5. Company vlogs and live shows
Many companies are choosing to run their own live shows (Epiphan Video is no exception!). Why? Because it is a fantastic marketing tool. A regular live show is a great way to grow and engage with your audience, present your brand to the world in a genuine way, deliver your company message, and stay relevant. Additionally, you are developing a body of collateral in the form of on-demand video content, which you can repurpose later on. Not to mention that social media algorithms prefer live video over VOD content. A company live show or vlog is not only a mouthpiece for its mission statement, but also a window into its inner culture and values.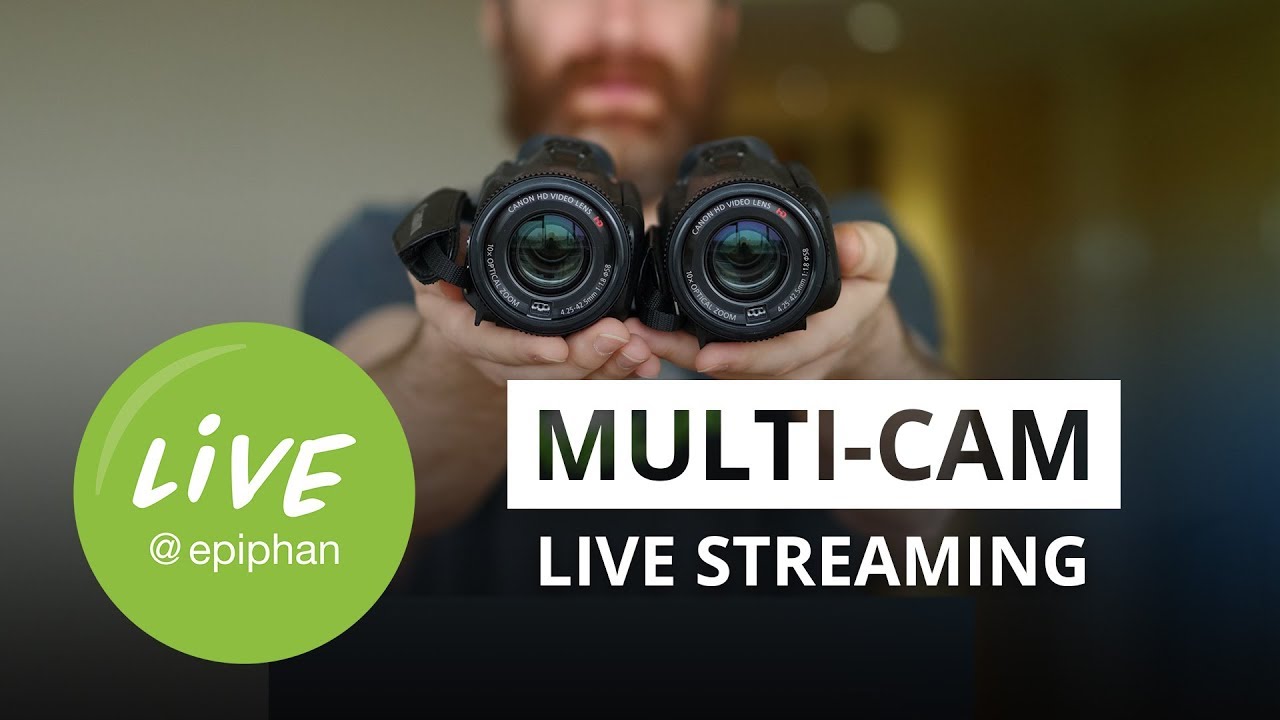 How to set up corporate video live streaming
There are various ways to set up live streaming for business. One way is to hire a live video production crew for every event. Generally, this guarantees good results, but can be rather burdensome to organize. Another way is to use video conferencing software. Conferencing software like Zoom comes with live streaming capability, so an organization might use a boardroom designed for video conference calling as a live streaming studio. However, most video conferencing rooms are equipped with webcams, which means the quality of the live stream may leave more to be desired. Additionally, setting up live streaming in a large auditorium is virtually impossible using conferencing software alone.
For a high quality live production, some companies are choosing to install on-premises live production studios. These are specially equipped spaces, which resemble live news studios. This solution may be suitable for companies which consistently produce a lot of live content. These studios are generally equipped with high-quality video cameras, microphones, mixers, lights, backdrops, and more. At the heart of these live production studios are powerful streaming hardware encoders such as Pearl-2 or Pearl Mini. These devices are capable of taking in the video and audio sources, mixing and switching between them, and then sending the encoded stream to its final destination (YouTube, Facebook, private CDN, etc.). Pearl-2 and Pearl Mini are also able to simultaneously record video. If you want to learn more about how Pearl hardware encoders can benefit your business, please feel free to reach to us.
Final word
Once again, live streaming is a very powerful tool for companies to scale the reach of their events and communicate in a more interactive and engaging fashion. Internally, corporate live video streaming has the potential to significantly boost employee engagement, strengthen company culture, and create a more trusting atmosphere. Externally, live streaming can attract new clients, investors, and partners as well as improve relationships with existing ones.
Both internal and external corporate live video streaming can save companies a lot of effort and financial resources. Live streaming can be applied in many areas of business, supporting business objectives and ultimately increasing enterprise success.