More and more companies are taking advantage of using live video as a part of their marketing strategy. Although using raw, unedited and sometimes unpredictable footage may seem counterintuitive at first, if applied correctly, live streaming is a solid strategy for growing your brand.
The power of live streaming for marketers
Live streaming can help you expand and grow your audience. The candor and strong social component of live streaming is what draws viewers in. There is something very exciting about watching a live, unedited, unpredictable live stream. The immediacy of it makes people want to be a part of it that much more. As far as video marketing is concerned, the more people see your stream – the greater your brand awareness becomes.
Using live streaming helps build a trusting relationship with your audience. As we've mentioned, there is a certain vulnerability about live video. Unrehearsed live video comes across as much more realistic and therefore – relatable and trustworthy. This shows that your company values transparency and isn't afraid to show their faces to the consumer.
Another part of it is being open for communication with the audience: the ability to chat with your customers in real time makes them feel like they are included in the conversation and that their voices are being heard. This makes your brand feel reachable and human. The more your customers trust your brand – the more likely they are to do business with you as well as recommend you to others.
Live streaming is a great platform to reinforce your brand values. Treat a live stream as you would any other marketing medium: it is your voice to the world. What message do you want to convey about your company? What should be the takeaway for your viewer? Use your live stream to make a good impression, show the audience your personality, but don't make it all one big sales pitch. Stay classy.
Pretty alluring benefits, huh? Now, let's talk about the specific types of live streaming that could benefit your company.
10 ways to use live streaming for video marketing
1) Q+A sessions
Let your viewers ask you questions about your product or service over a live stream. This creates an opportunity to have a conversation with your customers in real time. Answering questions shows that your company welcomes transparency, which has a positive influence on trust. Try to address each question individually as this helps build a personal relationship with your audience.
You should also encourage your viewers to comment and ask questions even if your live stream isn't a Q&A session per se. Something we like to do on our live show, Live @ Epiphan, is to give shout-outs to returning commenters. As creators, we appreciate knowing that we have a consistent following.
Q&A sessions also hold the potential of helping build a strong community around your brand. As people are communicating with you live, they are also talking to one another, sharing opinions and knowledge. You can be the club that connects people interested in similar topics.
Check out our recent Q&A on Pearl Mini, Epiphan's all-in-one live video production system: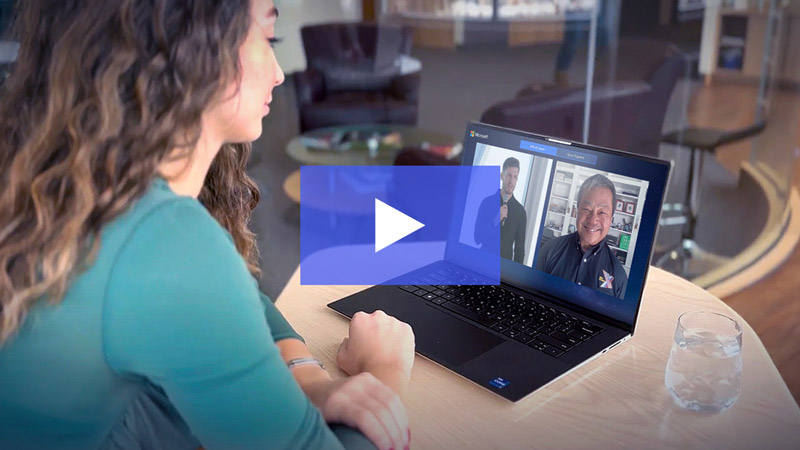 How Microsoft leverages live video
Learn how Microsoft used Epiphan Connect to elevate its all-hands event into an engaging video experience.
Watch the video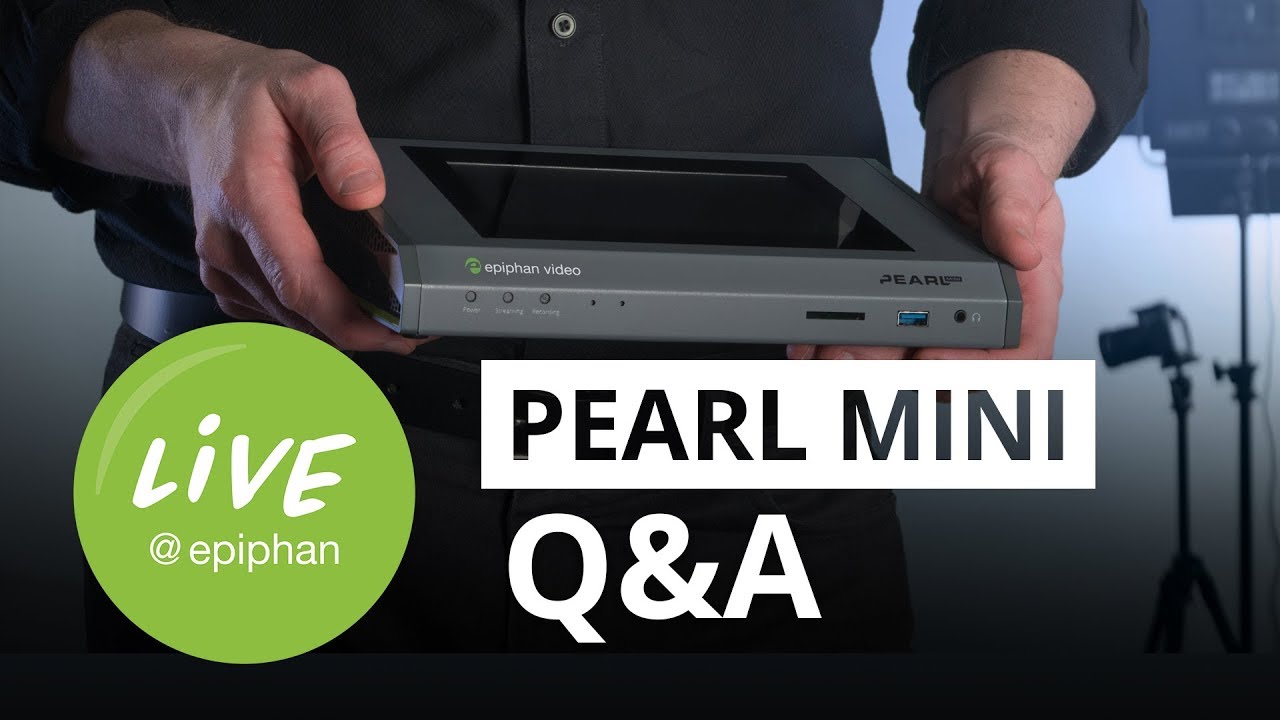 Pearl Mini Q&A
2) Host a webinar
Using live streaming for education can be a really powerful tool. Let's take for example a live demo of how to use your product or service. A live demonstration is a very honest presentation of a skill: with no editing magic, it shows exactly how much time it would take to complete the steps and which mistakes to avoid. A live demo is practical and trustworthy.
Offer valuable information to your audience. Take this opportunity to cover something topical your brand is an expert in (and not necessarily about your product or service). This way your community benefits from the knowledge while your company builds authority in that particular field.
You can even build a good part of your business around hosting webinars. Look at how Photigy, an online school of photography, uses live video lessons to better connect with students. The school's students say that live webinars have that "true classroom feel", meaning they get to ask questions and receive feedback from the instructor right away, which is very important for the learning process.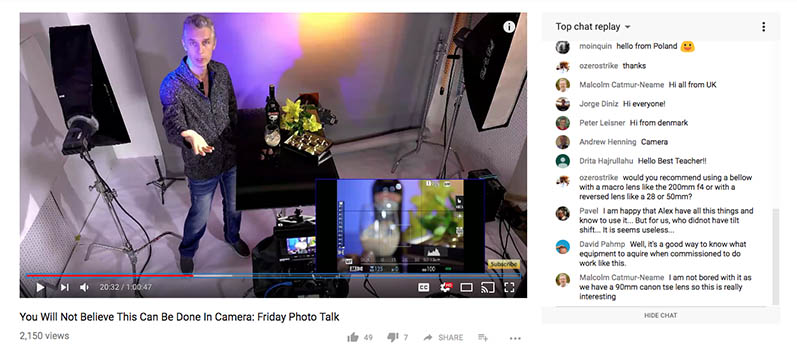 3) Behind the scenes look
It's always exciting to get a glimpse into the life of others. Get a little personal with your viewers: livestream a tour of your office, introduce your employees, show your viewers how your product is made! Even the most ordinary and mundane company activity might be very interesting to someone who sees it for the first time. Live streaming a company party or a celebration is a great way to share your company culture, making your viewers feel included. You could also use this opportunity to give an exclusive sneak peek of your new product or share product development status.
This kind of personal touch is a potential video marketing hat trick: the offered insight builds a very special connection with the viewer, the openness strengthens the trust in your brand, and the curiosity value can potentially attract a lot of viewers.
Do you guys remember our very special Live @ Epiphan studio tour?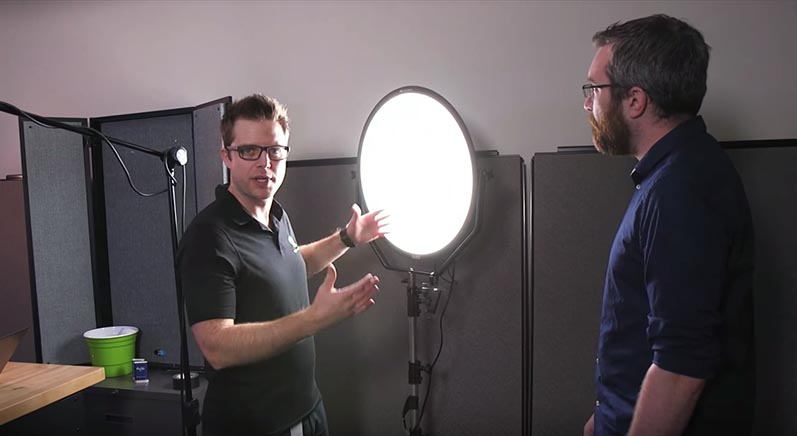 4) Collaborate with influencers
Partnering up with the right influencer can have significant impact on expanding your reach. By "influencers" we mean personalities that have large followings on their social media platforms and websites and usually provide some expertise in a specific area. You can invite an influencer to be a part of your live stream, be a guest on their live show, or you could give them some creative freedom to create their own live streams promoting your brand.
Alternatively, you could let them "take over" your live stream for a period of time and let them post live content directly to your page. The beauty of using a live stream (as opposed to a produced video) is again that easy, honest, unrehearsed feeling it provides. Check out these 10 brands that that were successful with their influencer live streams.
Be sure you understand what kind of content to expect from this influencer. Ideally, it should align well with your brand and feel organic to the viewer. Be sure to do thorough research on your personality of choice, considering their primary demographic, hashtags they use, and overall reputation. The interests and values of the influencer's audience should overlap with your company's message and values, making it easier to gain their attention.
Here is an example of the way a marketing agency called IMPACT hosts a live stream with different influencers: once a month, IMPACT'S CEO sits down with an influencer for a "Website Throwdown", critiquing websites in real time. This type of collaboration with multiple influencers really drives the attendance and improves discoverability.
5) Use your live stream as an exclusive sale gateway
Real-time sales with a limited time frame can create a sense of urgency to buy, especially if you are offering discounts exclusively to your viewers. Set up a live stream showcasing your special service or product and provide a link to where you can buy it. Keep in mind that some live chat windows do not allow pasted links, so you may need to get more creative: have an easy-to-pronounce link ready to go and/or put it in your lower thirds.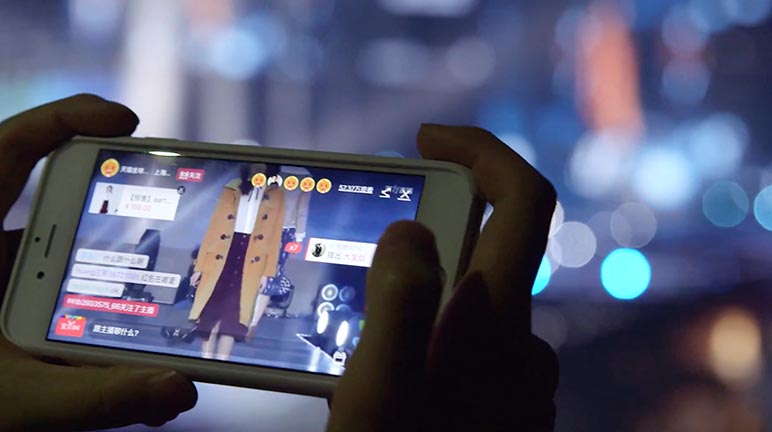 In the video below, watch how Tmall's See Now Buy Now fashion show was streamed live, bringing high-end fashion to regular consumers. Thanks to seamless integration with AliBaba's e-commerce platform, the viewers were able to purchase the item they saw on the livestream in just a few clicks.
Tmall Collection 2017: Where Fashion Meets Entertainment
6) Run contests
Remember those live contests on the radio? They always felt rather exciting because they were happening there and then, and you can't help but feel drawn in to participate. We can apply that same principle to shake up those live streams a bit!
Contests have great potential for increasing the reach of your live show (and subsequently – your brand). As a part of entry requirement, ask the contest participants to share a link to your live show. This way your audience becomes an additional marketing channel. You could also use contest entry requirements to expand your email list: capture email addresses using a sign up form.
What our friends at PTZ Optics like to do during their live show is hold live trivia games, keeping track of the right answers and even awarding prizes at the end. This can really keep the audience engaged. Keep in mind that the contest itself does need to take place during the live show: participant submissions can be collected before the show. The live show is just a really exciting venue to announce the results of a contest.
7) Live stream large events
It seems as though it is almost customary for the modern large business to livestream significant events and product launches. This is no coincidence: a live launch can help your product stand out and create a lot of buzz around it (mass media coverage included!). We definitely recommend considering going live with your demos, product launches and keynote presentations. Build up the hype in advance so your viewers have the chance to share the news and anticipate the event. From there on your viewers' FOMO (Fear of Missing Out) is your ally.
Also consider live streaming someone else's large event. You could potentially attract the audience interested in that event to your brand. Streaming large events does require preparation: be sure to test your equipment in advance, check the internet connection at the venue, and use reliable hardware. We recommend using a robust device such as Pearl-2 for live streaming events.
8) Gather feedback and crowdsource
Testing your product on a live audience is a great way to gather feedback and opportunity to improve your product. If you are in the early stages of your business, you can even hold a live brainstorming session with your followers. Many companies practice what's known as live beta testing and remote focus groups, where they can see and analyze the interaction with their product. This is a very effective way to gather candid reactions.
Live polling is another way to gather information. We've talked about ExciteM, a company that provides live polling services in one of our Live @ Epiphan episodes. It is very interactive and it makes the viewer feel great about having their opinion heard (building that relationship!).
9) Get media coverage
Getting media attention can greatly increase attention to your brand. If you are able to make your live stream exciting enough that it becomes viral – you can be sure that the media will be picking it up. We all know how much hype a new Apple product launch gets. For a smaller company, however, going viral is not the easiest of tasks.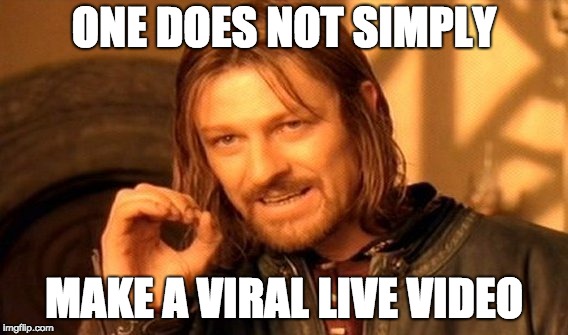 We would still encourage you to try something out of the ordinary: use facebook live's 24 hr streaming feature to run a car touching contest, live stream a giraffe giving birth, jump out of the stratosphere and stream it on youtube. The media will be all over it. Be careful to not overdo it and get the bad kind of media attention.
Alternatively, hopping on a social trend and live streaming it could attract attention. Remember the Ice Bucket Challenge?
10) Reuse live footage
Alright, so you've mastered every single one of the above 9 items. Great! Now you have a whole library of great content for viewing and reuse! Create highlight reels, new promotional videos, optimize uploaded VOD streams for search engines – there is still a lot of value in the saved content even after the live stream is over. As an example let's consider for a second long live streams (think royal weddings and video game streams). A short and sweet highlight reel of a long stream may even gather more views than the lengthy original.
Even in this post we've used links to some of our live (now VOD) content as example material. What we are trying to say is that live video can be a very cost-effective way to make worthy video marketing collateral.
It is however important to invest in the quality of your initial live stream in order to ensure that your content is usable. For example, with Pearl-2, Epiphan's all-in-one video encoder and video production system, you can record and stream simultaneously at a resolution of up to 1080p.
Final Word
With all that said, don't forget about other types of marketing to use in your strategy because a holistic approach is more likely to bring stronger results. Always go back to the basics: having a strong brand message, a unified graphic look and communicating with your existing and potential customers is very important. Social media is proving time and time again to be a great tool for projecting your brand into the world. For example, 71% of consumers who have had a good social media service experience with a brand are likely to recommend it to others. Be sure to check out this social media marketing guide from G2 Crowd if you want to learn more.
We hope we were able to inspire you to start using live streaming as a part of your video marketing strategy. There is strong evidence in support of using live video for brand growth. In a world of huge corporations, building a human connection with your audience is more important for brands than ever. Equally important is the ability to stand out among other brands, projecting your own voice into the world.
Good luck with your future streams!