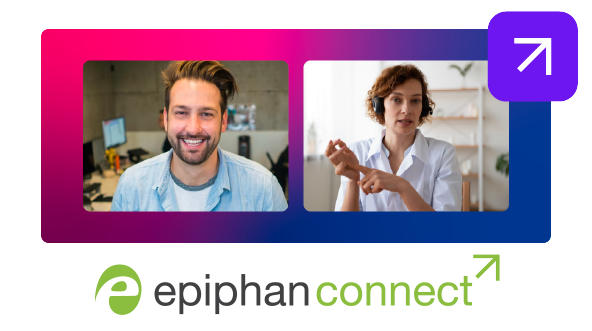 Try Epiphan Connect today
Discover how Epiphan Connect can help elevate your productions. First month free.
For Microsoft's global all-hands event, they trusted Epiphan Connect to showcase the very best of their people, brand, and ideas.
One of my colleagues turned to me and said that was the best virtual event that he has attended at Microsoft.
Microsoft is leading the way in embracing hybrid work, recognizing the importance of video to showcase its company and people in the best light possible. They know the power of an engaging video experience to get people excited and are committed to delivering just that. But even at a global leader like Microsoft, virtual and hybrid events can be challenging, causing stress for organizers and participants alike.
Epiphan Connect is the perfect solution to this challenge. By bridging the convenience of Microsoft Teams with the high-quality output of professional broadcasting, Epiphan Connect helped Microsoft create a stress-free and cost-effective internal event without sacrificing quality. Thanks to Epiphan Connect, Microsoft can now produce content that rivals that of broadcast productions. Its participants can focus on engaging and enjoying the event rather than getting bogged down by technology.
It really felt like you were watching a television show. It gave a little bit more production value. It really created that feel of something special, something better.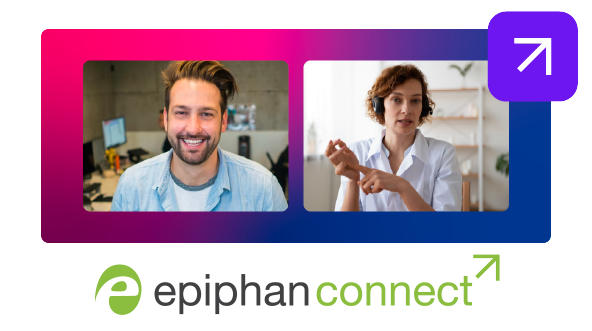 Try Epiphan Connect for Microsoft Teams
Produce professional hybrid and virtual events like Microsoft. Learn how you can elevate your live video experience today, and go beyond conferencing.