High-performance video capture via PCIe
DVI2PCIe Duo is an internal PCIe video grabber capable of capturing lossless video from dual-link and single-link DVI video sources, VGA/HDMI™, and SDI video sources, and audio from SDI and unencrypted HDMI sources. Install the optional DVI2PCIe AV Kit to capture S-Video/composite, analog audio, and balanced or unbalanced TRS audio.

Flawless capture for Windows
Capture professional-quality video directly from SDI or DVI sources in up to 2048×2048 resolution and 85 fps. Use DVI2PCIe Duo's uncompressed, dual-channel video capture with third-party recording, streaming, conferencing, and video analysis applications running on Windows-based systems.
Built for 2U cases, this low-profile capture card also includes a bracket for installation in full-height cases. The optional AV Kit adds support for S-Video and audio from 3.5 mm stereo or unbalanced ¼" TRS audio inputs.
Key features
Captures from screens or cameras at HD resolutions and higher (2560×1600, 2048×2048)
Works via PCI Express 2.0; x4
Supports multiple DVI2PCIe Duo cards in a single system
Supports 60 fps at full HD resolution in 24-bit color (4:4:4), even when capturing from both DVI and SDI channels simultaneously
Works with third-party applications that accept an external video source such as Adobe Premiere, Windows Media Encoder, and others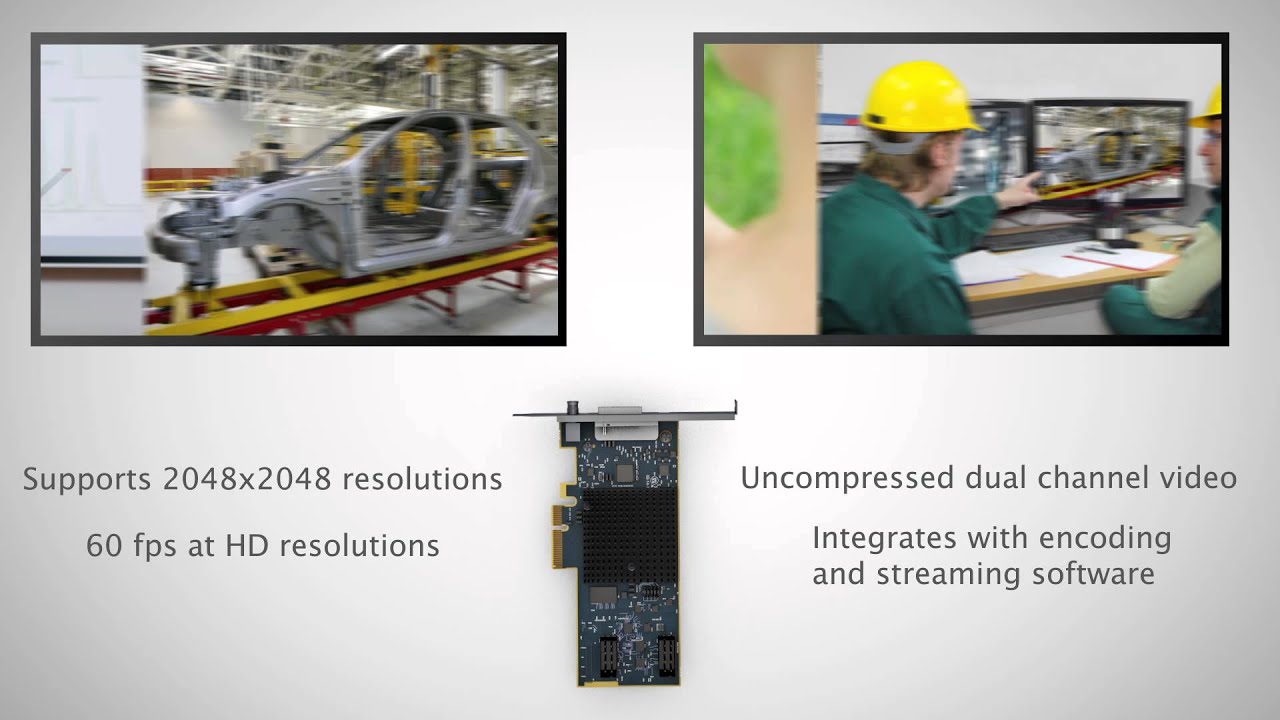 Multi-source video inputs

DVI2PCIe Duo captures digital and analog sources:
SDI input captures video signals from 3G-SDI, HD-SDI, and SD-SDI, and embedded audio from SDI sources.
DVI input port captures video signals from DVI, VGA, and HDMI, and embedded audio from HDMI sources.
Optional video and audio inputs

Install the optional DVI2PCIe AV Kit to capture S-Video/composite, analog audio, and balanced or unbalanced TRS audio.
Whether it's slow-moving or fast-moving video, DVI2PCIe Duo captures at a consistent frame rate. And with zero compression, DVI2PCIe Duo will capture and transfer every pixel of the frame.
Configurable on-screen elements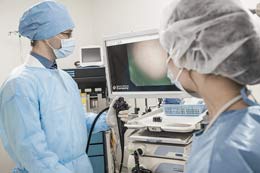 Add company information, corporate colors, and a timestamp to your DVI2PCIe Duo video recordings for branding and identification purposes.
Flexible recording options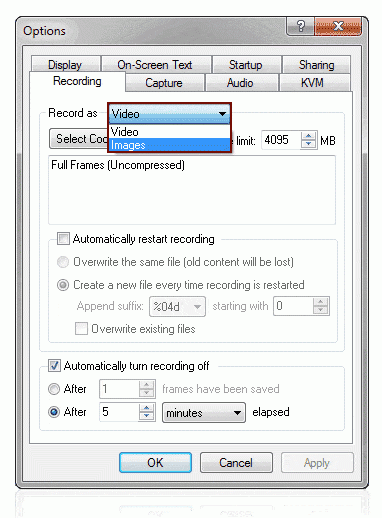 Control how DVI2PCIe Duo records images and video – as a single video file or as a series of graphic files.
Designed for AV professionals who require an express card to fit into an existing desktop solution, DVI2PCIe Duo easily fits into any PCIe expansion slot. Full and half-height installation options are available to suit your desktop configuration.
Included capture tool and drivers
All Epiphan capture cards include our free capture software and drivers, which interface seamlessly with a range of industry-standard encoding and streaming software. Firmware upgrades are also available free of charge; your Epiphan video capture device will notify you when one is available for download.
Integrates with multimedia applications
DVI2PCIe Duo saves captured images and videos to the most widely used file formats, like AVI.