You've got some great live content ready to deliver to your hungry audiences, and all that's left to do now is to choose a publishing location for your live stream.
Should you go with common social live streaming moguls like YouTube or Facebook Live, or should you be looking at more advanced and maybe even paid options? Choosing among live streaming platforms may seem confusing at first: there are many choices and the criteria for a good pick is often unclear. However, as soon as you figure out which features you need and which you don't — selecting the right live streaming platform becomes much easier.
Features offered by live streaming platforms
While it is understood that live streaming platforms are capable of pushing live video out to the world wide web, it's not always apparent what else is included with the service. Which features should you expect to come standard with a live streaming platform? What is the benchmark feature set at the moment? Which features could be valuable to you as a customer?
Basic features
Most of these features are automatically included with both free and paid live streaming platforms. You should expect these features to come standard, but we suggest double-checking when choosing your platform.
Automatic VOD archiving
Live streams are automatically recorded and uploaded to your media library as video on-demand (VOD).

All-screen, all-device, all-browser compatible video player
Today, most live streaming platforms use the more universal HTML-5 player. The previously popular Flash player is slowly disappearing. Generally speaking, most live streaming platforms make it their business to have their player be fully functional on all devices, across all platforms, supporting the most current video containers and codecs.Basic analytics
Number of viewers, basic engagement, and impressions are generally expected.
Commenting
Some form of live chat and viewer interaction is available on most live streaming platforms.
Third party encoder support
Practically all services are able to accept streams from third-party encoders (RTMP URL + stream key). Some may even have integration with specific encoders for simplified connection.
Advanced features
Gaining access to these features would generally require you to be using one of the paid live streaming platforms. They can help drive business and develop a highly customized, smooth user experience.

Monetization 
Although there are many ways to make money live streaming using free live streaming platforms, these particular monetization methods often come integrated with the live streaming platform. We are talking about being able to:
Set up a paywall and create limited-access playlists and bundles. This is great for premium content creators and those who wish to sell online video lessons.
Fully control ads. Use player- and server-side ad insertion (SSAI) to run your own ads or insert third-party ads during your stream. Never see competitor ads during your stream.
Monetize using OTT solutions (meaning, stream to Roku, Apple TV, Chromecast, and similar services)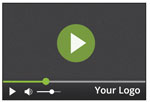 White label and customizable players
A "white label" player allows you to add your own branding to the player window. Customize the design: change colors, add logos, add or remove feature buttons. The streaming platform's logo will not be displayed anywhere.
Live Embedding
Embed the video right onto your homepage.
Social media integration
Multistream directly to one or more social media channels (in addition to your main stream). For example, Vimeo Live has a feature that can restream your video to 4 different social networks at the same time. Many live streaming platforms also allow you to share quickly highlights of your live stream on social media.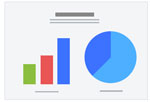 Advanced real-time and post analytics 
Get live, post-event, and social statistics along with engagement and duration graphs and integrate Google Analytics. Figure out who watched your stream, where, and why.
Privacy control
Password-protect your streams, define the list of allowed domains and countries, and set up secure streams for internal enterprise communications.

Digital Rights Management (DRM) 
DRM is crucial for premium content. For example, YouTube—a free live streaming platform—will mute or even take down VOD streams that have copyrighted music playing in the background. You definitely don't want that to happen during an important event, so ensure all rights are properly managed.
API and SDK
Features including developer-friendly API infrastructure and mobile SDK. Many live streaming platforms provide tools for quick and easy integration of live streaming into a variety of cloud video applications, services, and digital media workflows.
Free vs paid live streaming platforms
Ultimately, paid live streaming platforms offer more control over viewer experience. Paid services have much more power to help you control and achieve your goals during high-scale live events. On the other hand, free platforms provide great exposure (especially to your existing following) and often contain enough features to reach your goals using live streaming without paying any extra costs.
Free live streaming platforms
We're talking about social media live streaming platforms. The social live streaming moguls are currently YouTube, and Facebook Live, but Periscope and Twitch are close behind in their respective niches.
Pros
Higher discoverability. These platforms are great for reaching your social following, getting shares, and social engagement. Facebook's algorithm prioritizes live video in feeds and displays them first.
Free cloud transcoding. YouTube and Facebook Live have different video quality options for the viewer to choose from. They also try to automatically assign an output resolution based on the viewer's internet speed.
The power of edge servers. Being such giants, YouTube and Facebook can afford to have many servers all over the world, which means viewers will be getting their stream from the closest server at best speeds (provided they have a decent internet connection).
Cons
Little control over served ads. While you can take an "ad break" on both YouTube and Facebook Live, you never really know which ad you're going to get. You also have to share ad revenue with the platform and aren't allowed to insert third-party ads into your stream.
Copyrighted content limitations. Portions of live streams may get muted if copyrighted music is detected. Streams may even be taken down and the channel owner may get their live streaming privileges suspended.
Somewhat limited stream duration. Facebook Live doesn't automatically turn live streams over 90 minutes into VOD content (so you could lose it forever). YouTube promises 12 hours.
Paid live streaming platforms
There is a plethora of paid live streaming platforms out there and it is often difficult to understand the differences. The offering is often very similar as platforms are always competing and trying to stay relevant with their features. However, while some market themselves as "universal" professional solutions for live streaming events (DaCast, Vimeo Live), others are more distinctly specialized:
Niche live streaming platforms
These services are somewhere on the edge between social networks and live streaming platforms. They are able to provide a perfectly tailored experience to a highly relevant audience. Good examples of these are house of worship live streaming platforms (like Churchstreaming.tv) as well as sports streaming platforms (like NFHS network). Twitch is tailored for live streaming games. In addition to the free tiers it offers paid live streaming with great monetization options for content creators.
A part of a larger video management system
Some live streaming services are actually a part of a larger content delivery network (CDN) offering. This means it's not just a standalone platform for streaming video, but an entire cloud video management solution with live streaming being just one of their features. Picking a CDN for live streaming make sense for enterprises with internal communication needs and large event/media productions which deal with video on the daily basis. Examples include: Wowza, Brightcove, Kaltura.
Live streaming platforms for developer integration
These platforms primarily focus on making live streaming possible on other services, devices, apps, and platforms. Basically, they offer great developer tools for making live streaming a part of your product or service. Examples include Bitmovin and JWplayer.
Pricing
Live streaming platforms vary widely in their pricing models. Some offer a pay-as-you-go approach while others offer a more typical subscription model if you can afford to commit the necessary bandwidth upfront. Here's what may affect final costs:
1. Live stream frequency
How often will you be going live? Are you planning to do just one event per year, or will you be going live every week? Paying for a whole year upfront is generally cheaper than paying month-to-month, but single event plans are also possible.
2. Concurrent viewers and watch hours
How heavy of an audience load are you expecting? How many concurrent viewers for each event?  How many live watch hours per viewer? Live streaming platforms like DaCast and StreamShark have nifty calculators to help you pick the most appropriate plan.
3. Cloud transcoding
Some services include cloud transcoding in their offering, while others charge extra for it.
4. Customer support
For many live streaming platforms great customer support is a crucial part of their value offering (live streaming can get pretty complicated!). Lower plans offer email support, while more expensive plans offer 24/7 phone support and sometimes even a dedicated event manager.
Final thoughts
As you're choosing a live streaming platform, be sure to understand which of the above features you really need, and which you can do without. Be especially aware when planning for large events: have an idea of how many people might be watching and for how long. Understanding your event statistics (number of events you will be hosting, viewership, stream duration, etc.) will help you pick the best paid package.
In case you don't know these numbers — you can always do some research on similar events or try going live on a free live streaming platform. Even basic analytics that come with most platforms today will help you get a better grasp. Ultimately, paid live streaming platforms allow for more control over the viewer experience, while free platforms are great for trying out your live streaming ideas and organic social exposure.
Do you have a favorite live streaming platform? Which features do you find to be the most useful? Please feel free to share in the comments!