A YouTube live stream encoder can give you a serious edge on the platform – especially when it comes to producing high-quality content. But like anything, there's no shortage of options out there. This blog covers why you should strongly consider a Pearl video production system for all your YouTube endeavors.
New to YouTube? Check out our step-by-step guide on how to live stream on YouTube.
Why you need a YouTube live stream encoder
Why use an encoder at all? After all, it's possible to live stream to YouTube without specialized hardware or software.
Well, it all depends on the quality of content you want to put out into the world. If you're okay with a single-camera video, with the default audio and video quality from a standard smartphone or laptop, then you might be fine just using your smartphone or computer.
But if you want your video to look professional, with options for polished multi-camera live streams and video overlays to impress and engage your audience, you're going to want to use an encoder.
Hardware vs. software encoding
We strongly recommend you use a hardware encoder for YouTube live streaming instead of a software encoder. You're better served using a system that was built from the ground up for live streaming versus general-purpose hardware full of parallel software and processes competing for resources. For more information on live streaming with encoders, check out our primer on hardware vs. software encoding.
Why Pearl hardware encoders are your best option for YouTube live streaming
Easy configuration
Pearl's intuitive interface is designed so anyone can start streaming and recording right away. This means non-technical users can focus on their live stream content instead of constantly tweaking settings.
Versatile streaming options
Pearl devices are easy to set up as a powerful and portable video production system or as a contribution encoder for remote productions. A variety of inputs and outputs give you plenty of options for connecting any audio and video equipment you might have.
Multistreaming
Want to live stream to multiple YouTube channels at once? How about streaming to other destinations like Facebook, simultaneously? Pearl devices can do that. This is a great option for joint projects where each collaborator might want the stream mirrored on their channel for their own audience.
Streaming protocol flexibility
Pearl devices support RTMP and RTMPS as well as HLS, support for which was recently added to YouTube. And SRT is a bonus if you want to bring remote guests into your productions. Check out our blog for more information on streaming with SRT.
Customizable layouts
Pearl's custom layout builder is powerful yet easy to use, giving you complete control over the look and feel of your YouTube live streams.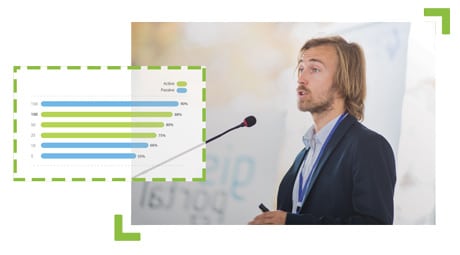 Reliable
Peace of mind about your production equipment is everything during a high-stakes broadcast. An Epiphan system at the heart of your setup lets you live stream to YouTube with confidence.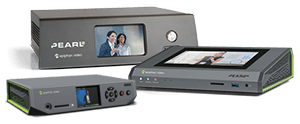 Everything you need for YouTube live stream encoding
Epiphan Pearl hardware encoders make it easy to create broadcast-quality YouTube videos that are sure to engage your viewers and subscribers.
Get product details
A Pearl for every production
Whatever your live streaming ambitions may be, there's a Pearl device just right for you. All Pearl devices are rigorously tested for long-term reliability and built with components handpicked for live streaming.
To compare the technical specs of each Pearl device, check out our handy comparison page.
Pearl Nano
Pearl Nano offers the ultimate blend of portability and versatility with a refined yet robust feature set. It's best for smaller scale productions and remote contributions. For more information, check out our blog on why we think Pearl Nano is the best SRT encoder for remote contributions.
Pearl Mini
Pearl Mini is a video switcher, recorder, streamer, splitter, and scaler all in one. The huge 7 inch touch screen makes switching between video sources and layouts a breeze.
Pearl-2
Pearl-2 is the ultimate all-in-one video production system. With 4K capture capabilities, internal 500 GB storage, six video inputs, and four XLR audio inputs, Pearl-2 brings the powerful features and processing power required for the most demanding live events.
Pearl-2's built-in touch screen makes it easy to switch between your video sources and layouts during live productions. Alternatively, use the browser-based Epiphan Live interface to switch sources from almost anywhere using a desktop, laptop, or mobile device.
With chroma key support, you can easily use green screen setups for background replacement and third-party titling software to bring rich animations and lower thirds into your productions.
For YouTube live stream encoding, choose Pearl
Ready to take your YouTube live streams to the next level? Epiphan Pearl hardware encoders make it easy to create broadcast-quality YouTube videos that will make your brand stand out to viewers and potential subscribers.
Check out our Pearl comparison page for more product details.