Live video production
All-in-one systems for switching, streaming, and recording
Live transcription
Simplified real-time automatic transcription
Epiphan LiveScrypt
Make your events more accessible and engaging with real-time speech-to-text conversion by LiveScrypt, a dedicated automatic transcription device powered by advanced speech recognition technology.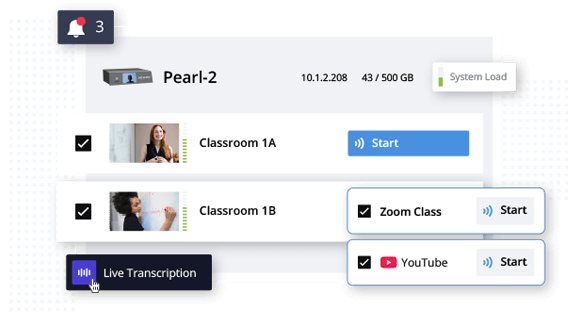 Epiphan Cloud
Time is everything when you have a fleet of devices to manage. Enter Epiphan Cloud™, an online platform that centralizes configuration and monitoring of Epiphan devices.
Internal capture cards
High performance, easy installation
Specialty products
From local server control, to full HD streaming and recording
Book a live demo
Have a member of our amazing support team give you a personal demonstration of how our products work, and answer any questions you may have.
Book a demo
Where to buy
Find a dealer in your region. We have a world-wide network of trusted partners.
Find a dealer