Live streaming can be a fun, rewarding, and incredibly valuable tool for growing your brand in an online space.
It's no secret that creating a professional and engaging live stream often contains many moving parts (both literal and figurative), but when you're able to pull everything together, the payoff is huge. And at Epiphan, we should know – we've hosted over 30 live streams for our weekly Live @ Epiphan show with many more broadcasts planned for the future.Competition is fierce among content creators, so in this post I'd like to share some streaming tips and tricks to help you achieve success based our team's experience running our weekly live show so far.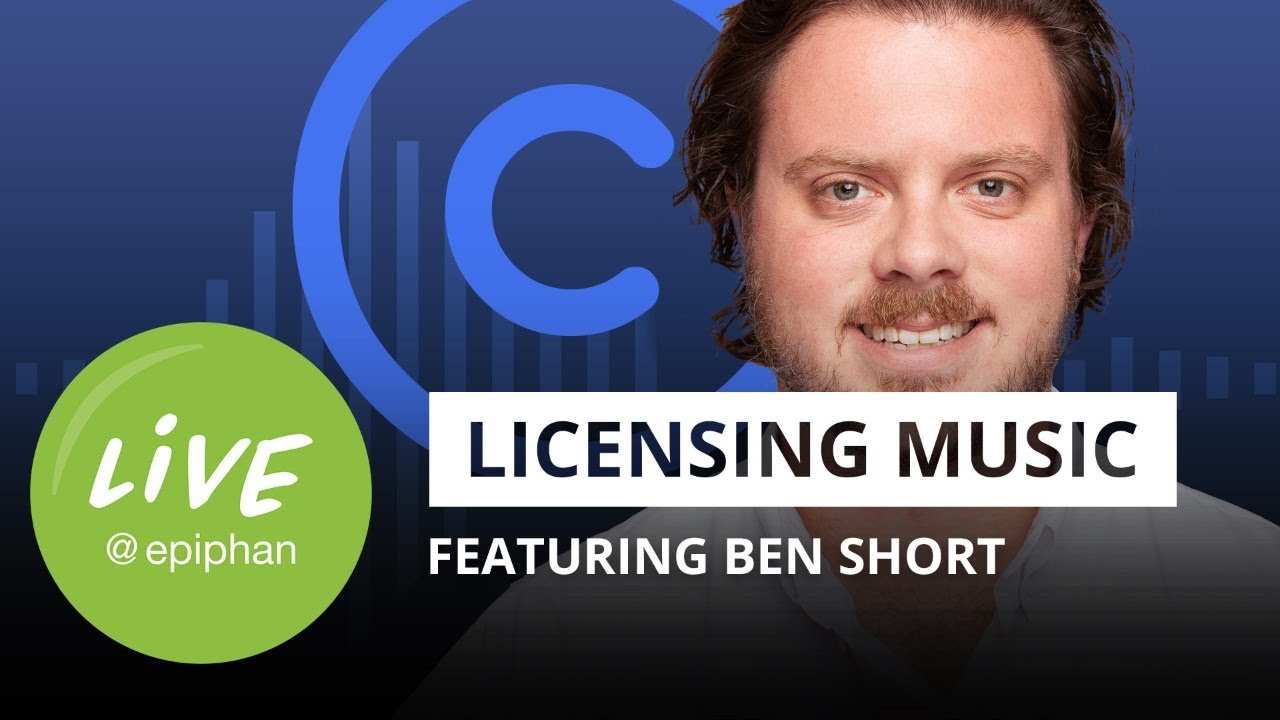 Streaming tips for a smooth pre-show/setup
Pre-show activities are the first step in the live streaming process. A rock-solid setup is essential for success. Use these streaming tips to help create a worry-free set-up experience.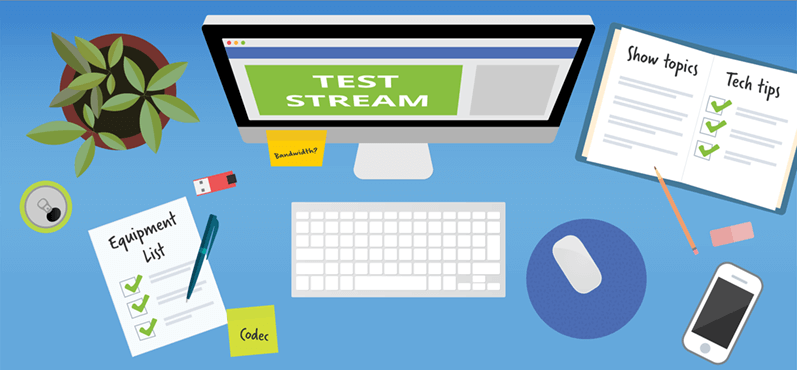 Keep your setup simple. Every piece of equipment you add increases complexity in your setup. And if one of these parts fails, then the success of your entire live show is at risk! It's always best to keep your setup simple to lower the odds of technical errors.
Have backup equipment available. Even with a simple setup, there is still a chance your equipment may fail. Some encoders, such as Pearl-2, are built incredibly reliable, but it's the smaller components that tie everything together, such as cables and monitors, which may pose a small risk for failure. It's always best to play it safe and keep backups of your gear whenever possible.
Ensure bandwidth availability. Know your network! Test your upload speed to ensure you have consistent upload bandwidth or your live stream may not be viewable by your audience.
Budget extra time for audio. In our experience with the Live @ Epiphan show, audio setup sometimes doesn't receive all the attention it deserves. Audio is essential to delivering a professional live stream, after all. So make sure you remember to give yourself ample time to minimize room noise, test acoustics, and configure your audio encoding settings, and more.
Test your stream with a backup account. A good way to test your stream before going live is to stream to a backup account. In Facebook, for example, create a new account with no friends and set all publishing notifications to private. While your backup account is streaming you can log into your main account and view your broadcast from the perspective of your audience.
Double-check automated publishing. Facebook Live and YouTube have settings that, when enabled, automatically publish your stream at a certain time. This is called scheduling a live event. At the time of writing this post however, we found that this feature doesn't work 100% of the time. We recommend always double-checking that the scheduled event published correctly. (Alternatively, you could simply publish the stream manually instead of using the scheduling feature!).
Topic generation gets easier with experience. Struggling to generate topic ideas? Don't worry – coming up with ideas for content gets easier with time. As you gain experience interacting and engaging with your viewers you become increasingly familiar with what topics resonate most deeply with your audience.
Streaming tips for a professional show
Your pre-show activities are complete and your setup is rock solid. Next step? It's time to go live – and look like a seasoned veteran in the process! Use these streaming tips to make your live show as professional as possible.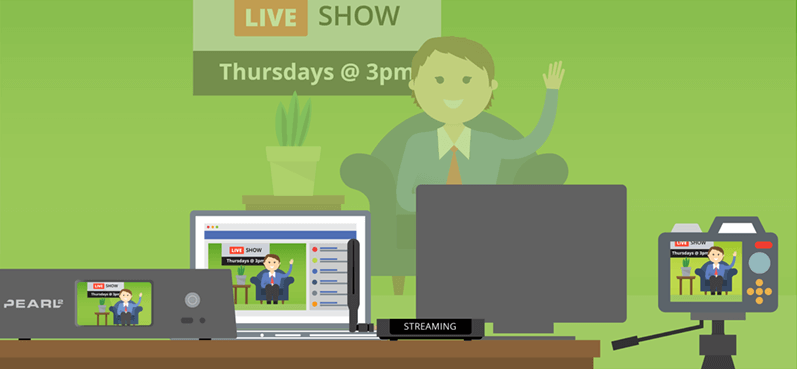 Monitor your stream with an external display. Confidence monitoring is essential to ensure a reliable and professional live stream. An extra display provides valuable perspective by letting you see your live show through the eyes of your viewers.  For example – with our social media streaming device, Webcaster X2, you can monitor your stream, see comments, and engage with your audience.
Look at the camera – not the monitor! Reference monitors are a fantastic tool for confidence monitoring purposes. Many live streamers (us included) like to place the reference monitor directly below the camera for easy access, but this location makes the monitor very tempting to look at for longer than needed. Resist the urge to stare at the monitor to ensure your eyelines into the camera lens are correct!
Respond to comments live (if possible). Comments have a short shelf life, so get to it! Respond to comments live if possible, and if you can't, do so immediately following the show. Interacting with your viewers in this way helps boost engagement with your audience and keeps them coming back to your show for more.
Give yourself lots of pre-show prep time Getting prepared for a professional-quality live show can eat up more time than you think! Being organized and mentally ready is essential for delivering a top-quality live stream. Allow yourself more pre-show prep time to reduce stress levels and help ensure you deliver the best possible broadcast.
Avoid placeholders – start right away. In the past, we used pre-roll placeholder images when our live streams began to give ourselves a bit of extra prep time. For example, we often used an overlay with text "Stream will start soon!". We quickly learned this pre-roll method isn't ideal for Facebook Live in particular, where live video is featured in newsfeeds and therefore easy to scroll past and miss.
Have someone monitor your stream (if possible). Having an extra set of eyes on your live stream is very important. The extra person helps provide support and informs you of any problems you can't see, such as audio sync issues and choppy frame rates.
Add an extra host or guest. Not only is live streaming more fun and engaging with two or more people, but the added company offers fresh insights and perspectives to make your live show more interesting. Having a guest on your live stream is also an excellent opportunity for cross-promotion (i.e. you promote the guest with your audience and the guest promotes your show with their audience!).
Trim heads and tails if needed. If you're streaming to YouTube and had a rocky start – don't worry. You can trim out the heads (and tails) in the VOD version for a polished and professional intro/outro.
Record your show locally. It's always better to be safe than sorry when it comes to live streaming. That's why we always recommend recording your live stream locally so you'll be fully prepared in the worst case scenario with a full, high-resolution backup. You can live stream and record at the same time using a versatile encoder, such as our "all in one" live production switcher, Pearl-2.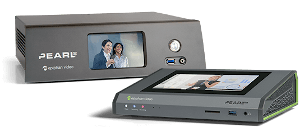 Professional live streaming made easy
Epiphan Pearl-2 and Pearl Mini all-in-one video production systems are both easy to use for beginners and offer the high-end feature set AV pros need.
Get product details
Streaming tips to grow your brand
Live streaming helps to nurture the growth of your brand in the online space. Here's a few streaming tips to maximize your brand's ability to reach the maximum number of potential viewers.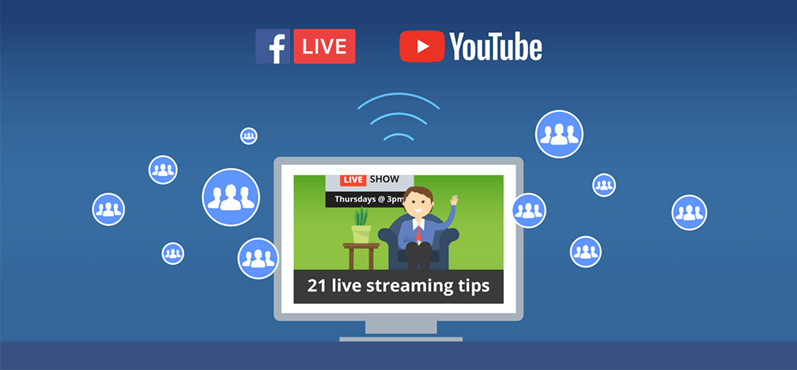 Share your live video in Facebook Groups. Facebook Groups contain users that have a particular affiliation or share an interest in a specific topic. For example, there could be a Group for dog lovers, live streaming enthusiasts, or entrepreneurs. If there is a subject of interest, you can bet there is a corresponding Facebook Group. The trick is to find and join groups that are relevant to your live video content, and then spread the word about your live stream to attract new viewers and grow your brand.
Use on-screen text. Live video posts are shown in a user's newsfeed with the volume muted by default. And since Facebook users typically scroll quickly through their feed, it's a risk your video will get lost in the crowd. It's therefore a good idea to include the occasional use of text in your lower thirds to provide a snapshot of what the video is all about and attract the attention of potential viewers.
Title text matters! We admit that coming up with catchy titles can be tricky sometimes, but a well-written title is highly valuable. Not only are quality titles attractive to a potential viewer, but titles are also essential for SEO (especially on YouTube). Search engines like Google can't read video content to see what your page is all about, so it's important to place your keyword in your video's title, description and video tags.
Live stream to more than one platform. Publishing your live stream to multiple platforms, such as YouTube and Facebook Live, is an excellent way to reach more viewers with very little extra effort. The additional encoding required places more stress on your processor, so we recommend using a powerful, dedicated encoder for multi-streaming, such as our Pearl-2.
Be consistent! Go live at a regular time to help build a following. An inconsistent and irregular frequency of live streams will only frustrate your audience. Consistency in your schedule also makes it easier to market and promote the show. For example, we host a new Live @ Epiphan show every Thursday at 3pm Eastern.
There you have it – 21 live streaming tips to help you achieve success for your live show. Whether you're looking to nail down your setup/pre-show activities, create a professional-quality broadcast, or take your brand to exciting new places, you can use these streaming tips to gain an edge over your online competition.
Looking for inspiration in your live streams? Check out our Live @ Epiphan weekly live show where we discuss all things live streaming. We're live every Thursday at 3:00 pm Eastern (12:00 pm Pacific) on both YouTube and Facebook.