One of the most difficult parts of developing a video audience is reaching all the people who want to see your video. You might have a great live show, but if you're only streaming it on YouTube, you could be missing a huge chunk of your potential audience. Anyone that might prefer Facebook Live, Twitch, or another favorite Content Delivery Network (CDN) could easily miss your video. Multi-streaming your live video helps you capture every part of your audience every time you go live.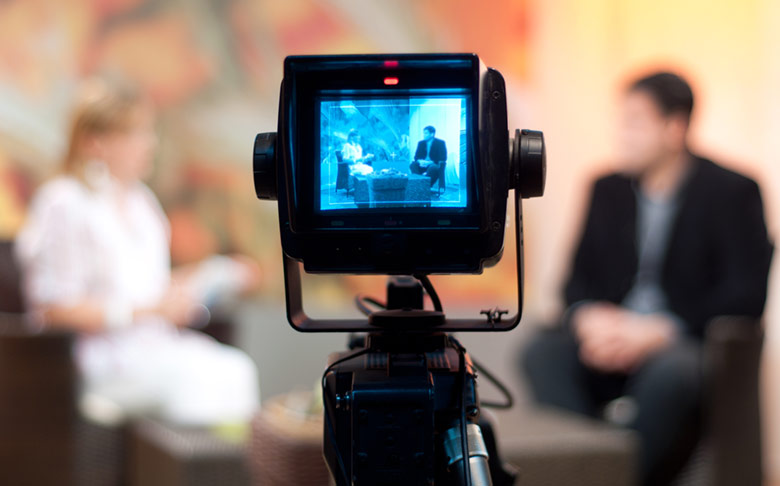 What is multi-streaming?
With traditional live streaming, you had to choose where to stream. Multi-streaming is streaming the same video to multiple locations at the same time. With the right tools, multi-streaming can let your video appear simultaneously everywhere you'd like.
Multi-streaming benefits
Multi-streaming gives you a wider reach for every video, widening your potential audience and helping to cultivate your brand. You can stream to audiences across multiple platforms, enable live stream accessibility for viewers across all levels of bandwidth, and send notifications on more CDNs when you're going live. Whatever the specifics of your unique live streaming scenario, multi-streaming adds valuable live streaming flexibility.
With the right live production switcher, you can:
Stream the same live-switched program to multiple CDNs,
Stream to CDNs with adaptive streaming to avoid re-encoding the source,
Control how your stream looks on every CDN simultaneously from a single channel,
and much more!
Traditional multi-streaming
Multi-streaming traditionally requires duplicates of many different pieces of equipment, needing separate encoders for each stream and potentially requiring a series of different API integrations just to get your video streaming.
Another challenge is that you need to start and maintain the stream on multiple different CDNs simultaneously. If you have a different piece of equipment for each stream, you're going to have several different streams to stop and start.
That's why using an all-in-one encoding product with multi-streaming capabilities, such as Pearl-2, is the best way to get your video streaming to multiple platforms. It gives you all of the advantages of multi-streaming with none of the traditional barriers.

Example of multi-streaming on Pearl-2
To see how multi-streaming works on Pearl-2, it's best to run through a practical example. Let's say you'd like to send a 1080p live stream to three different platforms:
YouTube,
a commercial CDN like Wowza Streaming Cloud™,
and a multicast server that uses MPEG-TS UDP push.
With Pearl-2, you simply configure all three broadcast publish destinations from a single channel. Obtain the streaming URL and Key for YouTube and Wowza, and find your multicast Destination IP. Apply all those settings, and then start the stream from the Admin Panel or touchscreen to have Pearl-2 start pushing your video to each platform simultaneously. One push of a button and you're ready to go live on all your platforms!

You can get even more options for the CDNs you want to use by using multi-encoding tools. The best example is Facebook Live, which unlike other CDNs requires encoding a stream in 720p at a bitrate of 4 Mb/s.
The secret to doing this easily is knowing that your initial stream generates its own RTSP stream. Using Pearl-2's RTSP input feature, you can use your multi-streamed program as the source for a second channel. (For best results, change the IP address on the RTSP link to use 'localhost' or '127.0.0.1'.) From here, you simply configure the encoding settings for this new program to fit the Facebook Live specifications: 720p resolution and 4 Mb/s bit rate. Since the second channel is just showing another copy of the first channel at a different bitrate and resolution, the switching and features of the video will be identical on both CDNs.
Set this new 720p program to broadcast to Facebook Live, and when you're ready to broadcast, publish both programs. You're now streaming your live production to all four locations simultaneously—YouTube, Wowza Streaming Cloud, your multicast network, and Facebook Live.
Managing multi-streaming from a single platform eliminates all of the challenges traditionally associated with the task, and makes it look better and more professional than it ever has before.
Take advantage of multi-streaming today
When it comes to mastering live streaming, versatility is key. Professional-quality live production switchers like Pearl-2 help take your live productions to the next level with advanced feature sets, such as multi-streaming, that let you adapt to every live streaming scenario and increase engagement by reaching a wider audience on more platforms.
Multiply your viewership and increase the growth of your own unique brand by taking advantage of multi-streaming today. You've got nothing to lose, and everything to gain.