In the realm of higher education, roles like Educational Technology Directors and Instructional Technologists are more important than ever before. The technology that they choose has a direct effect on the learning process and the quality of student learning.
But with so many new learning technology options available, it can be difficult to keep up with the trends. As technology continues to evolve, so do the expectations and opportunities for enhancing the learning experience. In this blog, we'll explore new classroom technology trends and how they can change the education sector.
Interactive learning environments
Traditional lecture-style classrooms, where the instructor talks and the students listen, are slowly phasing out. Interactive learning environments are on the rise, featuring collaborative technologies like interactive whiteboards, touchscreen displays, and digital projectors. These tools empower instructors and students to interact with educational content actively, fostering dynamic and engaging learning experiences.
Real-world example: The University of North Carolina's DELTA program provides diverse interactive learning environments. These include creative educational methods, such as virtual labs, collaborative tools, and immersive language learning apps, providing students with interesting and efficient learning options.
Why It Matters: Interactive learning environments promote student engagement, collaboration, and knowledge retention.
Equip your campus with best-in-class video solutions
Meet your school's video production needs with a lineup of flexible and scalable hardware for video capture, streaming, and recording – all centrally managed. Perfect for lecture capture, online learning programs, and more.

Blended and hybrid learning models
Blended and hybrid learning combine traditional in-person teaching with online components. This approach allows for greater flexibility in how students access and engage with course materials. For example, with recorded video lectures, students can choose when to watch them and learn at their own pace. Tools like Learning Management Systems (LMS), video conferencing, and asynchronous learning modules are essential for implementing these models effectively.
Real-world example: See how Middle Tennessee State University (MTSU) leverages Epiphan Pearl Mini to enhance education through blended and hybrid learning models in this video case study. MTSU seamlessly integrates in-person and online components, providing students with the flexibility to interact with course materials and collaborate using innovative technology. This approach promotes active learning, academic success, and a holistic education.
Why It Matters: Blended and hybrid learning accommodate diverse student needs and enhance accessibility.
Artificial intelligence (AI) and machine learning
AI and machine learning are reshaping education. These technologies can analyze student data to provide personalized learning experiences, predict student performance, and even automate administrative tasks. Adaptive learning platforms and AI-driven chatbots are just the beginning.
Real-world example: Stanford University ues AI for the "Stanford SAILORS" program. This initiative employs machine learning to support underserved high school students interested in AI and computer science. AI algorithms analyze how students work and learn, giving them personalized feedback and adjusting content to help them succeed in school.
Why It Matters: AI-powered solutions have the potential to enhance student performance, ease administrative tasks, and boost educational institutions' overall efficiency.
Augmented reality (AR) and virtual reality (VR)
AR and VR technologies offer immersive learning experiences that transcend physical boundaries. Classroom Technologists can leverage AR and VR to create virtual field trips, immersive simulations, and interactive 3D models that enhance understanding and engagement.
Real-world example: In math, apps like Photomath guide students through problem-solving, while 3D models and visualization tools make complex concepts clearer. Apple like SkySafari and Night Sky enhance the learning experience by making astronomy engaging and interactive, allowing students to explore the cosmos with real-time celestial insights.
Why it matters: AR and VR foster experiential learning and provide students with unique, immersive educational experiences.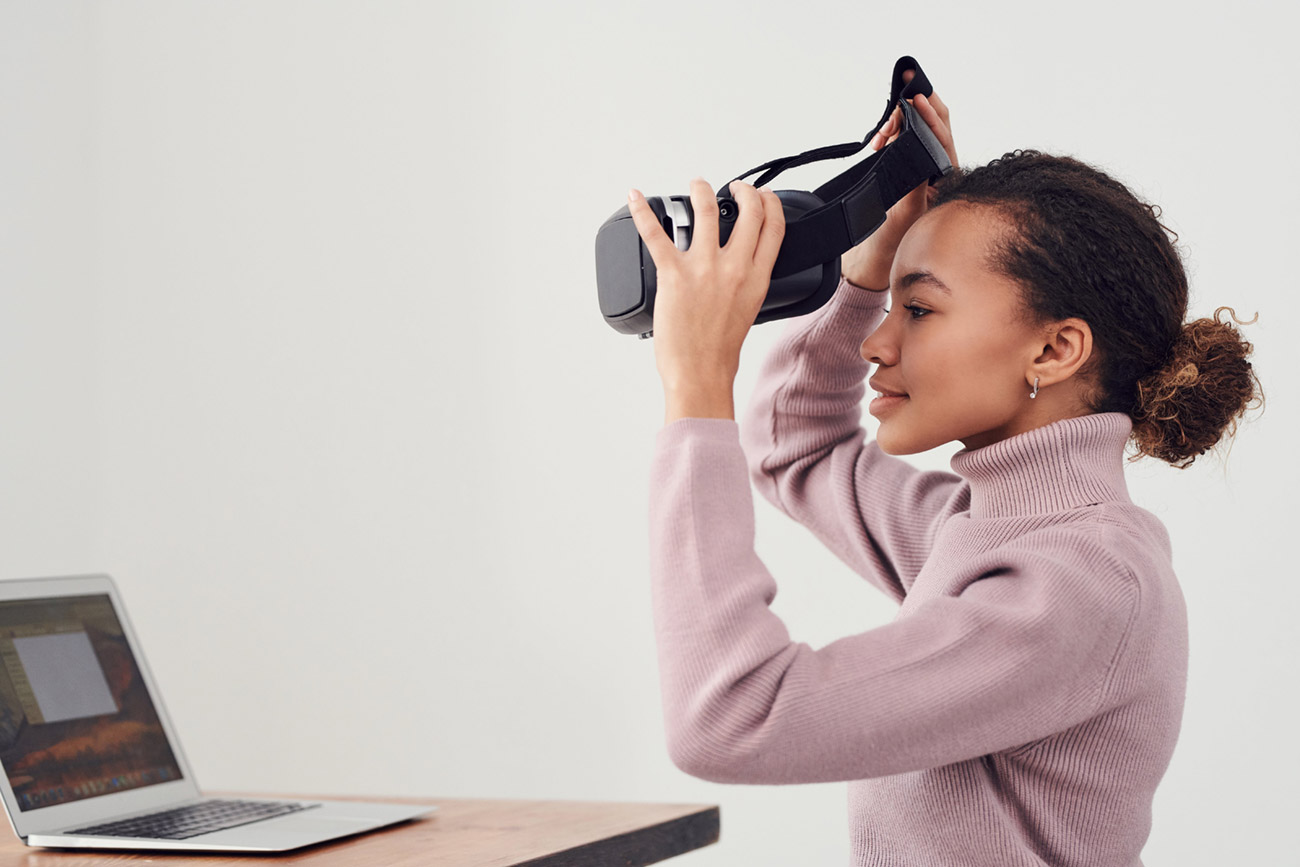 Internet of Things (IoT) integration
IoT devices are increasingly finding their way into educational settings. From smart classrooms with connected devices to wearable technology for tracking student engagement, IoT integration has the potential to change data collection and analysis in education.
Real-world example: The University of California, Los Angeles (UCLA) uses IoT-connected smart classrooms with IoT sensors to monitor temperature, lighting, and air quality. This ensures a comfortable and conducive environment for students. Additionally, the IoT-connected whiteboards and AV equipment streamline teaching, making it more interactive. By leveraging IoT technology, UCLA is enhancing learning conditions, promoting engagement, and ultimately improving the quality of education for its students.
Why it matters: IoT can provide valuable insights into student behavior, classroom usage, and resource allocation.
Accessibility and inclusivity
As technology advances, we cannot overstate the importance of accessibility and inclusivity in education. Classroom technologists should choose solutions that work for different learning styles and abilities, so all students can succeed.
Real-world example: Lecture transcription services, like ones offered by the University of Washington, play an important role in promoting accessibility and inclusivity in higher ed. By transcribing lectures and providing captions for video content, the school ensures that students with hearing impairments and non-native speakers can fully access course materials.
This inclusive approach doesn't just benefit specific groups. It enhances the learning experience for all students by making content more searchable and simplifying note-taking.
Why it matters: Inclusivity promotes equitable access to education and enhances the learning experience for all.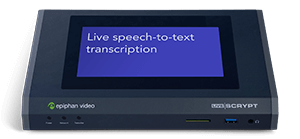 Easy, accurate, and affordable live transcription
Make your events more accessible and engaging with real-time speech-to-text conversion by LiveScrypt, a dedicated automatic transcription device powered by advanced speech recognition technology.

Gamification and microlearning
Gamification techniques and microlearning modules are gaining traction. These strategies break down complex content into bite-sized, engaging pieces, making learning more enjoyable and manageable for students.
Real-world example: Stanford bioengineers have developed an app that leverages gamification and microlearning techniques to enhance learning. They created a microscope system that lets students interact with live microbes, like a game. It helps students learn about microbes and science in a fun way, making hard ideas easier to remember.
Why it matters: Gamification and microlearning enhance student motivation and knowledge retention.
Data and learning analytics
Collecting and analyzing data about student performance and engagement is becoming increasingly important. Learning analytics tools can provide actionable insights that inform instructional decisions and improve educational outcomes.
Real-world example: At Middle Tennessee State University (MTSU), teachers and administrators use Panopto's analytics to understand how students engage with video content. This helps educators adjust their teaching and content to meet student needs. This data-driven method personalizes instruction and improves academic outcomes, showing the importance of data and learning analytics in higher education.
Why It Matters: Data analytics enable evidence-based decision-making and continuous improvement in education.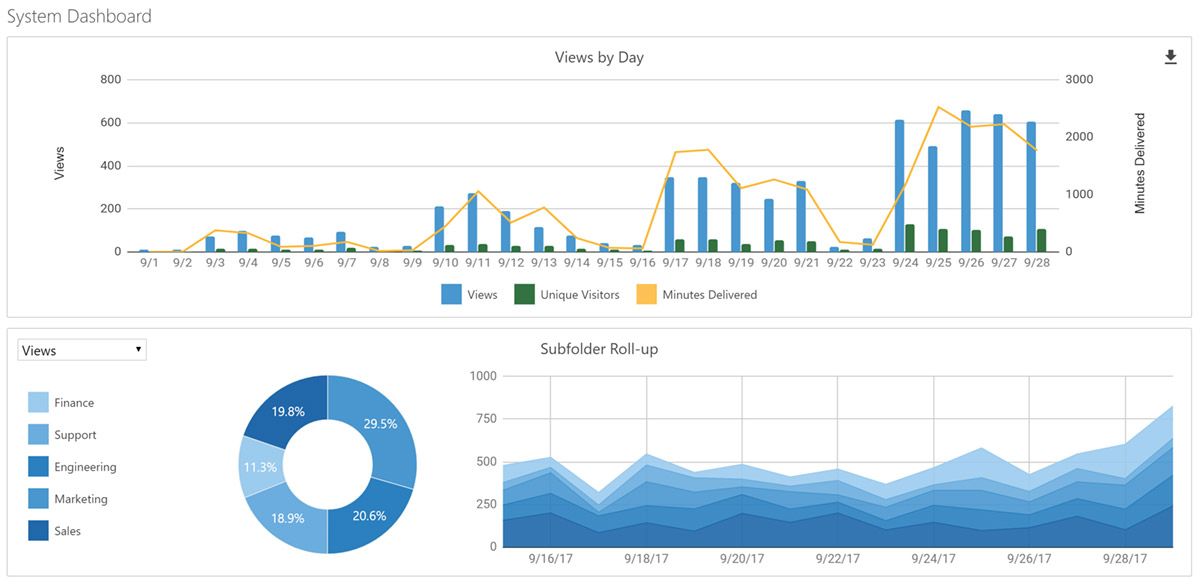 Digital security and data privacy
With the increased adoption of online learning and data-driven technologies, digital security and data privacy are paramount. Classroom Technologists must stay informed about the latest security threats and ensure robust protection measures are in place.
Real-world example: At the University of Texas at Austin, digital security and data privacy are crucial for improved learning. Professors and students rely on secure online platforms to access and share course materials, guaranteeing data privacy. They use secure cloud-based solutions such as Microsoft 365 and Google Workspace for Education for seamless collaboration on academic projects while keeping data secure. This safeguards student information and creates a safe and efficient digital learning environment that aids student success and academic excellence.
Why It Matters: Digital security safeguards sensitive student and institutional data from breaches.
The future of classroom technology is promising and ever-evolving. Now, more than ever, it's crucial to stay updated on these educational technology trends and think about ways to incorporate them into educational institutions to improve the learning process.
As technology keeps influencing education, adopting these innovations can lead to more engaging, inclusive, and effective teaching and learning. The classroom of the future is taking shape now, and these champions are leading the way in this exciting change!