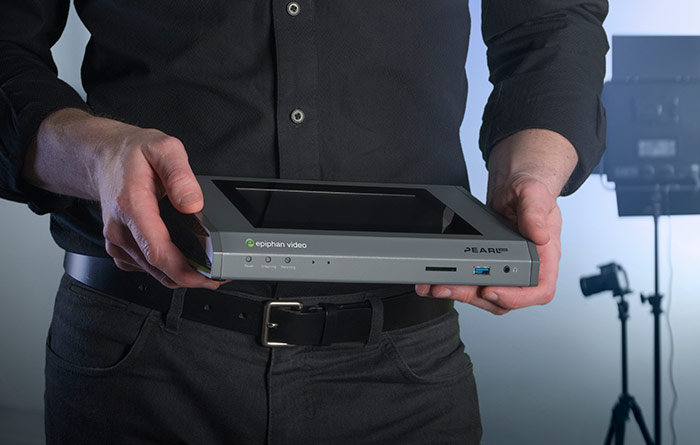 Multiple video inputs
Connect any kind of video source to Pearl from HDMI, SDI, USB, or networked NDI and RTSP sources in resolutions up to 4K.
User authentication
Unique to Pearl, you can login from the touch screen and start an unscheduled recording that automatically uploads directly to your Panopto account saving time for the Panopto administrator.
Live previews and monitoring
Use Pearl's touch screen to monitor live feeds of your video sources before and during sessions. A real-time count down timer shows the status of scheduled Panopto events before they begin.
Easy one-touch operation
Pearl's touch screen and one-touch start/stop features make it the most user-friendly encoder for easy lecture capture and the simplest all-in-one video production powerhouse on the market.
Open platform
You're never tied to just one platform. Easily take Pearl from the classroom and put it to work at your next live event as your all-in-one video production switching, recording, and streaming system. Pearl has the most custom streaming and recording options available to choose from for the ultimate in flexibility.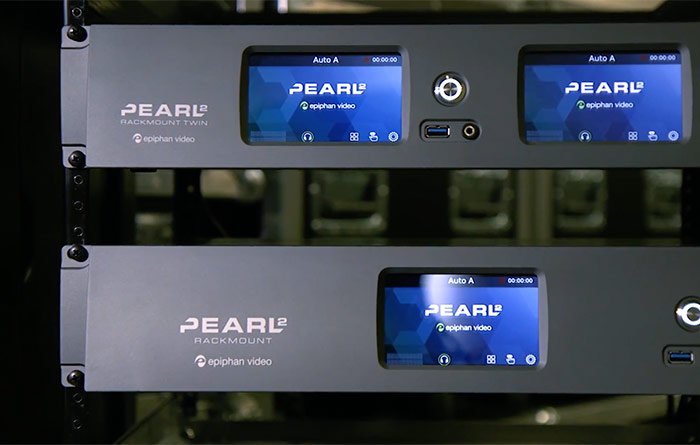 Professional audio inputs
Best-in-class support for multiple audio inputs including XLR, ¼" TRS, RCA, 3.5 mm stereo, USB, and embedded audio plus phantom power support. You choose which audio sources to include on the outputs and video recordings.
Crestron control module
A Crestron-developed Pearl control module is available for easier integration into Crestron AV systems.
IT friendly and secure
Easy out-of-the-box network setup with DHCP and static IP support. Pearl systems are IT friendly with security features like LDAP support, role-based access control, 802.1x network access control, RTMPS, SSL, and more.
Easily stream to multiple destinations
Flexible all-in-one video production system with extensive list of streaming protocols for easy streaming to overflow rooms including multicast streaming, UPnP, and NDI.
Ready for any application
Pearl's not limited to just lecture capture. It handles any video capture application including multi-camera live events, live streaming webinars, training sessions, and more.