Why live stream video from a drone?
Live streaming and drone cameras are a truly great combination. Drone live streams basically give humans two awesome superpowers: the ability to see something that is happening right now far away, and the ability to fly/see the ground from a bird's eye view. There's a broad range of emerging applications for live streaming using drones, including:
Research
Enhanced video footage for live events (sports, shows, concerts)
Drone racing
Recreational/Travel
Journalism
Law enforcement
Search and rescue
Security and monitoring
Top 4 examples of using live drone footage
1. Recreational
Whether you are a travel blogger, a social media journalist with a significant following, or you just enjoy live streaming on social media for your friends, using live stream drone footage can really make your live posts stand out. You and your viewers get to experience a location from a whole different perspective.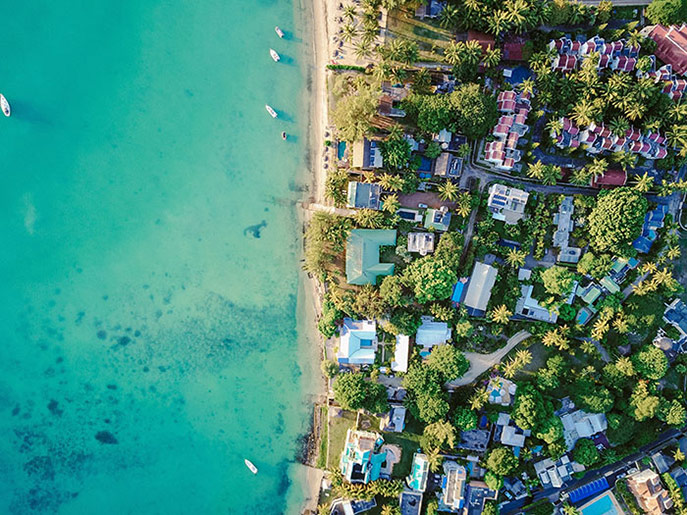 Nature footage from live stream drones is especially breathtaking and perfect for sharing in real time.
2. Live events
Adding drone video footage into your live event production mix gives a nice variety to the event broadcast and significantly elevates the production value. You've probably seen live streams from concerts switching between still cameras, closeups of the artists, and those stunning aerial views. We've actually talked about this in a blog post from way back in 2016.
Technology has taken some large steps since then. Today, live stream drones are practically a must for event broadcasting companies. One could argue that sports broadcasts benefit the most from a drone cam. Just watch how this compelling Fox Sports reel, as they talk about finally taking their drone footage live. As they very well put it, the viewer is now able to follow the action and feel how fast the athletes are really going.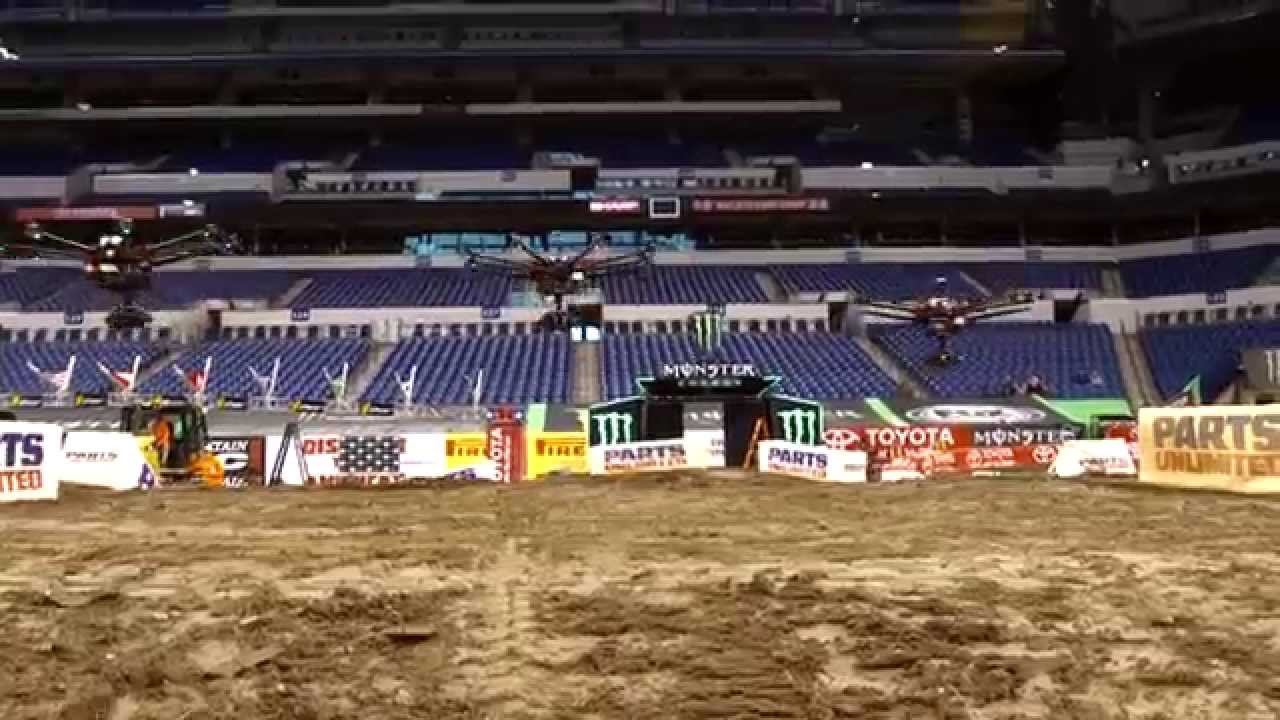 DRONES in Sports
3. Search and rescue
Some drone live streams actually save lives. Epiphan was lucky enough to see at work Steve Rhode, an unmanned aerial vehicle (a.k.a. "drone") pilot from North Carolina, who specializes in drone-assisted rescue operations.
He gets dispatched in emergency situations like forest fires and missing persons, and helps assist firefighters and law enforcement officers in resolving the issue. His drone camera is equipped with special ISO heat filters that help him identify live targets as well as fire origins from 400 ft in the air.
Steve keeps blog called "Public Safety Flight", where he posts debriefs of his most notable operations (as well as videos from the flights!)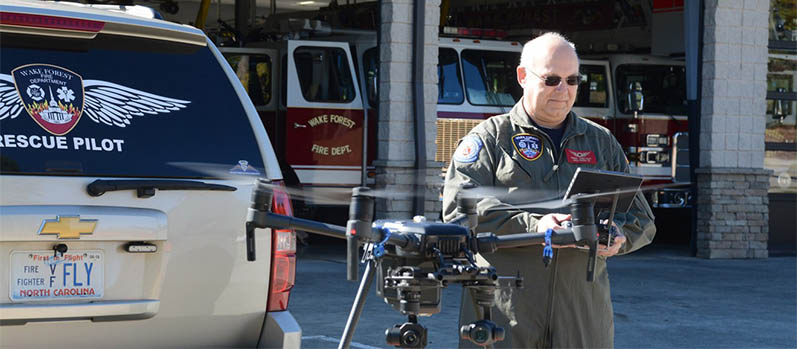 Steve live streams the drone footage to a private YouTube channel so that all authorities involved in the case can see what's happening in real time.
4. Drone Racing
Drone racing is quickly gaining popularity as a new, thrilling sport. That's right, a sport! It is sometimes called a perfect mix of sports and video games. Races use standard drones, so that everyone's chances are evened out, and skill plays the deciding role. Competitors wear VR headgear that allows them to see exactly what the drone is "seeing" and pilot the vehicle around a racetrack. The highlight reel is breathtaking: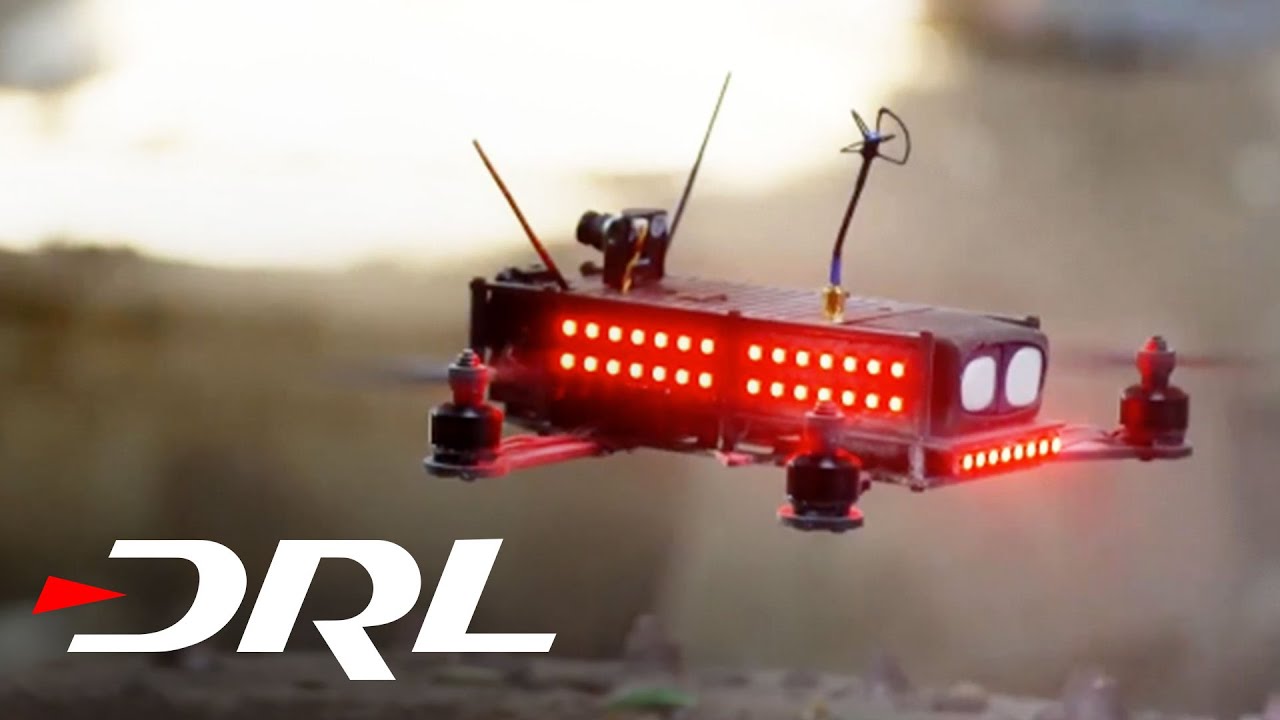 Drone Racing League | The Sport of the Future | DRL
Currently, the most prominent drone racing organization is Drone Racing League. These guys were able to raise 20 million dollars in series B funding for their second season. They are doing a great job promoting the sport and their AV production is really strong.  Although DRL is not live streaming their events just yet, they do have everything ready for it and plan to go live very soon.
There is, however, one organization (called MultiGP), that already live streams drone racing. You can tell by looking at quality and production of the race streams that this is a very young industry, but it's definitely moving in the right direction.
How to live stream from a drone: the setups
Phone + drone app mobile streaming
Many drones come with the live streaming feature available in the app. This the same manufacturer's app that you download on your phone/tablet and use to monitor your drone's flight. The phone is paired and mounted on to the drone remote controller. With the phone paired, you can now select the live broadcast platform (YouTube, Facebook Live, custom RTMP) and go live.
This setup is perfect for those who are on the go (travel bloggers and people who like sharing live video with friends), just remember that you need a good internet connection (Wi-Fi or cellular data) and good reception in the area. Keep in mind that most drone apps only offer up to 720p resolution for live streaming, so that's all the quality you can hope for.

Capture card and streaming software
If you want to live stream in HD and are familiar with using video streaming software, then this setup may work well you. For it to work, your remote controller must have an HDMI out. More advanced controllers like DJI's Inspire 2 come standard with an HDMI output, but if yours doesn't – you may need to invest in an HDMI output module.
After this, you will need to connect the controller's HDMI out to a computer through a capture card (like an AV.IO HD). Streaming software and a good landline internet connection will do the rest. This setup is perfect for streaming live events that require mixing and switching between a few video and audio inputs (like a concert).

Check out how our friends from PTZ Optics used an AV.IO HD to capture video from the drone's remote controller and then used the footage in their live stream (includes a pretty detailed tutorial on how to live stream drone footage)
Single-source stream to private channel
This setup will work for those looking to live stream drone footage from just one drone to a private channel. Search and rescue missions are a perfect example: if you are the drone pilot, you would want to share the stream with a limited number of eyes, quickly and reliably. The setup involves that same remote controller with HDMI and a simple encoder.
Steve Rhode, the public safety drone pilot we mentioned earlier, actually uses a Webcaster X2 to live stream the drone footage in 1080p resolution to a private YouTube video. He simply connects the HDMI out to the encoder and presses a single button for the stream to start. Steve uses Wi-Fi from his mobile hotspot and a battery to power up the Webcaster when he is out in the field.

Multi-source stream
If you are looking to combine and live stream drone footage from a number of sources in high quality, then you may want to consider a more advanced encoder, such as Pearl-2. Pearl-2 will take in up to 4 HDMI inputs from the drones, encode them, and stream them to one or even multiple platforms of your choice.
A setup like this would work great with a dynamic event like drone racing. Video is captured from each of the competitor drones, so we get to see exactly what the racing pilots see. Pearl-2 will be able to handle all that fast paced action and keep the video smooth. There's even two more video inputs for any other cameras working on the set, as well as pro audio input.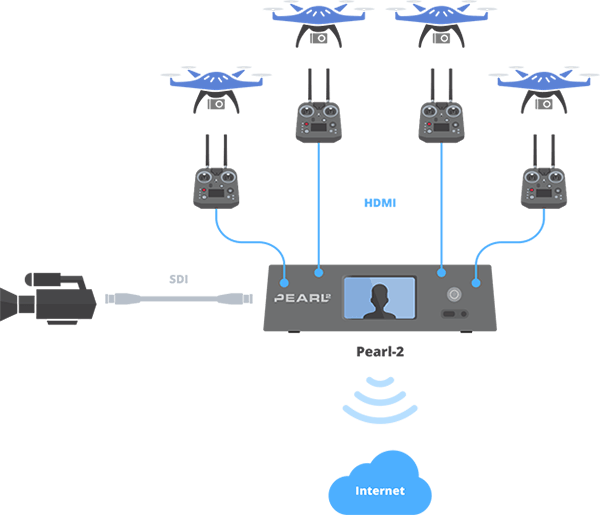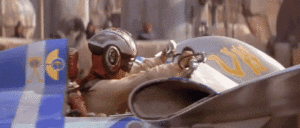 Boonta Eve Classic is live streamed using Pearl-2, the most trusted all-in-one encoder in the galaxy.
A word of caution
If you are as excited about live stream drones as we are and maybe even thinking about picking out one for yourself, just keep in mind a few things about flight safety and some general advice:
You will break your first three drones. This advice comes from Steve Rhode, the search and rescue drone pilot with years of experience with flying devices. Don't buy the most expensive drone right away. Learn how to control it first practicing on a more basic model.
Also, always be careful about where you fly the drone. Be sure to follow FAA Rules and regulations for UAV. Here are the highlights:
Always stay below 400ft
Don't fly near or over airports or airfields
Never fly near other aircraft
Remember that flyaways do happen, so keep an eye on your drone at all times.
Final word
We do hope this article was able to inspire you to consider adding live stream drone footage into your production mix. Live streaming directly from a drone truly opens up a whole world of new and useful possibilities. Let us know about your experience using live stream drone footage or perhaps describe your live streaming setup in the comments below, we would love to know!