HD video capture made easy
The plug-and-play Epiphan AV.io HD™ capture card is as rugged as it is easy to use. Just connect your HDMI, DVI, or VGA video source to your AV.io HD, and your AV.io HD to your computer via USB. Windows, Mac, and Linux operating systems will auto-detect the AV.io HD capture card – no driver installation required.
Full HD video grabber at 60 fps
AV.io HD transfers uncompressed video to your computer or laptop in Full HD at 60 fps with near-zero latency, and can also capture audio from your HDMI source.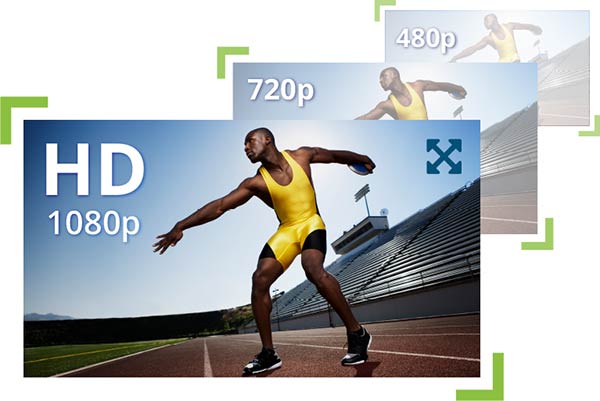 Automatic scaling and aspect ratios
AV.io HD automatically adjusts video scaling and aspect ratios based on your application's requirements, ensuring excellent video quality even when swapping video sources.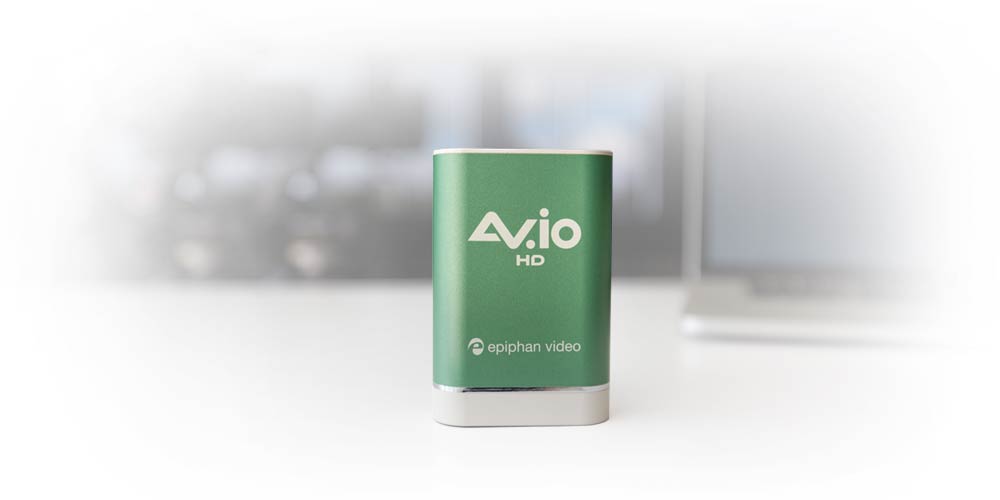 Rugged, lightweight, and portable
AV.io HD is a portable HDMI to USB capture card. It fits in your hand and is light enough to bring anywhere you need to share video.
Silent operation
AV.io HD runs quiet, so it won't distract from your video capture, streaming, or recording experience.
Precision VGA-to-USB control
Adjust brightness, contrast, and horizontal and vertical shift for perfect capture from VGA sources.

Built to last
Like all Epiphan video grabbers, AV.io HD is rugged enough for daily use in professional environments (and even in space). An all metal enclosure and robust connectors ensure AV.io HD will stand up to repeated, long-term use.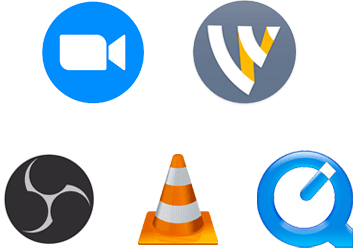 Broad application support
AV.io HD works seamlessly with your favorite paid or free applications such as Zoom, Wirecast, OBS, VLC media player, QuickTime, and Windows Camera. As a plug-and-play device, AV.io HD will automatically appear in your software's list of webcams.

Powered over USB
Connect AV.io HD to one of your computer's USB ports and you're ready to go – no AC power connection required.
What's in the box?
AV.io HD comes with everything you need to capture HD video.