VGADVI Recorder Pro
User Guide
Download recorded files manually
Recordings can be manually downloaded from the Admin panel. You should consider deleting them from internal storage after you complete the download. See Delete recorded files manually, below.
This procedure explains how to download files to your admin computer. See File and recording transfer for information on transferring files to a USB drive connected to the system.
To download recordings to your admin computer:
Login to the Admin panel as

admin

or

operator

. See Connect to the Admin panel.
Find the recordings by channel or by recorder. See View list of recorded files.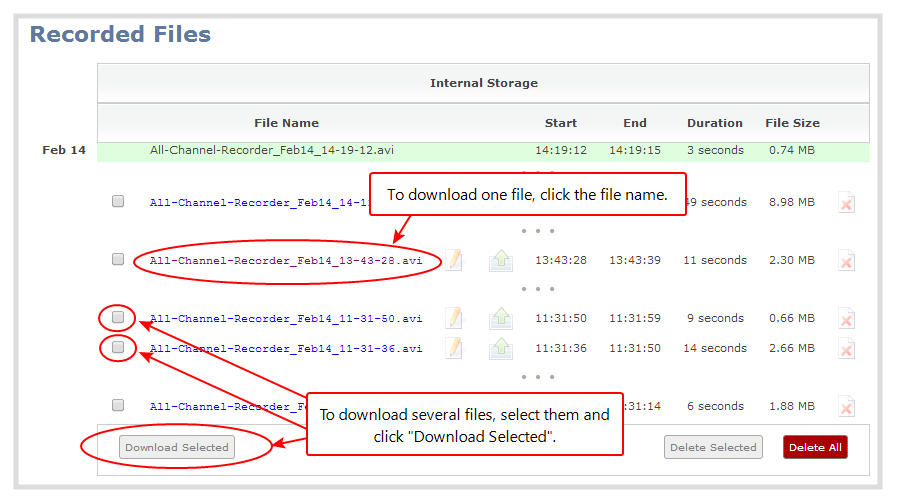 To download an individual file:

Click the name of a recording file to download it.

To download multiple files:

Select the check box next to the recordings you wish to download from this channel or recorder.
Click

Download Selected

to download a zip file containing the selected recordings.