VGADVI Recorder Pro
User Guide
Switching while live streaming and recording
The Switcher interface lets you easily live switch between custom layouts with the simple press of a button.
To switch a layout while live streaming and/or recording:
Log in to Epiphan Live; the Dashboard view opens by default. See Accessing Epiphan Live.
Click the

Menu

icon in the upper-right corner of the Dashboard screen and click

Switcher

to navigate to the Switcher interface.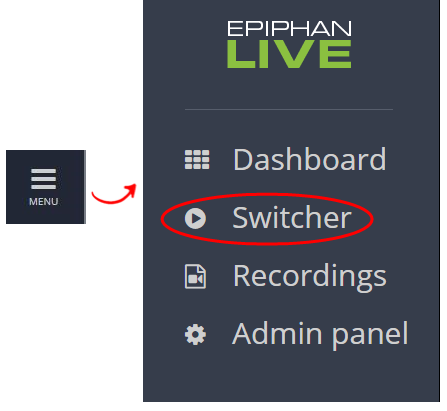 Click the

text box

next to the "Switcher" header and select your desired channel from the dropdown list (the text box will appear blank if this is your first time configuring the Switcher interface). Note that in the channel dropdown list, channels containing only a single layout are grayed-out and are not selectable.

After selecting your channel from the dropdown, the Switcher interface appears with all of your channel's layouts displayed along the bottom of the page.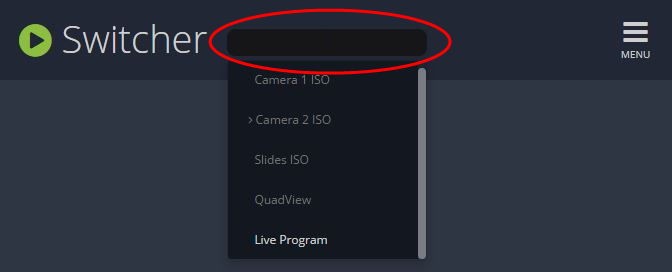 The layout currently being streaming and/or recorded is displayed in the Live view panel on the right side of the interface (see Understanding the Switcher interface).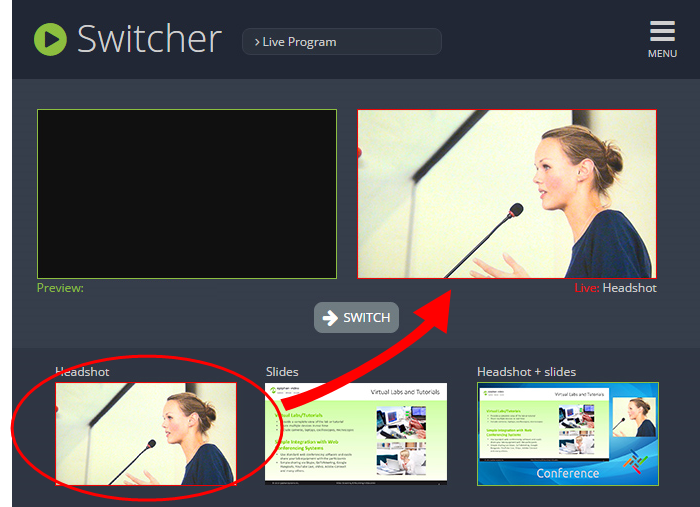 Click your

desired layout

at the bottom of the page to dock it in the

Preview panel

. This is the layout that will be used next in your program.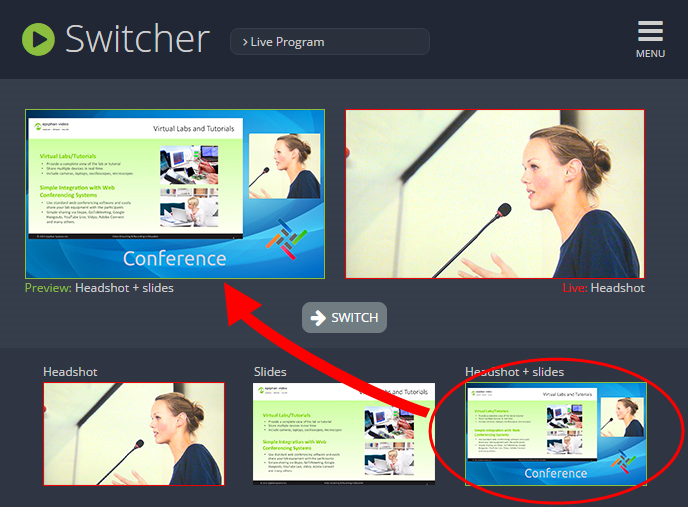 Click the

Switch

button in the center of the screen to apply your layout in the

Preview panel

into your live stream/recording program.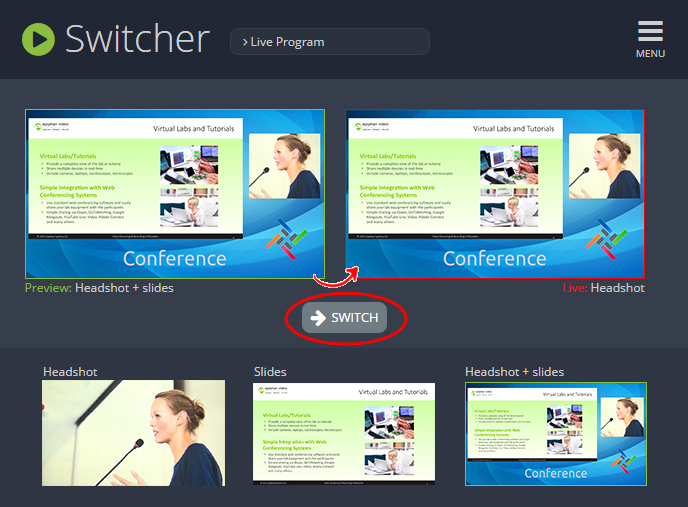 From here, you can prepare to apply another layout to your program by selecting a new layout from the list and docking it into the Preview panel.