Create all your video assets (ISOs, program recording and program streaming) with a single Pearl Rackmount Twin
When producing a live event, your primary goal is to have a captivating, interesting live presentation to stream to your audience. If you have more than one source (for example, a presenter and slides), this usually includes creating picture in picture layouts that include both the presenter and slides. However as experienced pros know, there often comes a request after the event to get one or more of the stream components individually (for example, just the speaker). If all you have is the final 720p (or even 1080p) stream with the speaker as a tiny picture in picture overlay taking up part of the screen, chances are you don't have what you need for post-processing that clip.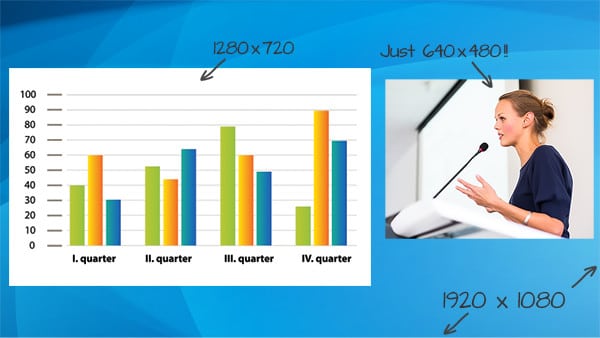 The best way to solve this problem is to be prepared
Prepare up front for those post-show requests by having full-size, HD quality ISOs of each component video. Pearl Rackmount Twin, a high-density, small-footprint system has two independent live video mixers that let you set-and-forget one system (for recording masters) and use the other to create custom layouts, do live switching and streaming. It's the perfect solution for streaming live events while concurrently recording ISOs.
How have people tried to solve this problem before?
Historically, if you wanted to both stream and record your event, you needed encoders, scalers, a recording appliance and a streaming system. Oh, and the host of splitters and cables that go with this rat's nest of systems. If any one of those critical links fails or comes loose during production, you could be out of a job!
Even if you were willing to risk this kind of solution with multiple points of failure, if your solution can't crop or scale your video sources, or if you don't have enough splitters, you may not be capable of recording full quality ISOs. For example, without scaling, the only way to build a picture in picture layout for streaming, requires you to force 1080p-capable cameras and video sources to capture at 720 and 480p. The result is even if your master recordings are done through a different encoder, they are no bigger or better than what was produced in the live stream.
And without separate encoders for each video source, this multi-piece solution also forces you to make compromises with regards to bitrate, video and audio codecs, key frame interval and file format due to the fact that the same encoded data is used for both streaming and post-production.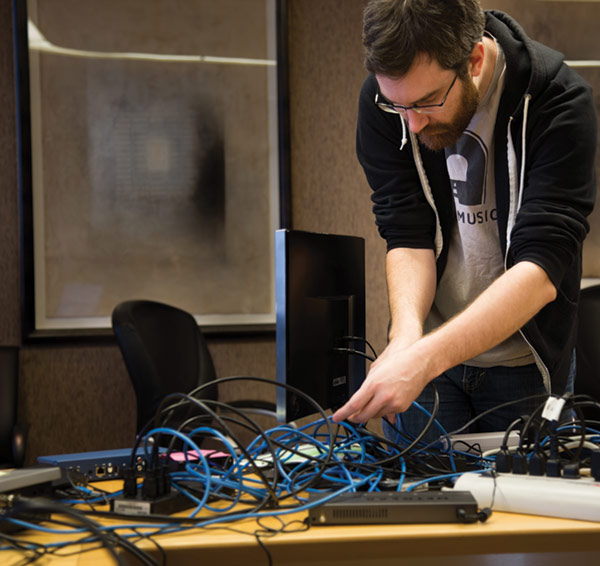 How is the Pearl Rackmount Twin solution different?
With all-in-one systems, like Pearl Rackmount Twin, you can do the streaming and recording in one system. You can even scale and crop video sources, meaning you can record full-quality video while producing one or more live streams.
For optimum reliability, Pearl Rackmount Twin has two completely separate video production units: there are two power supplies, two hard drives, two encoders, etc. So you can dedicate one unit to being your ISO recorder (that doesn't need to be touched during your event) and the other for producing, switching, recording and streaming your live production.
You'll end up with:
a) what you would get from your historical solution (your live production streamed and recorded) and
b)a full set of masters with settings chosen specifically for your post-processing workflow, with no compromises on frame size, bitrate, GOP or quality.
You'll have exactly what you need for your live event and for handling post-event client requests or creating top quality video-on-demand products from your feeds.
How do I set it up?
For a no-fail solution we recommend splitting your video and audio inputs into two sets of feeds, one for each Pearl unit in the Pearl Rackmount Twin. Use high-quality splitters with locking cables whenever possible. Connect one set of feeds to each Pearl unit and use uninterrupted power supplies (UPS) with at least 10 minutes of backup power for your Pearl units, active splitters and cameras.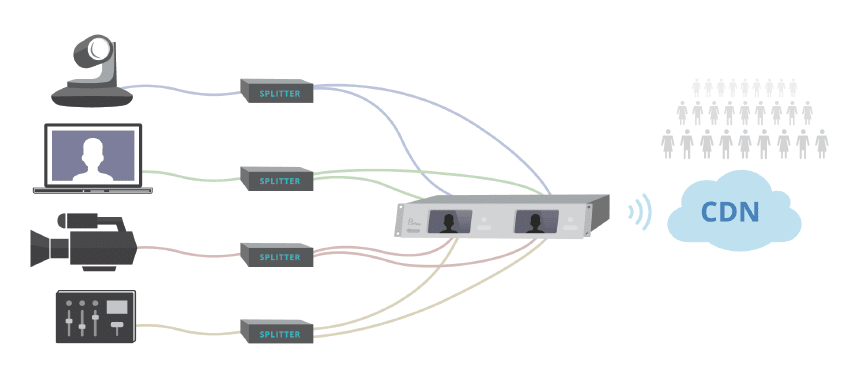 Summary
Producing high-quality live events means handling not only the live stream, but also any resulting requests for re-use of the data in the stream. Give your clients the best and keep (or build!) your reputation as a leader in live event production by using Pearl Rackmount Twin to both record ISOs and produce a dynamic and engaging live stream.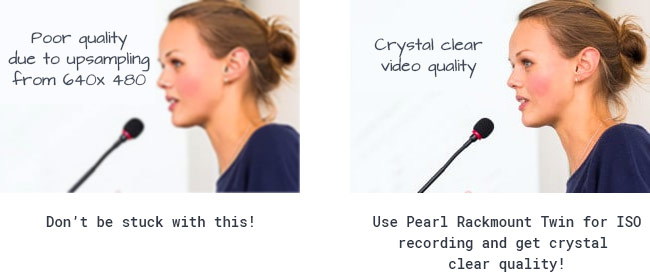 Not only will you have a professional quality live event, you'll have the raw ISO recordings for crystal clear post-processing of individual sources to make the best possible video-on-demand content from the event. Make highlight reels, social media teasers and feed the recordings in to a content management system that allow user-selectable layouts during playback.
Learn more about our Pearl models, or request a custom demo to see you how Pearl can work for you!