How live streams (even just one or two a month!) can help your bottom line.
No matter what business you're in, making even just part of your video content live will give you a boost to your brand. Whether you're a social media entrepreneur, earning your living with video and photo shares on YouTube, Instagram, Twitter, and Facebook or a more traditional business that typically uses ad agencies for professional TV spots, this article will show you there's something to gain from going live.
I'm guessing that your business falls into one of these three categories:
If you're not convinced, let me explain what I mean by those groupings.
By Content creators, I mean groups or individuals whose videos are one of their primary products. They have a social media presence on YouTube, Facebook, Instagram, Twitter, Twitch, Vimeo, etc, and they typically monetize their videos on the platforms that support it and use the other platforms to help direct people to the monetized content. Photos and videos may not be the content creator's only product, but they are a significant source of income.
I use the term Brands and celebrities to define a very diverse group of businesses. For example, a household brand like a dish detergent and a celebrity like a pop star both fit in this category. The defining characteristic is that this group derives most of their value from products they offer for sale, or from their persona and appearances.  For these users, videos are often used as an advertisement or to create brand identity for a product. For example, at Epiphan we are a brand, and we fall into this category.
Broadcasters is the most obvious of the three groups. These are video producers who already make media that is broadcast on other channels, such as over the air (OTA), to their CDNs, or to their own websites. Television stations and news agencies fall into this category.
While the specific incentives may be different within each of these groups of users, everyone can benefit from live video to YouTube and/or Facebook.
Okay, with those definitions out of the way, let's dig into the real reason you're reading this post: why go live?
Reason 1 – To be fresh and spontaneous
Content creators who generally edit and upload video on demand can use live video to bring something special to their social media channels. For example, a live stream from a content creator could be used to do something new and appealing, like shooting in a different location or trying something for the first time "live". Content creators can also use live video as an opportunity to convey enthusiasm or deliver exciting news. For techie content creators, live video is a great way to be the first to talk about new gear, tech, or news. For example, we recently spoke with content creators about their live streaming experience to announce a new book. Give their story a watch!
Similarly, brands and celebrities can use live video to show something that isn't part of their normal brand. For example, a behind the scenes tour at a recording studio or a look at the special care taken at a company's manufacturing facility can both really bring brand value. Live video is also a great opportunity to build hype, show social conscience, or do a new product announcement.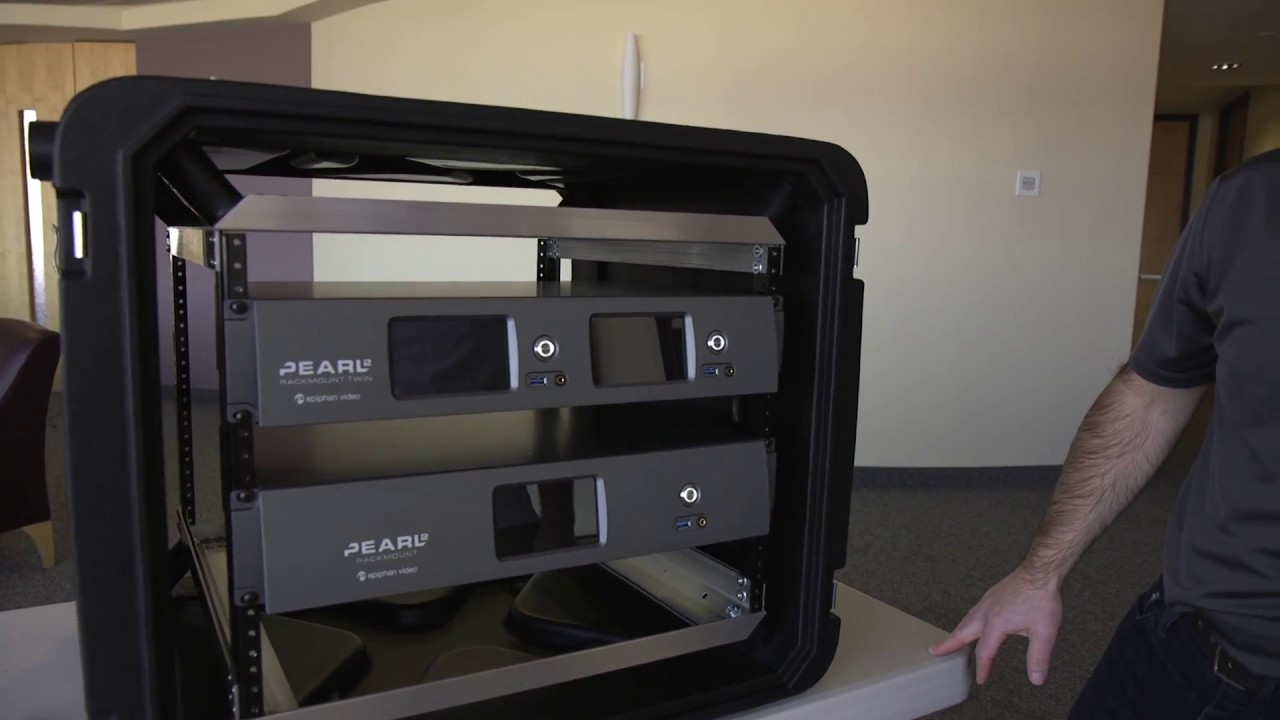 Product Launch: Pearl-2 Rackmounts
For many broadcasters, streaming live is pretty similar to their existing live over the air product. It's the social media endpoint that makes this a fresh option. Going live to Facebook or YouTube brings a new audience for reporters live on scene or broadcast news simulcast using traditional delivery methods.
As you can see, give me any type of video creator and I can easily rhyme off some ways they can take advantage of live video to show spontaneity. And what value does spontaneity bring? It boosts engagement – which is our next reason to go live.
Reason 2 – Build personality and engagement
Unlike videos that are shot and edited into formal video spots, live video can introduce uncertainty and expose the human foibles that we all have. Live video isn't perfect. And this is part of its charm.
Live streaming experts we've spoken with tell us that their audience is most engaged when they see the real people behind the brand, celebrity, business, or broadcaster. They even like to see the mistakes that are made because they humanize the occasionally one-sided corporate image.
Another big benefit of live video is the ability to take questions and answer them live, or even to give shout outs to watchers. This audience engagement increases audience retention, and makes viewers more likely to endorse your brand.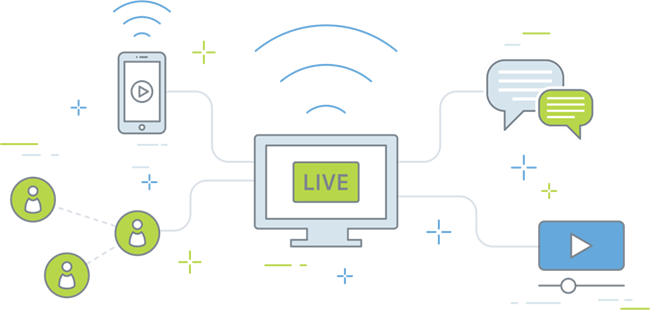 For content creators, the key is to be unscripted. To talk with your audience, make mistakes, and show your human side. Similarly, brands and celebrities can take the unscripted or lightly scripted approach to soften their identity, break the fourth wall, and take a different approach to marketing. Broadcasters can build personality too.
Here's a great example of a broadcaster extending to social media live streaming to build personality and engage with their audience. When a long-time news anchor was retiring from Canada's CBC, he did a live stream to take questions and answers on Facebook. While the video and production quality wasn't necessarily up to the normal news broadcast standard, the connection he made with the viewers was evident throughout the stream.
Reason 3 – To build awareness and grow your audience
Not only can live streaming endear existing fans, it can also bring in a whole new audience that traditional marketing misses. This is especially true for brands and broadcasters, but applies across all businesses.
A 2017 Magid study of US consumers aged 8 to 64 found that online live video viewers feel updated and informed, and feel like they are part of the event. These audiences felt that the live video was more authentic.
Live video is something people also seek, specifically, compared with written content or even video on demand (VOD). Recent research by Livestream.com found that of people they interviewed, 80% would rather watch a live video from a brand rather than read a blog. That same research also shows that the average time spent for live video watched on mobile is 125% more for than that for VOD, and 1300% more on desktop!!

All this adds up to a lot of people who will watch your live streams, including many who are less likely to watch traditional over the air broadcasts and video on demand. These viewers are also likely to share the live content with their peer groups, building an audience for you, and enhancing brand awareness in ways you simply can't do with traditional methods.
Don't be shy. Get started today!
I hope you can see there are so many tangible and intangible benefits from streaming live. When you start these three big reasons to go live, it's easy to dig down and find a bunch more.

If you're not sure how to get started with your live stream, check out our blog post describing different live streaming options. You might also find this post helpful for deciding whether you should stream live to YouTube or Facebook (or both!).
I look forward to hearing more about your live streaming plans, particularly if you're using Epiphan capture and streaming hardware to do it! Whether you're capturing video with one of our AV.io video capture cards, or capturing and streaming with Webcaster X2 or Pearl-2, Epiphan has a wide variety of solutions to fit your needs.
If you haven't already, tell us your story in this special category we made on our new Community Forum where you can share your live streaming successes.