Last year, the live event world shifted from physical event venues to online platforms. By now we're all used to virtual conferences, concerts, and trade shows. Yet many of us are craving a return to "reality." Thankfully, with global vaccination efforts in full swing, it's not long before the gradual journey back to in-person events kicks off. But what will live events look like in between?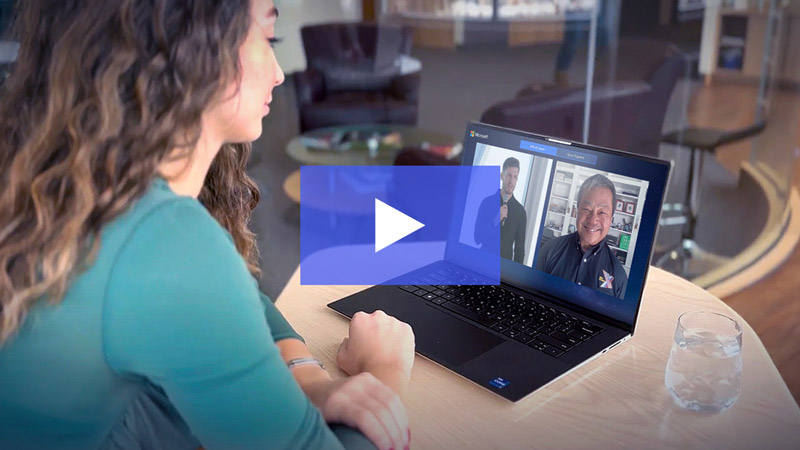 Virtual event production at Microsoft
Learn how Microsoft leveraged Epiphan Connect to elevate its global all-hands meeting into an engaging hybrid experience.
Watch video
Two words: Hybrid events
During this transitional period, hybrid events are poised to take over. It's likely organizers will offer limited numbers of in-person tickets along with virtual participation options to keep attendance high. Understandably, many attendees will opt to participate virtually rather than in person because of health and safety concerns. Still, eventually the balance will swing back to in-person events.
This raises a few questions:
Will in-person events completely phase out their virtual counterparts?
Are hybrid events just a fad brought on by necessity?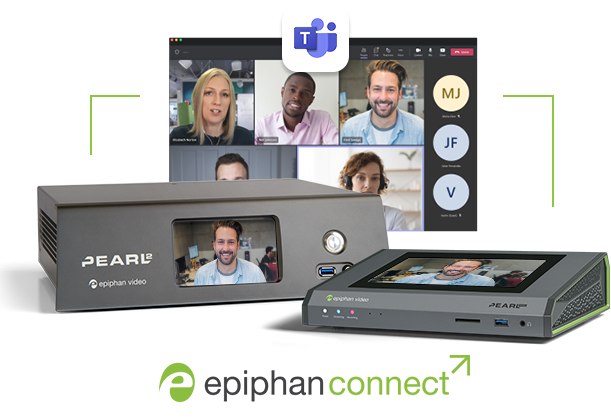 Your complete MS Teams production toolkit
Did you know you can capture broadcast-quality video from any MS Teams meeting directly into a Pearl encoder? Learn how with Epiphan Connect.
Discover Epiphan Connect
The truth is that there's a future for virtual events beyond the pandemic. Even under ordinary circumstances, adding a virtual attendance component to in-person events offers real benefits. Hybrid events present fantastic opportunities:
1. Cut costs
On the one hand, with fewer in-person attendees, organizers can save on setup costs. Naturally, event organizers will need to invest in virtual event solutions, but these expenses rarely come anywhere close to venue and rental fees. On the other hand, participants can save time and money on travel and accommodations (2020 showed us what's possible!). It's worth mentioning that less air travel also has positive effects on the environment.
2. Boost attendance and increase inclusivity
With a virtual event, attendance isn't limited by venue capacity or even physical location. Organizers can reach just about anyone in the world and augment their participation numbers with virtual attendees. Those attending virtually may become interested in attending in-person. Additionally, delivering your event online boosts visibility: attendees share the event through their social networks, giving you more exposure and growing your audience. And with a virtual offering, those who wouldn't otherwise be able to attend gain access to the event, making that event more inclusive.
3. Increase influence by inviting speakers from around the world
Like with attendees, virtual events open opportunities to invite an expert from anywhere to speak at your conference. With modern streaming protocols like SRT, you can even bring experts in remotely to the physical event with a high-quality and stable stream.
4. Build a new revenue stream
Event organizers can offer virtual attendance packages at various price points based on value. Packages can include special access to curated networking opportunities, keynote presentations, and member-only perks.
A virtual component has potential value for the in-person attendee, too. By subscribing to it, the attendee is free to watch a presentation from a cafe or their hotel room to escape the crowds, and only attend select events in-person.
5. Collect better data
The digital domain of virtual events is well equipped for gathering information about attendee behavior and engagement. There are plenty of tools available for everything from lead capture to event check-in. Organizers can get detailed information on which presentations their virtual guests attended, how long they stayed, and how deeply they engaged. This valuable data is more difficult to collect accurately at physical events.
Hybrid events will become the new standard
According to a report by Bizzabo, more than 95 percent of event marketers agree that in-person events will return. The report also found that "the majority of event marketers are looking for technology that will support both in-person and virtual events." Going forward, it's possible that virtual events will become an expected offering alongside their in-person counterparts.
Engagement is still key
At the same time, the report found that event organizers believe attendee engagement is by far the most important performance indicator for event marketers executing virtual events – and one of the most challenging aspects to achieve. We all know how draining virtual events can be. This is why event runners will have to focus on minimizing technical glitches, maximizing networking opportunities, and creating engaging and meaningful virtual experiences for their online audiences.