Simple, professional live streaming for worship and churches
Make your worship services available to everyone with Epiphan's all-in-one church live stream solutions.
Whether your church uses a single camera and slides or multiple video inputs, Epiphan has you covered with Pearl and Pearl-2. This line up of small, powerful hardware encoders generates high quality, professional live video programs for your congregation. Combine up to six HD video inputs (six with Pearl-2, four with Pearl) and audio directly from your mixing panel or embedded camera microphones.
Both Pearl and Pearl-2 support multi bitrate encoding, letting you send multiple streams to your CDN so your viewers can watch the stream size of their choice. Record your service while simultaneously streaming live in HD or 4K to ChurchStreaming.tv, Livestream, Sunday Streams, YouTube, Facebook and more!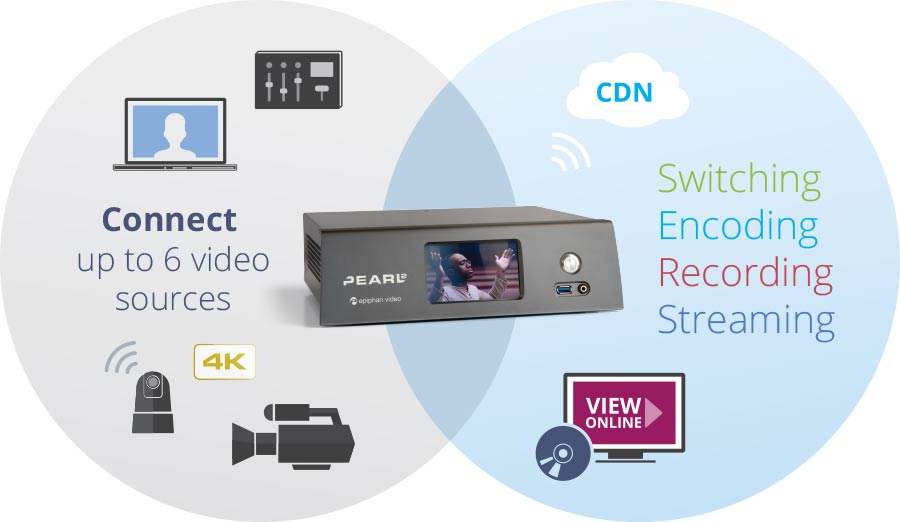 Easy to use, high quality church production with live streaming and recording
Whether you're a large church with an IT staff and a huge production budget or a small group worshiping in a home or rented space, your goal is the same: to share your worship, prayer and teachings with others.
While countless families go to services together, there are many reasons why congregants can't attend services at any given time: travel, illness, schedule conflicts, lack of transportation or even living in another state or country. Reaching these followers was once a challenge, but now that nearly everyone has a mobile phone, tablet or DVD/media player, serving those who can't be with you in person is easier than ever.
You can use a variety of methods including direct streaming to offsite/overflow campuses, live streaming to individual viewers through a CDN, providing recorded video on demand online and by shipping media through the mail.
With Pearl or Pearl-2 you can address each of these distribution channels with a single device, while also providing new benefits to your local congregation.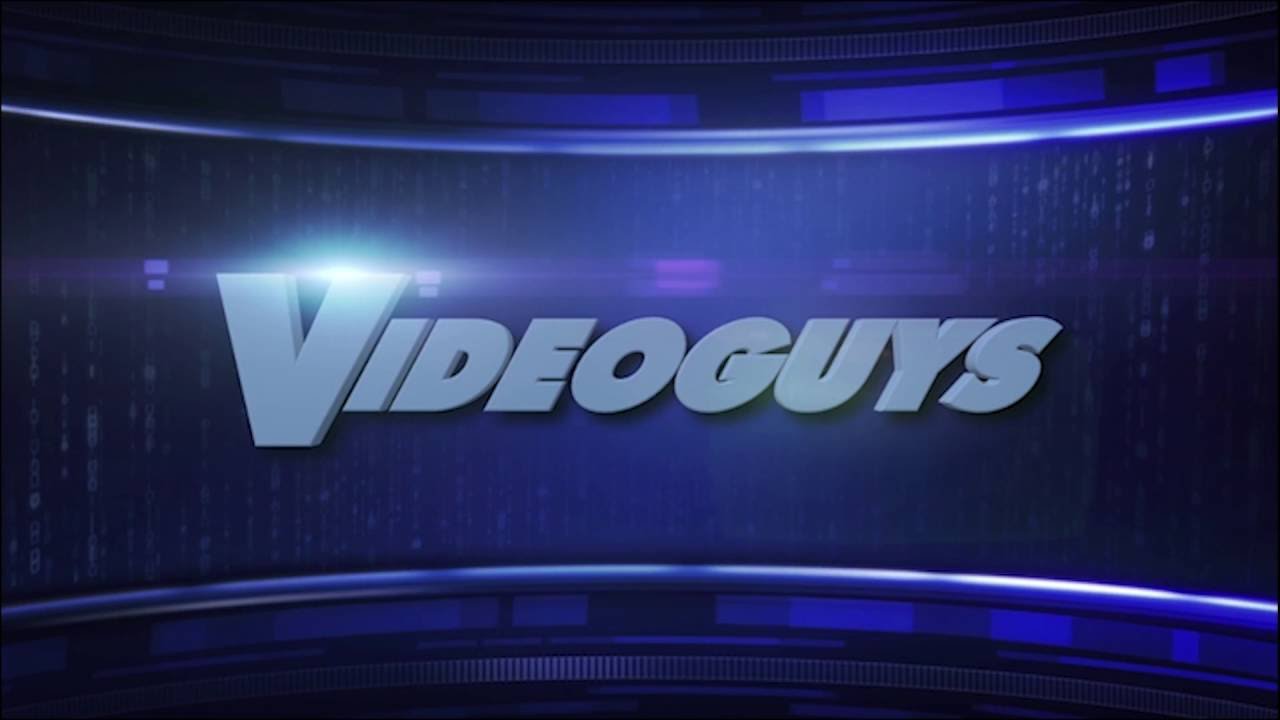 Epiphan Pearl
Getting started with Pearl-2 and Pearl
Your church may already have the cameras and AV gear needed to put on a professional production or you may be just starting out with video. The good news is that with Epiphan's all-in-one encoding and streaming solutions (Pearl-2 and Pearl) you can use what you already have and you can even get started with a single camera, using the built-in microphone if you don't have an audio mixing panel.
Find a place in your worship space where you can set up Pearl. Set it up on a small table, or put it in your dedicated AV closet or room. Place your mixing panel and cameras nearby or use long cables to bring the audio and video feeds to Pearl. Connect your audio and video sources to Pearl.
Turn on Pearl and get started with program configuration. Start by creating a channel in Pearl's web Admin panel. Use the drag and drop interface to choose what goes into the video layout, including optional watermarks or background images. If you'd like, design multiple layouts that you can switch between during your service. For example, have one full-screen view of your minister and another that shows both your choir singing and sheet music to make it easy for viewers to follow along. You can even configure Pearl's HDMI output ports to show the same sheet music on a projector for local participants. For those new to live video production, Pearl has default encoding settings, meaning it's worry-free, but if you have specific requirements, you can customize everything you need.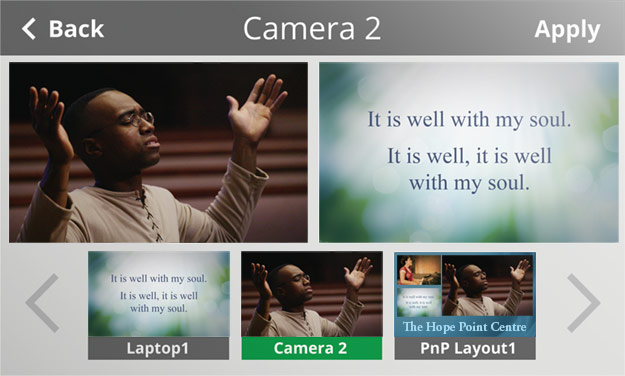 Stream to CDNs
The last step is to set up streaming. You can stream to any CDN with your first channel, and can then set up different streaming destinations. For example, stream live to Facebook with your initial live switched program channel, then create duplicates of that output and stream to ChurchStreaming.tv and YouTube. All three channels can be controlled with a single start/stop button on Pearl's touch screen or tablet interface, Epiphan Live. This same action can also start recording your service locally to Pearl's 512 GB hard drive.

Go live!
When your service starts, press the one-touch control to start recording and streaming your church service. Use the same button to stop when the service is done. The process is the same regardless of whether you are streaming, recording or doing both at the same time.
If you have someone willing to manage the production, he or she can use Pearl's touch screen or a tablet with the Epiphan Live interface to switch between different layouts as the ceremony proceeds. In addition to reviewing what's currently live and choosing the next layout, your producer can use the headphone jack on the front of Pearl to monitor audio levels and can monitor video through a large display connected to Pearl's video output port.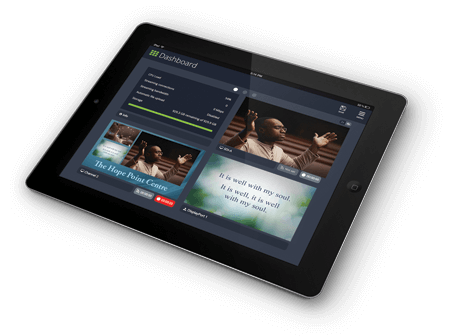 Wrapping up your production
If you streamed to YouTube or Facebook, you can choose to keep your video online for video on demand by congregants who were unable to watch live. You can also upload recordings from Pearl to your church's file sharing site for online play or download by individuals who prefer offline viewing. For more traditional viewers, use your recorded videos directly or after post-production to create media like DVDs or USB keys. Distribute these directly to your congregation near and far.
You can accomplish all of this with one Pearl system – just choose your model! And it works for your church no matter the size of your congregation or technical capabilities of you and your staff or volunteers. Backed by top-notch technical support, and designed in North America, this live production system has all the features you need to make your church video production the perfect extension to your in-person celebration.