While there are many essential components involved in producing a 4K live production—such as a 4K encoder and the latest-generation streaming/recording tools—the first step typically involves selecting the appropriate 4K camera (or cameras!) that best suits your needs.
This post explores the different types of 4K cameras out there on the market and helps identify which camera type is most appropriate for your live production.
The six most popular types of 4K cameras are:
Video production cameras
DSLR cameras
Mirrorless cameras
Professional camcorders
PTZ cameras
Other cameras: smartphones, action cams and drones
Before you decide which camera to buy, you'll have to figure out which class of camera best suits your individual live production requirements.
1. Video production cameras
First we have professional production cameras (also known as broadcast or cinema cameras). These cameras are generally the most expensive of the camera types, ranging in price from ten thousand dollars to over $100,000.
Professional production cameras are typically used in major cinematography projects, such as feature films or documentaries, and the high-end prices reflects their high-end feature sets. For example, some cameras record in frame rates up to 240 fps to capture shots with lots of movement, allow frame rate capture to be adjusted while recording, have advanced sensors that adapt to any lighting condition, accept a variety of different lenses and lots more.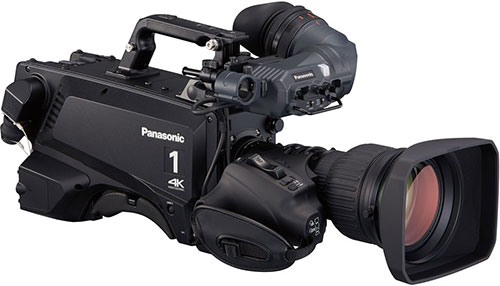 The bottom line: Professional production cameras are best used for advanced-level AV pros who require utmost precision and maximum configurability in their live productions.
2. DSLR digital cameras
Next up is DSLR cameras. Small, handheld devices, these digital cameras were originally intended for still-image capture, but most models now offer video recording as well.
Unlike professional production cameras, DSLR cameras are significantly more affordable for live production enthusiasts, costing around $2,000 on average for the camera body. DSLR cameras also typically offer interchangeable lenses (which always cost extra), allowing maximum accuracy when capturing stills or filming video. Newer DSLR cameras feature a "Full frame" sensor (the same size as 35 mm film) to help deliver impeccable detail and depth of field.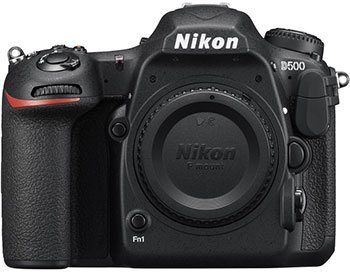 The bottom line: It's important to note that not every kind of DSLR camera can output in 4K, so you need to be careful when selecting a product—output is essential for transmitting captured footage to your encoder. Mounted on a tripod, these types of 4K cameras make a good choice for small- to mid-sized live productions with their middle-of-the-road configurability.
3. Mirrorless digital cameras
Mirrorless cameras are similar to DSLR cameras, but are slightly smaller in size and lighter in weight because they lack the mirror and optical viewfinder components found in their DSLR cousins.
Only the very latest mirrorless cameras offer full frame sensors with the majority of mirrorless featuring sensors that capture in a smaller size, such as APS-C format (equivalent to 25.1 × 16.7 mm an aspect ratio of 3:2) or smaller. Smaller sensors generally let in less light and result in slightly lower image quality when compared to larger sensors like Full Frame format.
Like DSLRs, mirrorless cameras also offer interchangeable lenses and are excellent for those who require both still-frame capture and 4K video. The majority of latest 4K-capable mirrorless cameras also have video output via micro HDMI.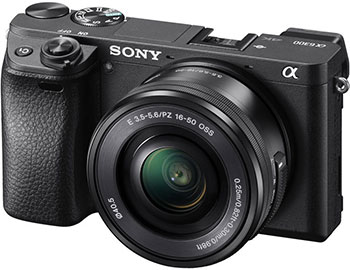 The bottom line: As with DSLR, mirrorless cameras are good choices for those those who require mid-range configuration options and value the flexibility to capture both still images and video footage. Our Epiphan office uses a mirrorless cameras ourselves—we like it for its versatility, small size (i.e. portability) and 4K video live streaming/recording abilities. Mirrorless cameras also generally cost slightly less than DSLRs.
4. Pro camcorders
Professional camcorders are similar to the camcorders we're all familiar with: handheld and designed purely with video filming in mind.
Like the full production quality cameras, professional camcorders vary widely in price from roughly $700 to several thousand dollars, depending on the model and the included feature sets. Output ports are typical with 4K camcorders, so you'll have less shopping around to do compared to DSLR or mirrorless cameras (not all of which feature video out ports). Higher-end camcorder models allow interchangeable lenses for maximum configurability, if that is what you prefer, although fixed-lens cameras are still quite effective at capturing most of the live production with their powerful zooming capabilities.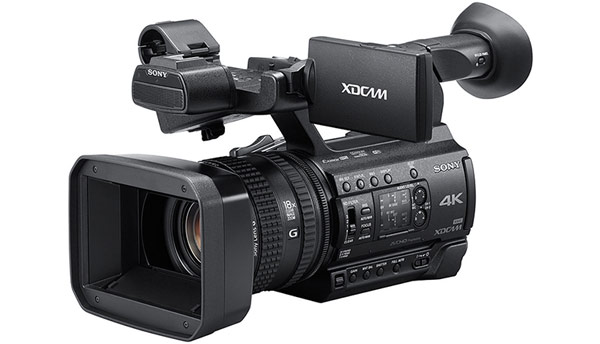 The bottom line: These cameras are excellent choices for those who require only video capture without the need for stills. The variety of professional camcorders on the market presents choices for live production enthusiasts, allowing you to select a product with only the exact features you require.
5. PTZ cameras
PTZ (pan-tilt-zoom) cameras, like our LUMiO 12x, are cameras embedded within a solid frame and controlled remotely. These cameras typically have a flat base and can be securely affixed to many different surfaces, such as a ceiling, table or tripod.
The simplicity of use and ease of control using the remote control's preset settings make these cameras ideal for non-technical operators or those with minimal camera staff on hand. Despite the benefits, PTZ cameras contain limited "on camera" settings, requiring the user to dig around a bit to familiarize themselves with settings only available through a separate screen. Advanced users should note that PTZ cameras do not allow interchangeable lenses.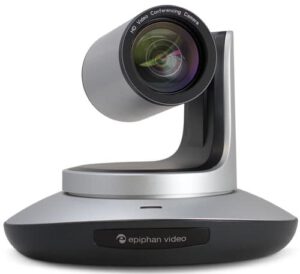 The bottom line: An excellent choice for "set and forget" filming styles, these types of cameras are not ideal for constantly changing filming conditions requiring precise and detailed camera configuration adjustments. 4K resolutions are still somewhat new for the PTZ camera market as well, meaning that there are less choices available compared to DSLR, mirrorless or camcorders. 4K-capable PTZ cameras go for roughly $5,000 currently.
6. Other cameras: smartphones, action cams and drones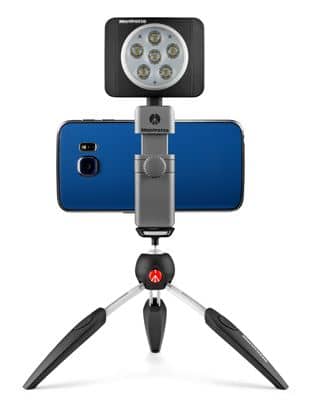 Newer smartphones, such as the iPhone 7 Plus, also allow 4K recording. The market for smartphone photography/videography is booming, with many companies developing and selling accessory equipment, like selfie sticks, adjustable tripods, and attachable lenses, among other things. Bear in mind that smartphone sensors are smaller than most other 4K cameras, so the image quality will be lower and the depth of field and low-light filming might suffer.To capture a smartphone's video signal, you first need an adapter to convert to HDMI and then connect the HDMI cable to a 4K-capable capture card, like our AV.io 4K video grabber. It's worth noting that some smartphones (like most Samsung models) are HDCP-protected and simply don't have an option to capture video signals. The option in these cases might be to use an app, if available, to stream live directly to a chosen platform (assuming the platform in question accepts 4K streaming from a phone!).While smartphones are definitely consumer-level products, with the right equipment they can also be turned into viable cameras for small 4K live productions. If you're looking to test out 4K live productions or you don't have any other camera available, then a 4K–capable smartphone could suffice for the short term.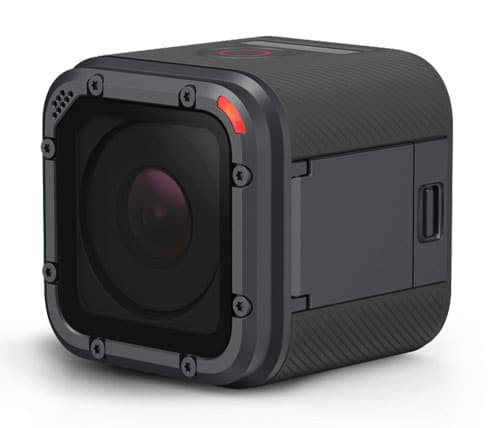 Action cameras (also known as POV cameras) are another consumer-level device that can be used as a camera for 4K live production. These types of cameras are unique in that they're intended to be attached to a moving object, like a person's head while engaging in activity, to provide an intimate and engaging camera view for the audience.The main drawback of action cameras is that they offer very limited control; the camera's movements are entirely restricted to the movements of its physical host, and there are usually no zoom or focal length adjustments available.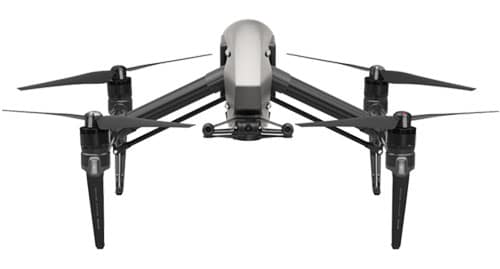 Camera drones are yet another surprising device that can be added to your live production mix, replacing traditional camera cranes with the added physical maneuverability only a drone can provide. We have a related blog post that covers in greater detail how to use a drone in your live productions—check it out here.
Regardless of your technical requirements, budgetary restrictions or camera control experience, there are plenty of types of 4K cameras in the market for your next live production.
Use any of these types of 4K cameras together with Pearl-2 (our "all-in-one" 4K live production mixer) to create a professional-quality live event. Or, if you use encoding/streaming/recording software instead, you can alternatively capture your camera's signal using our driverless portable capture card, AV.io 4K.
We'll be creating a helpful list of the best 4K cameras in an upcoming follow-up blog post—so stay tuned.
Which is your preferred 4K camera for live production? Is there any particular camera you'd like to learn more about? Let us know in the comments.