Where would Hollywood be without green screens and a cavalry of special effects artists? Filming with a green background and replacing it with a different video or out-of-this-world image in post-production is what usually comes to mind when you mention chroma keying. But what about live video streaming? Does it make sense to use chroma keying when streaming a live production?
Of course there are things to consider upfront when adding chroma keying to a live streamed event, like your upload bandwidth and equipment. You need an encoder/switcher that supports chroma keying, such as Epiphan Pearl-2. Plus the more things you have going on visually during your program, the more upload bandwidth you need. But the benefits are worth the effort and adding chroma keying effects will improve the value and quality of your programming.
Here are five ways you can use chroma keying in your next live streaming event.
1. Engage audiences with animated lower thirds
Turn a dull presentation in to one that is visually more interesting. Simply adding animated lower thirds to your program engages audiences and delivers more visually stimulating content.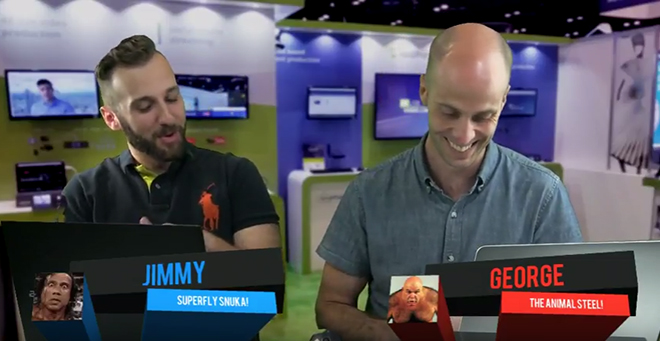 Animated lower thirds used in Live @ Epiphan episode 13: "Chroma key & titling tips"!
Typically, a lower third is a dynamic overlay that covers the bottom "third" of the screen. Chroma keying is used to overlay the title on top of your live stream. All you need is titler software such as NewBlueFX setup on an effects computer connected to your live switcher (i.e. Pearl-2). If you don't have titler software, you could always use Microsoft PowerPoint to create basic animated lower thirds. For tips about animated lower thirds and how to set that up using Pearl-2, see this Pearl Play.
2. Change the look of your studio simply by changing the background matte
Even if you're live streaming from a small studio with bare white walls, you can make it look like you're anywhere in the world using chroma keying. All you need is some green screen fabric and inexpensive lights to open up a world of possibilities (literally!) And you won't need to spend a lot of money on props to change the look of your studio!
Here's an example where we hung some green screen fabric on our back wall in the studio and used the chroma keying feature on Pearl-2 to layer another video source as the background. Watch as the sun sets during the program!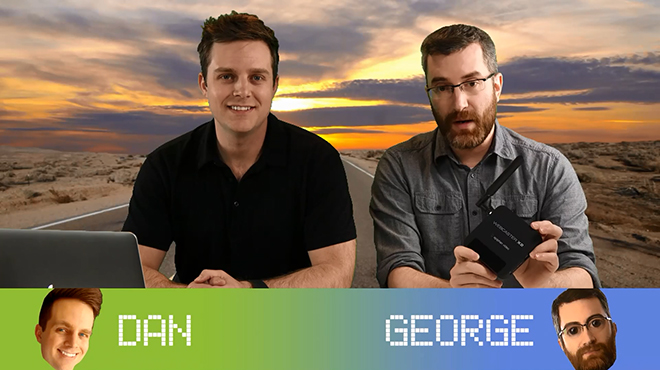 Video background matte used in Live @ Epiphan episode 14 "On the Road with Webcaster X2"
3. Secure your intellectual property
Displaying a company logo or "bug" during a live stream is common practice and helps protect your intellectual property. That's really easy to do using Pearl-2's chroma keying feature (or just overlaying a transparent image). But, it's possible that someone could make a copy of your video and mask a static logo using post-production software. For an extra level of security, animate your logo using your titling software. When animated, your logo is a lot harder to mask and your intellectual property is a lot more secure.
4. Inform your audience
We already mentioned animated lower thirds as a way to engage users with dynamic visual content. Lower thirds are also useful to provide important stats that inform your audience.
In this age of information, providing attention grabbing stats has value and helps keep your audience focused on your content. You can use lower thirds to display relevant information that adds to the overall entertainment value of your live video streaming event. For example, when live streaming a local sporting event you can display player statistics during the broadcast rather than losing people to other social media platforms as they search the web for stats. Lower thirds don't have to be limited to just displaying the current scores.
You can also use lower thirds to display urgent information, like a vehicle's license plate number if someone left their car lights on in the parking lot. Being able to display additional information on screen is a valuable service. Using Pearl-2, you can record and live stream your main program that includes the lower thirds, as well as record separate channels (called ISOs) of your video sources without any chroma key content.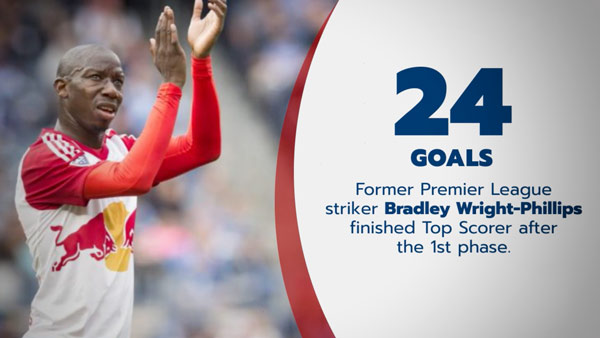 5. Promote your brand
Displaying your company logo or advertising an upcoming event are other ways to use chroma keying while live streaming.

There are all sorts of imaginative ways you can display content during a live video streaming event using chroma keying. All you need is some imagination. The best thing to do is to experiment with chroma keying and find out what works for you. If you're looking to deliver a high-end live broadcast with multiple sources and live switching, Pearl-2 is a reliable all-in-one solution that's loaded with features, like chroma keying, to take your live video streaming event to the next level.