The answer is here with Pearl-2
This morning, in a Facebook live stream, we made a huge announcement: we're launching our new all-in-one live video production system, Pearl-2. Pearl-2 builds on all the things you love about Pearl and gives you the ability to produce, switch and live stream 4K video. That's right, a full 4K video production workflow!
Let's get straight to some pictures, since that's always the best part of new product announcements!
If you're familiar with Pearl, the front of Pearl-2 will look pretty familiar to you, but you're no doubt noticing the sleek, industrial makeover. Like Pearl, Pearl-2 has a touch screen display to control streaming and recording, do simple configuration tasks and acts as both a video monitor and live switching controller. And yes, that nice bright blue opening is exactly what you think it is, a USB 3.0 port for high speed file transfer!
Now for the more interesting (in my opinion) photo – the back!
Here, there are some major changes since Pearl's launch a little more than two years ago. I'm really proud to say that we've improved or augmented nearly every aspect over Pearl. And each one of these changes are the result of feature requests from customers. Of course, there's the stuff you can't see, like the state of the art Intel 6th generation i7 processor, but let's take a look at the ones we can see.
At the top left are four professional XLR audio ports. These ports have built-in audio attenuation and are calibrated for +4 dBu signals with 20 dB of headroom. To the right of the XLR ports are a set of left/right RCA ports. These can be used instead of the right-most XLR ports and support consumer line-level audio. They are calibrated for -10 dBV and have 15 dB of headroom.
Below the audio ports are the video input ports. Two HDMI ports, two 4K HDMI ports and two 12G SDI ports that support 12G SDI, 6G SDI, 3G SDI, HD SDI and SD SDI. (The 4K ports support 4K UHD and 4K DCI). You can use all six of these video ports simultaneously for HD, or two at 4K and two at HD. Pearl-2's video encoder can output six simultaneous HD channels or one at 4K UHD.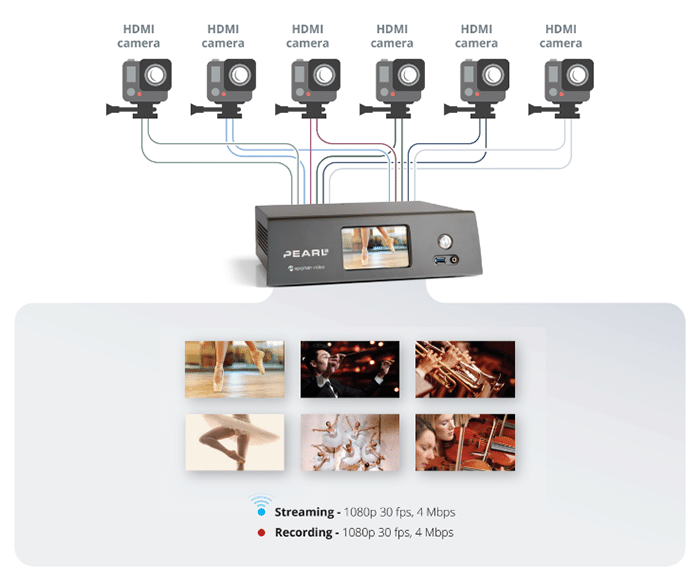 Okay, this next thing is something else you can't see, but I'm still really excited about it. The 4K video inputs are backed by hardware downscaling. This means you can choose to take 4K UHD video and convert it to 1080p HD without any extra load on Pearl-2.
Back to the visuals. Next up (on the top row again) are a full-sized DB9 connector for RS-232 communication with Pearl-2 and a set of general I/O pinouts that we have planned in the Pearl-2 roadmap. Below these are Pearl-2's two video output ports. We've found that our Pearl customers are most often using displays with HDMI connectors, so Pearl-2 uses native 4K HDMI output ports.
Beside the HDMI output ports are two more USB 3.0 ports (remember there is one on the front), a Gigabit Ethernet port and one final significant change for Pearl-2: an embedded power supply. No need to worry about a power brick or extra points of failure, just plug an approved power cord directly into Pearl-2 and you're ready to go. Pearl-2 ships with the cord that's right for your region (based on you shipping address). Speaking of shipping, you can order Pearl-2 today and shipments begin in October 2016.
I may have gone a bit off track in my excitement of describing our new product's physical features! So, let's get back to 4K live production, here are some of the ways I think customers will use Pearl-2's 4K features.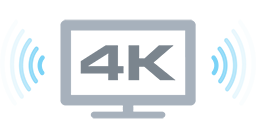 The most obvious one is that you can use Pearl-2's video switching and custom layout capabilities to create a live switched 4K production with up to two 4K inputs and 2 HD inputs.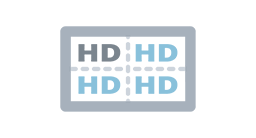 You could instead take four 1080p inputs and create a 4K UHD collage of these sources for streaming and recording, preserving all the details.
Or you could use a single 4K camera as your input and use Pearl-2's video cropping capability for a virtual multi-camera effect. Create 1080p or 720p video blocks out of different segments of the camera's view and switch between these live.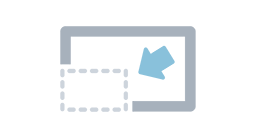 Alternatively, when you have 4K cameras or inputs but don't have the bandwidth (or need) to stream 4K, you can use the built-in hardware downscaling to make a video program that's easier to stream, needs less disk space to save and uses fewer hardware resources in post-production.
Thanks for reading, I hope you're as excited as we are about this new product launch! When you have a chance, watch our launch video on our Facebook page and read more on the Pearl-2 product page. Let us know if you have any questions!