JointPoint is a digital guidance system that helps joint replacement surgeries be performed in a more precise and efficient manner. JointPoint's system is one of the finest and technologically advanced in the industry. It enhances the surgeon's workflow and can improve a patient's outcome. JointPoint's software captures digital x-ray images (before and after implant surgery) to analyze and create a digital map of the patient's bones, helping the surgeon make decisions on the joint implant position for each patient.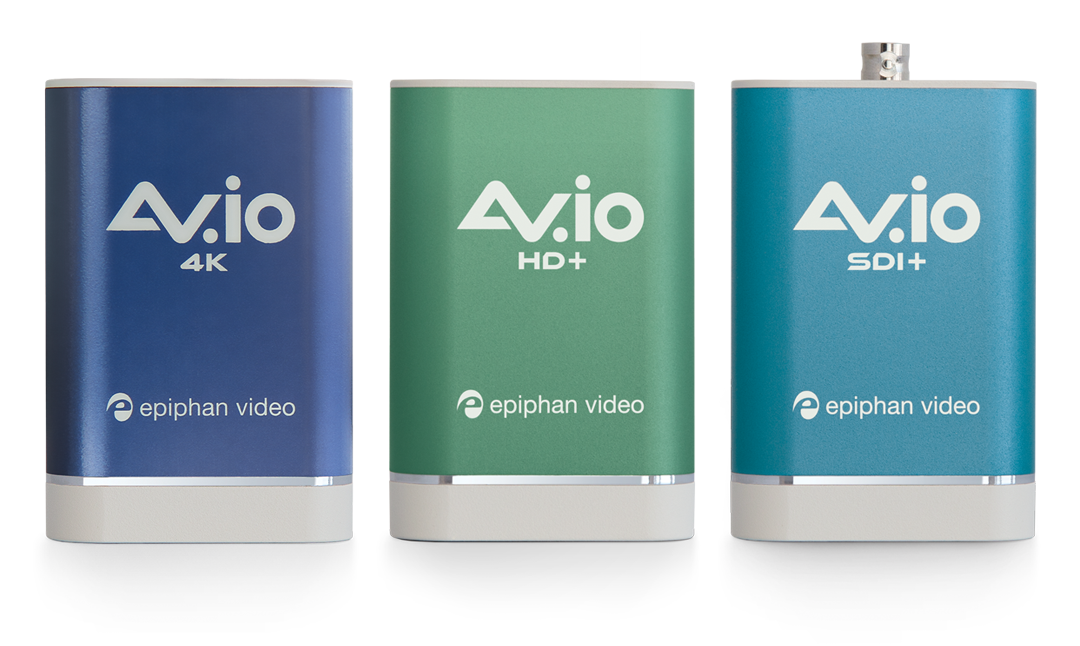 AV.io USB capture cards
Capture lossless video from just about any video source including DVI, HDMI, and SDI. Seamlessly integrate with third-party video encoding, scaling, and streaming software.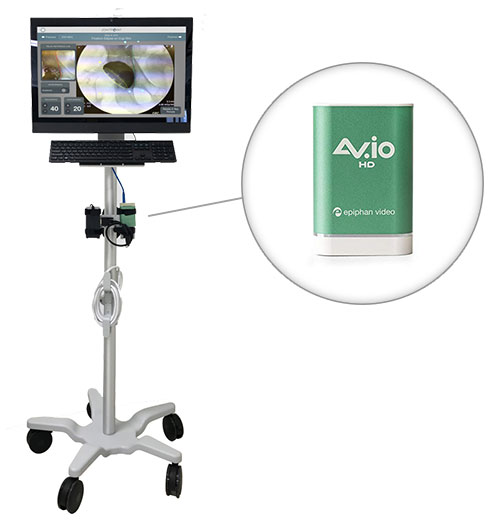 It was clear to the creators of JointPoint that digital imaging could be better and more exact. Before, most images were printed out and shared using physical media (paper, slides). Taking the printed x-rays and overlaying them using a light box wasn't always easy since the two shots may have been taken at slightly different angles using different zoom settings or patient positions.
During a hip replacement, surgeons typically perform a few "trials" of different implant sizes looking for the best fit. The JointPoint creators realized they could improve accuracy and reduce surgery time. JointPoint's digital tools were created to help surgeons position the hip joint implants on the first try. Improving the accuracy of the implant positions can result in fewer patients getting readmitted for additional surgery.On early stages of development, JointPoint started looking for a simple way to capture images from an x-ray machine for computer analysis. They were looking for a reliable and easy to use capture card that would fit seamlessly into their system. They also needed a device with a wide range of possible inputs since x-ray machines come with VGA, DVI or HDMI outputs. After trying out many devices, JointPoint decided to go with Epiphan's AV.io HD capture card. They were impressed with AV.io HD's HDMI to USB conversion as well as the ability to switch input methods with the help of included adapters. They also liked how simple and reliable the device was.
"Epiphan was the best partner for us because of their broad range of products and easy to use systems. Their service has been top notch as well as very reliable."
AV.io HD is able to capture high resolution images of up to 1920×1200 pixels. Its lightweight design fit well into the JointPoint portable system unit. AV.io capture cards are powered by USB, so they don't require external power supply.The surgeon is able to see the overlaid images right away on a monitor in the OR. The data is quickly analyzed, and the surgeon instantly has the information to help determine the desired implant positioning. The AV.io HD capture card proved to be reliable in the field, where it counts the most.
JointPoint's system improved the joint replacement surgery workflow, making the surgeon's job easier. We are glad that JointPoint chose AV.io HD video capture card to capture images quickly and reliably. We are proud to see that our devices are playing a role in helping people live healthier lives.