The best portable laptop crash cart
Epiphan's KVM2USB 3.0™ offers a convenient way to manage local servers and headless computers. There's nothing to install on any target computer. All you need is the included Epiphan KVM Control Application on your host computer and you're ready to view and control any other local server, computer, or machine.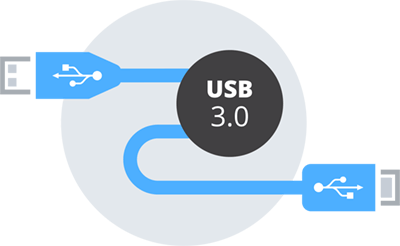 Works over USB
KVM2USB 3.0 is the best portable laptop crash cart for managing compartmentalized LANs, DMZs, or contaminated equipment without exposing other equipment or networks to a compromised machine. Just complete the easy, one-time setup process on your host computer and you're ready to control computers and servers over USB 3.0.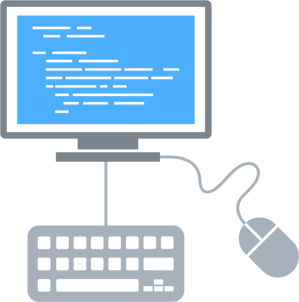 Compact and portable
Bring KVM2USB 3.0 with you and turn any laptop into a portable IT crash cart. With no software to install on the target computer, you can conveniently view and control any machine that can use a VGA, DVI, or HDMI monitor, and a standard USB keyboard and mouse.
Rugged and reliable
An all-metal enclosure and reinforced connectors ensure KVM2USB 3.0 will stand up to repeated connections and daily use. And with no moving parts, the device is reliable and runs quiet.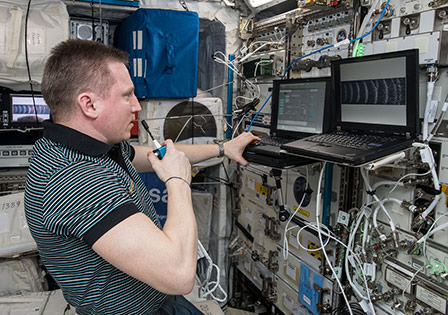 KVM2USB aboard the ISS
KVM2USB 3.0 is the follow-up to Epiphan's KVM2USB, a portable KVM console used aboard the International Space Station (ISS) as part of the European Space Agency's Plasma Kristall-4 experiments.
Get the full story
High-quality screen capture
KVM2USB 3.0 can capture up to 1920×1200 at 60 fps with nearly zero lag. Unlike IP-based solutions that screen-scrape to send video over the network, KVM2USB 3.0 gives you high frame rates and crisp, reliable remote control – all over a single USB connection to your host computer or laptop.
Data centers

Turn your laptop into a portable data center crash cart that can connect to malfunctioning headless servers (with an HDMI, VGA, or DVI interface) located in inconvenient places.

Medical imaging

Arm your medical imaging repair technician with this portable KVM switch and a laptop for on-site repairs of faulty imaging devices. Minimize equipment downtime for better patient care.

Automatic teller machines

Turn your laptop into crash cart adapter and repair bank ATMs and other headless computers. Reduce equipment downtime and keep your machines operating smoothly.

Video lottery terminals

Diagnose and repair video lottery terminal issues quickly to keep your gaming services up and running.
What's in the box?
KVM2USB 3.0 comes with all the cables and connectors you need to manage local servers and headless computers.