Firmware update 4.15.0 for Pearl-2, Pearl Mini, and Pearl Nano is releasing in December 2021 and includes some great new features and enhancements, including YuJa integration.
YuJa integration
With the addition of YuJa to Epiphan's CMS partner lineup, Pearl systems offer more ways than ever before to enhance your CMS workflows with comprehensive integration.
Direct integration with the YuJa content management system lets you streamline your YuJa workflows for even more efficiency.
Pearl can automatically start recording or streaming based on your schedule in YuJa and push files to the right folder on the platform. This saves administration time and offers a hands-off experience for those on camera.
Kaltura updates
It's now easier than ever to integrate Pearl and Kaltura. New updates include:
My Dashboard integration for actively monitoring system health
Improved ad hoc events
MultiViewer enhancements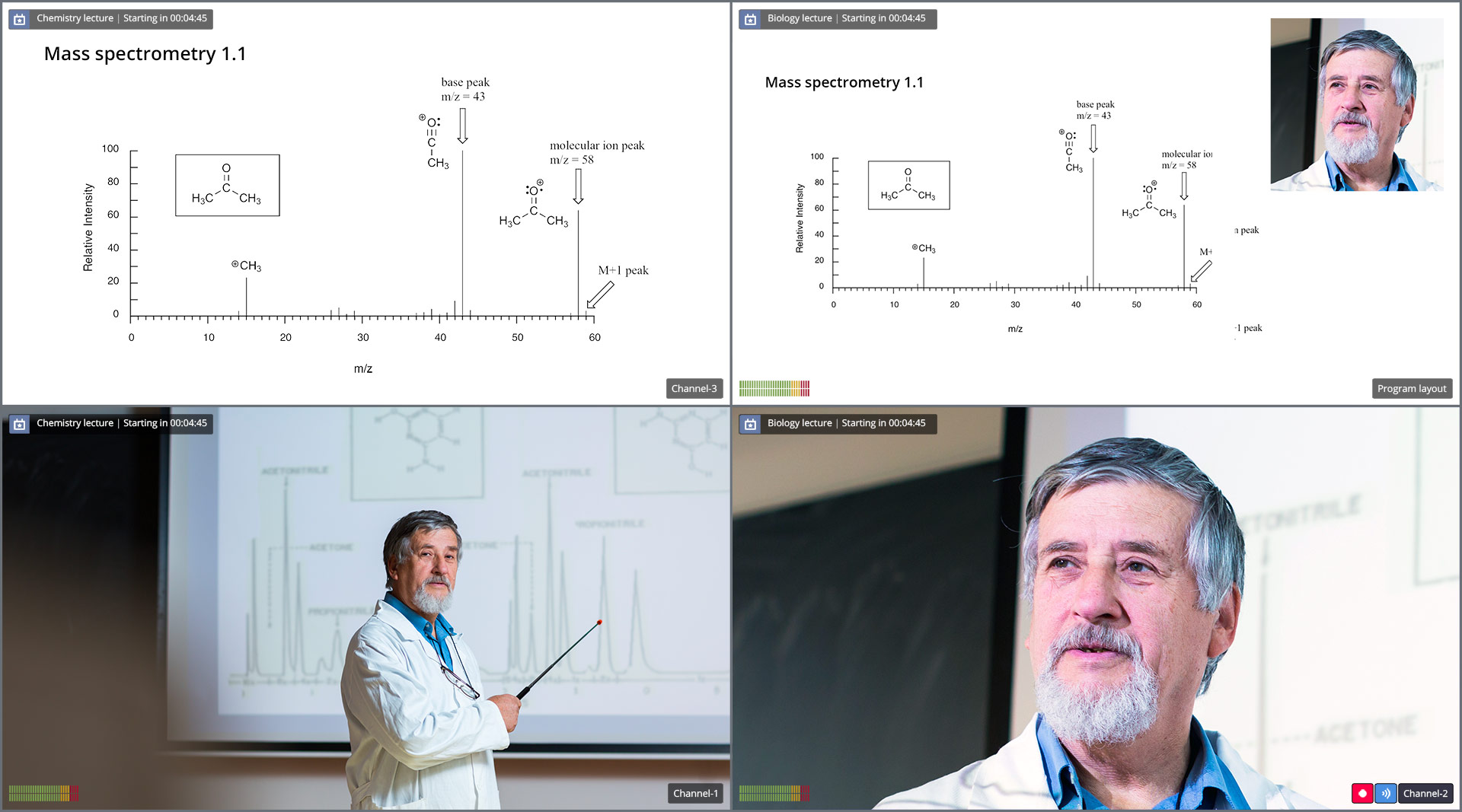 MultiViewer just keeps getting better. New onscreen options include:
On-air status
Audio meters
Channel status
CMS event status
Additional updates
There's more to look forward to in 4.15.0:
SRT support upgraded to version 1.4.3 (better stability, more accurate statistics, and other improvements)
Support for automatic file uploading via secure SMB2 and SMB3, improving compatibility with Windows-based systems
Preset optimizations allow you to select which aspects of a created preset to apply to a Pearl
Lockable front screen on Pearl Nano for CMS applications
Pearl firmware update 4.15.0 will be available in December 2021.