This product is discontinued.
You can still have all of your favorite VGADVI Recorder Pro features and capabilities with Epiphan's powerful next-generation live production switcher—Pearl-2!
Reliable, simple live streaming with Pearl-2's integrated live video production workflow. Manage your streaming, recording and live switching in one place with this all-in-one video encoder and video production system.
VGADVI Recorder Pro
Professional 2U rackmount audio/video live video mixer that captures, synchronizes and streams up to four HD video sources, two SD video sources, up to three audio sources and RTSP sources over a network (such as IP cameras). Supports resolutions up to 2560×1600 or 2048×2048 via dual-link DVI interface. Supports SDI, DVI/HDMI™, VGA, S-Video, composite and RTSP video input sources.
VGADVI Recorder Pro™ is a professional 2U rackmount live video mixing system that can simultaneously capture, record, and stream 4 HD, 2 SD, and 3 audio inputs with HD-DL resolutions up to 2048×2048 or 2560×1600 in widescreen mode. 1080p HD video can be flawlessly recorded and streamed simultaneously at up to 60 fps.
VGADVI Recorder Pro includes 6 TB of storage and can automatically copy files to network storage and/or local external storage devices. Media files can be viewed by standard media players, browsers and processed with standard multimedia editing tools.
VGADVI Recorder Pro's powerful processor lets you simultaneously stream and record up to four HD video sources and perform multi-encoding to provide multiple formats and bit rates. VGADVI Recorder Pro can also simultaneously stream and record the same content to two different channels (files) with different settings. For example, a high quality/high bitrate channel and a low bitrate channel.
Capture from screens or cameras at 2k resolutions (2560×1600, 2048×2048)
Supports HD-DL from VGA, DVI, HDMI, DisplayPort
Supports 3G-SDI, HD-SDI and SD-SDI
Supports SD from S-Video, composite, & RGB component
Supports RTSP over a network (such as IP cameras)
Capture from multiple video and audio ports simultaneously
Manage and control either locally or over a network

Professional 2U rackmount audio/video live video mixing system that captures, synchronizes and streams up to four HD video sources, two SD video sources and up to three audio sources.
Supports multi-encoding using duplicate channels with different codecs, formats and/or bitrates
Stream while recording to many direct clients or via CDNs
Stream to a large local audience without the need of a streaming server
Create custom multi-source layouts with branding
Switch layouts while live streaming/recording

Sources can be displayed in custom multi-source layouts and switched while live streaming/recording to create dynamic and engaging live streams that will captivate your audience.
Use the custom layout designer to create unique personalized layouts using multiple video sources, pictures, logos, text overlays and backgrounds.
Switch video sources and custom layouts seamlessly while live streaming/recording.
Choose to record the video from one or multiple video sources; you can choose the size and placement of each source.
VGADVI Recorder Pro automatically scales inputs to match your configured layout settings.
Crop your video source content to remove unnecessary or redundant information, or crop multiple sources strategically to create perfect custom layouts
Add a customized background and your company logo, the date, time, and contributor name.
Overlay video with timestamp information and other text.
Upload a custom image to display in a channel when the source does not have a signal or if your input signal is interrupted for any reason.
You can choose to simultaneously record your video and stream to a diverse audience with customized layouts and delivery methods to suit each audience.
Each stream can have multiple encoding settings to suit various delivery methods and viewing destinations.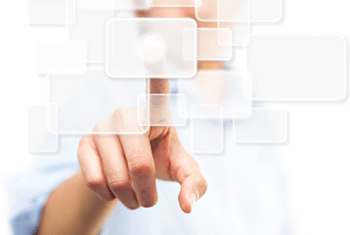 Configuration presets let you save any quantity and combination of configuration groups into a reusable preset
Create a configuration preset for each situation in which you use your VGADVI Recorder Pro
Save time and ensure accuracy when configuring VGADVI Recorder Pro in each new location
A special factory default configuration preset helps you return to original factory configuration without permanently erasing files saved to the system hard drive
Monitoring and switching made easy
Epiphan Live provides a simplified user experience for monitoring and live-switching your event. Use it to control your streaming and recording from any mobile device or computer on your local network.
Video/audio outputs and network/control ports
VGADVI Recorder Pro has an RJ-45 Ethernet port, four USB 2.0 ports, and one RS-232 port.
Video and audio inputs
Three audio inputs are provided as either mic or line level
Two DVI-I dual link ports capture signals from DVI, HDMI and VGA sources
Two S-Video ports capture signals from S-Video and composite sources
Capture from RTSP sources over a network (such as IP cameras)

Streaming protocols
VGADVI Recorder Pro supports a wide range of live streaming formats and protocols enabling it to stream video to media players, Content Delivery Networks and multicast networks using industry standard streaming formats including (HTTP, FLV, ASF, MJPEG) and via TCP/UDP using RTSP and HLS.
Supports multicast streaming via UDP using RTP, MPEG-TS RTP, MPEG-TS and publishes to streaming servers (CDNs) via RTMP and RTSP.
Multi-encoding functionality can eliminate the need for a transcoding service.

VGADVI Recorder Pro's powerful processor lets you stream to a large local audience (located within the same network) without the use of a streaming server.
Stream using Universal Plug and Play (UPnP) and Session Announce Protocol (SAP)

Media players, smart TVs, set-top-boxes, digital signs etc. can play live streams and saved recordings from the VGADVI Recorder Pro via UPnP or SAP.
Streaming via UPnP and/or SAP is perfect for situations when the destination device is unattended. For example, when VGADVI Recorder Pro streams live or recorded video to a digital sign that continuously plays a video, if there is an interruption, the live stream resume feature automatically resumes the stream.
VGADVI Recorder Pro's powerful processor lets you stream to many set top boxes/smart TV's simultaneously without sacrificing video quality.
Video encoding with H.264, MPEG-4, and MJPEG
VGADVI Recorder Pro supports the most widely used video codecs to ensure maximum compatibility with commercial viewing software media players such as VLC and Adobe Media Player.
Multi-encoding provides an optimal combination of settings to ensure your stream reaches your audience.
Use the default settings, or fine tune the operation to your application.
Video frame rate, encoding bit rate, and key frame interval are among several parameters available to tailor the encoding to your specific requirements.
Whether you are recording highly dynamic full motion video or slowly changing instrumentation displays Epiphan Recorders enable you to direct the encoder to achieve optimal video quality while satisfying bitrate and file size constraints of your specific application and environment.

Supports audio codecs MP3, AAC and PCM
VGADVI Recorder Pro supports the most widely used audio codecs to ensure maximum compatibility with commercial viewing software.
Use the default settings, or fine tune to meet your requirements.

VGADVI Recorder Pro is capable of recording the streaming output.
Stores the video files to a hard drive, with 6 TB of storage (or optional 1 TB SSD), in AVI, MP4, MPEG-TS or MOV format (common and easy to use formats).
Admin interface indicates the amount of free storage space.
Manage the size of your recorded video files by configuring the VGADVI Broadcaster Pro to start a new file based on a time or file-size limit. When the limit is reached, the current recorded file is closed and available for download while a new file is opened for continued recording – all without missing a frame.
Easy access to external file storage
The VGADVI Broadcaster Pro offers a variety of options for storing your recorded files:
Access files quickly at Gigabit Ethernet speeds.
Store the files on the device itself, this is useful when you don't have access to a network or an external device. You can always download the files later.
Transfer the recorded files to an external USB storage device or local network storage via FTP, RSYNC, SFTP, SCP or CIFS to ensure you don't run out of disk space on your device and facilitate 24/7 recording.
Configure automatic file transfer when a USB device is inserted.
Integrate easily with commercial content management systems.
Integrate with:

We can be easily integrated with content management systems (CMS) and with learning management systems (LMS) such as Blackboard, Kaltura, Mediasite and Moodle.
Supported aspect ratios and resolutions

The input signal resolution and aspect ratio are automatically reflected in the output stream.
Capture video from four simultaneous 1080p HD sources at 30 fps.
DVI/HDMI/VGA resolutions up to 2048×2048 (2560×1600 widscreen).
Capture computer displays and live camera signals.
Convenient pick lists of standard resolutions in 4:3, 16:9, and 16:10 ratios make configuration and switching between various video input sources quick and easy. Custom resolutions are also supported.
Automatically configures frame rate, bitrate, and aspect ratio
The VGADVI Recorder Pro analyzes your source stream and automatically uses the best possible frame size, bitrate, and aspect ratio for the output stream.
Changes to the input signal resolution and aspect ratio are automatically reflected in the output stream.
Automatic configuration is an option that can be enabled or disabled depending on your requirements.
Thoughtful design
It easily fits into any standard rackmount cabinet.
AC power equipped that can easily be fed through the equipment rack
Removable hard drive allows for faster disk swapping or replacement.
Control
A web-based control interface enables local and remote configuration and operation.
Integration with other systems is available via our HTTP and RS-232 APIs.
Monitor your VGADVI Recorder Pro on the go with a mobile device or tablet using a custom interface designed for touch-screen devices.
Preform basic operations like checking video signals, audio levels, starting and stopping recordings, and disk space from the mobile interface.
The EpiphanConnect mobile application is available for both Android and iOS devices. This alternative to the desktop based discovery utility makes connecting to the touch-screen interface even easier by finding all Epiphan devices on the network.