We tried to update our [still new] Webcaster X2, but the update process doesn't seem to work as stated in the update firmware section of the epiphan website.
Process:
We click "Update available" and the firmware downloads 100%. Then we click "Restart to Install", the front display reads "Updating firmware", and then . . . we get a nice colorful text menu with "Android system recovery" at the top.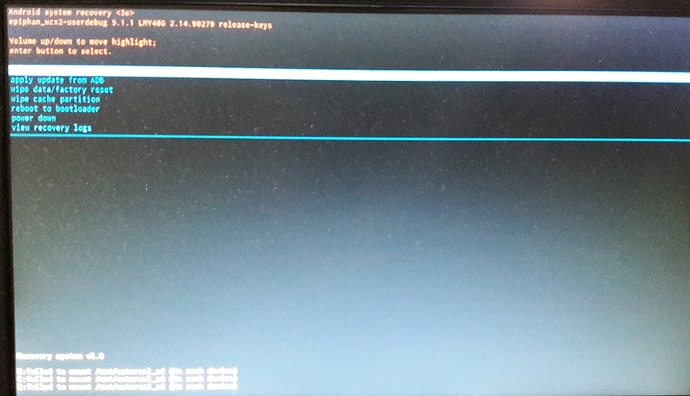 The bottom of that screen shows some errors in yellow that read:
E:failed to mount /mnt/external_sd (No such device)
…so we chose the non-catastrophic option of rebooting which brings us back to the main Webcaster X2 control screen.
To clarify, we do NOT have an external usb drive connected to the Webcaster X2, and we're using a regular keyboard/mouse. The first few times we tried to update, the unit was restarted by clicking "Restart to install", and in later attempts we tried to restart by disconnecting the power. If it means anything to anyone, in Settings/About the device's Kernel version is 3.10.0 and the Build number is "epiphan_wcx2-userdebug 5.1.1 LMY48G 2.14.90279 release-keys".
As it stands, our Webcaster X2 seems to still be working, but we continue to get the "Update available" notification yet no matter how many times we try to update, the device just goes to that "Android recovery menu".
Does anyone know why this is happening?
Regards,
Chris