Today, again, there were problems with webcaster x2 when I trying to go live. The equipment shows that I am live stream, but there is no sound and image. Viewers see the screensaver of my old video from my page on Facebook, how is this even possible ??? In short, the live broadcast from webcaster x2 was disrupted, I had to start the broadcast from my iphone. I only bought your product in August last year, paid $300 to use webcaster x2 for only half a year. This is the second time an important broadcast has been foiled. I have a question, can I return your product and return my money?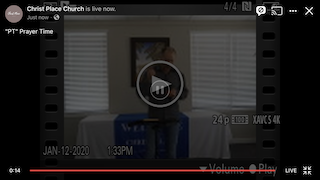 It looked like the photo. This is what was instead of live broadcasting.
I have no idea how this screensaver came from?