St. Petersburg Arctic and Antarctic Research Institute Monitors Radar Using Epiphan's VGA2USB

"VGA2USB is low-cost, easy to install, small in size and automatic. There is no need to have an operator to make recordings and that's very important because the radar is located in a hostile environment that prevents the team from taking manual image captures."

Located in Antarctica, the St. Petersburg Arctic and Antarctic Research Institute's Progress station faces harsh conditions and severe weather that can change at any time. Progess is currently using Epiphan's VGA2USB frame grabber to record ice and weather conditions displayed on the station's radar system.
Progress uses a special radar system to monitor the ice and weather conditions in the nearby bay from which visiting engineers and supplies arrive by ship. Because of the critical nature of the off-loading visitors, Progress constantly monitors the ice and weather conditions in the bay to determine the best arrival and departure times. Using VGA2USB, the crew at Progress can continually record bay conditions without having to devote a human operator to the task.
"One or two engineers stay at the station for one and half to three months every year," explains Sergey Kazantsev of the Institute. "Because the crew must disembark quickly without stopping, we've setup a special radar on shore to co-ordinate the process. We also use the radar to watch the ice conditions and choose the optimal time to let the ship leave the bay. Today, all radar screens are being recorded by VGA2USB."
Simple radar recording
Kazantsev points to a number of benefits the institute has realized since installing VGA2USB at the Antarctic station. "VGA2USB is low-cost, easy to install, small in size and automatic. There is no need to have an operator to make recordings and that's very important because the radar is located in a hostile environment that prevents the team from taking manual image captures."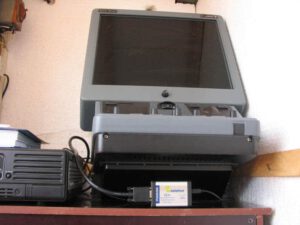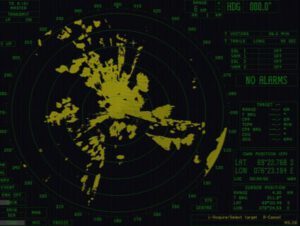 Epiphan Video produces world-class, award-winning audio visual solutions to capture, scale, mix, encode, stream, record and play high resolution video including 4K UHD. Our customers include companies that specialize in live event production, education, healthcare, worship, manufacturing, usability, collaboration, security and transportation.
Epiphan's field-proven product line includes live video production and video streaming systems, external USB-based video grabbers for capturing video and graphics from DVI, HDMI™, SDI and VGA sources and internal video capture cards. Our products are designed in North America and backed by rock-solid technical support.
Epiphan Video is a trade name of Epiphan Systems Inc., a privately owned company incorporated in 2003. Epiphan is based in Palo Alto, California, USA and Ottawa, Ontario, Canada with regional offices and a network of authorized channel partners and OEMs throughout the world. For more information, please visit www.epiphan.com.
[/vc_column][/vc_row]