Epiphan introduces its first video capture card with dual source input for dual channel streaming and conferencing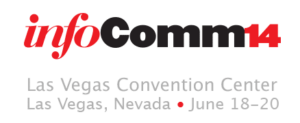 Palo Alto, California – June 18, 2014 – Catering to professionals in video, broadcast, and cinema, Epiphan Systems today introduced its first video capture card for simultaneously grabbing two HD sources, including one 3G-SDI, and providing uncompressed dual channel video and audio for applications including streaming, conferencing, third-party recording, and video analysis. Epiphan's new DVI2PCIe Duo™ captures VGA, DVI, HDMI™, 3G-SDI, HD-SDI, and SDI signals and is designed for computers running on Mac OS, Windows, or Linux platforms. "This is the most advanced and highest performing video capture card Epiphan has ever produced," said David Kirk, Vice President of Product Marketing. "More importantly, it's the level and quality of technology that professionals require."

"It is ideal for presentation and healthcare applications where you need to capture video simultaneously from a camera and a display"

Kirk said the DVI2PCIe Duo captures full HD video at rates up to 60 frames per second in 24-bit color, whether capturing from one or both video inputs. "It is ideal for presentation and healthcare applications where you need to capture video simultaneously from a camera and a display," he said. The card captures digital audio from HDMI and SDI sources and, in single-source mode, supports DVI resolutions up to 2048×2048 (and 2560×1600 in widescreen). Multiple DVI2PCIe Duo cards can also be used in a single system. "By the end of 2014, all of our product lines will include devices which accept 3G-SDI, HD-SDI, and SDI sources," Kirk said. The DVI2PCIe Duo will be available this summer from authorized resellers and online from Epiphan. Pricing has not been announced.
Download the infoComm14 Press Kit from Epiphan
Epiphan DVI2PCIe Duo Product Images
Epiphan Video produces world-class, award-winning audio visual solutions to capture, scale, mix, encode, stream, record and play high resolution video including 4K UHD. Our customers include companies that specialize in live event production, education, healthcare, worship, manufacturing, usability, collaboration, security and transportation.
Epiphan's field-proven product line includes live video production and video streaming systems, external USB-based video grabbers for capturing video and graphics from DVI, HDMI™, SDI and VGA sources and internal video capture cards. Our products are designed in North America and backed by rock-solid technical support.
Epiphan Video is a trade name of Epiphan Systems Inc., a privately owned company incorporated in 2003. Epiphan is based in Palo Alto, California, USA and Ottawa, Ontario, Canada with regional offices and a network of authorized channel partners and OEMs throughout the world. For more information, please visit www.epiphan.com.