Epiphan Systems Announces New Education-Oriented Platform
Epiphan Lecture Recorder is the world's first open source internet appliance aimed at the educational and enterprise webcasting industries.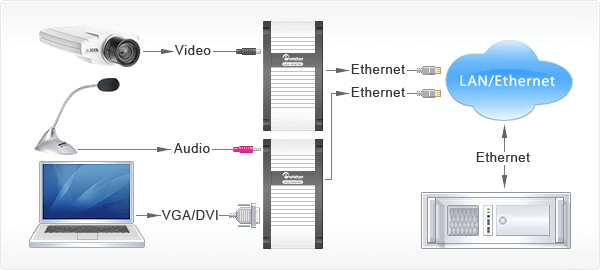 In short, the Epiphan Systems Lecture Recorder consists of an internet appliance the size of a paperback book running Linux OS and powered by a powerful mobile Motorola PowerPC processor. It has 5 USB ports in total for external devices (1 internal + 4 external) and comes equipped with an on-board DVI, VGA, video, and audio capture cards.  The ELR is able to capture video, audio, and a projector feed and then, through a LAN or the Internet, transmit it either directly to an audience or to a server, where it can be archived for later viewing. Online lectures, distance education, and digital lecture archiving are, without a doubt, one of the components of the 21st century classroom. Epiphan Systems is set on becoming a market leader in the manufacture of hardware capture solutions for the classroom environment. All code on the Epiphan Lecture Recorder is fully open-source. The ELR can be adapted to virtually any web interface or custom software.
Click here to find out more about the Epiphan Lecture Recorder.
Epiphan Video produces world-class, award-winning audio visual solutions to capture, scale, mix, encode, stream, record and play high resolution video including 4K UHD. Our customers include companies that specialize in live event production, education, healthcare, worship, manufacturing, usability, collaboration, security and transportation.
Epiphan's field-proven product line includes live video production and video streaming systems, external USB-based video grabbers for capturing video and graphics from DVI, HDMI™, SDI and VGA sources and internal video capture cards. Our products are designed in North America and backed by rock-solid technical support.
Epiphan Video is a trade name of Epiphan Systems Inc., a privately owned company incorporated in 2003. Epiphan is based in Palo Alto, California, USA and Ottawa, Ontario, Canada with regional offices and a network of authorized channel partners and OEMs throughout the world. For more information, please visit www.epiphan.com.
[/vc_column][/vc_row]