Epiphan demonstrates latest AV Capture, Streaming, and Recording technologies at Integrated Systems Europe 2015 on 10-12 February 2015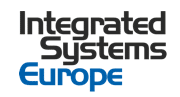 Palo Alto, CA. January 13, 2015 – Epiphan Systems kicks off its 2015 event schedule with the Integrated Systems Europe trade show at the Amsterdam RAI in the Netherlands in stand 9-D111.
Highlights of the Epiphan Systems Stand
Epiphan Pearl – a lightweight, portable, all-in-one live video production system – view hands-on demos and a preview of new features
DVI2USB 3.0 & SDI2USB 3.0 – Epiphan's newest external video grabbers for capturing video from HDMI™, SDI, DVI, and VGA sources – experience first-hand the performance of 1080p video capture at 60 fps
VGA Grid – A multi-encoder designed to synchronize, capture, record and stream audio and video from up to 64 sources – explore new features and a hands-on demo
ISE Conference
Attendees of the ISE Conference are invited to attend our VP of Medical & Aerospace Leroy Chiao's session "Using Video Grabbing Technology in Modern AV Solutions", February 12 at 2:30pm in room D204. The session provides an introduction to video grabber and capture card technology, explains the differences between the different kinds of screen capture devices on the market and explores in-depth how video grabber technology is used to bring in external video sources into a wide array of solutions.
Arrange a Private Meeting/Book a Demo
To arrange a private meeting or demo with an Epiphan team member at Integrated Systems Europe, contact info@epiphan.com with your preferred time and date of meeting.
Free Exhibit Passes
You may receive a free exhibit pass to Integrated Systems Europe, courtesy of Epiphan, by entering code "249071" when you register.
Epiphan Video produces world-class, award-winning audio visual solutions to capture, scale, mix, encode, stream, record and play high resolution video including 4K UHD. Our customers include companies that specialize in live event production, education, healthcare, worship, manufacturing, usability, collaboration, security and transportation.
Epiphan's field-proven product line includes live video production and video streaming systems, external USB-based video grabbers for capturing video and graphics from DVI, HDMI™, SDI and VGA sources and internal video capture cards. Our products are designed in North America and backed by rock-solid technical support.
Epiphan Video is a trade name of Epiphan Systems Inc., a privately owned company incorporated in 2003. Epiphan is based in Palo Alto, California, USA and Ottawa, Ontario, Canada with regional offices and a network of authorized channel partners and OEMs throughout the world. For more information, please visit www.epiphan.com.