As discussed in our introductory post on lecture capture, a typical lecture capture system consists of several elements, including in-class presentation equipment (cameras, microphones, etc), a lecture capture appliance, a video management system (VMS) server and a learning management system (LMS).
What I'd like to focus on in this post is the lecture capture appliance – specifically what features and qualities are ideal for selecting the best possible appliance for a school's needs.
The lecture capture appliance plays a pivotal role by:
encoding lecture data to ensure first-rate video and audio content is made available for students; and
recording content for reuse and back-up.
There are 5 key features to consider when comparing lecture capture appliance. The ideal solution:
is reliable;
works with existing hardware infrastructure and LMS;
provides infrastructure flexibility;
has enough video inputs and processing capacity for both current and future setup requirements; and,
has an appropriate pricing model for your school.
Let's break down each of these variables and explore exactly what makes up an ideal lecture capture appliance.
Make sure it's reliable!
Reliability is an essential trait for any lecture capture appliance. The ideal appliance will be dependable in the following ways:
Functional reliability – The ideal capture appliance is robust and reliably encodes, streams and/or records live lecture content without fail, ensuring students located outside of the classroom always have access to the lecture material.
Quality reliability – Captured video/audio content is consistently high-quality. Quality in captured lecture content is essential as crystal-clear visuals and crisp audio enrich the student learning experience.
Monitoring reliability – Capture parameters such as frame rates, resolutions and layout settings are readily available for monitoring, and adjustments are easily changed through a dependable remote interface. This effectively allows lecture capture technicians access to monitor any streaming/recording activities at any time from a centralized location, ensuring campus-wide capture reliability.
Works with what you have
Many educational institutions have already invested significant resources into deploying both an LMS environment and classroom infrastructure. It is essential that any additional investment leverages existing equipment or infrastructure. It's also important that the appliance hardware fits nicely into the storage elements of a classroom's layout, such as AV closets and/or lecterns.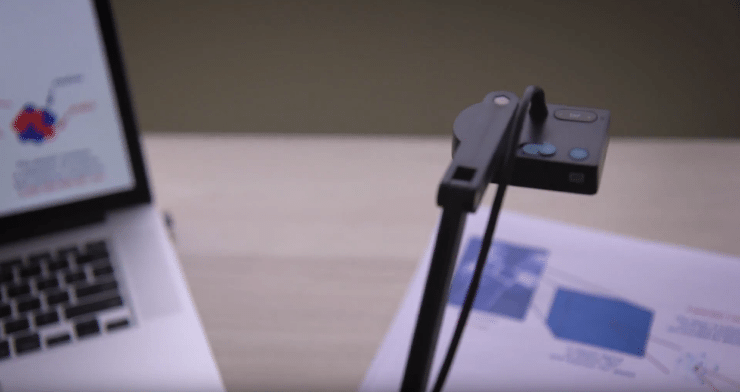 Put simply, hardware and infrastructure compatibility reduces the overall cost of the lecture capture investment because there is no need to replace any existing equipment or purchase additional accessories.
Provides infrastructure flexibility
The ideal lecture capture appliance not only harmonizes with existing infrastructure, but also offers additional options for precision customization. Open platform solutions are particularly advantageous in that they allow schools to create a specifically-constructed setup that fits their needs.
All components within a lecture capture system have the ability to develop and evolve independently within their respective markets. Accounting for this contingency by selecting an open capture lecture appliance allows schools to remain adaptable and flexible in the face of a growing industry landscape.
Enough inputs and processing capacity for both current and future setup requirements
A typical lecture capture process uses 2 inputs – and for most schools today this is sufficient. However, the demand for high quality multi-source lecture capture is rising.
Instructors currently use any combination of the following types of sources to enrich the learning experience:
Laptops, PCs, tablets and/or phones (or any device with a VGA, DVI or HDMI™ output) to display web content, presentations and supplementary learning material such as videos or screen captures
Document cameras to display written lecture material or magnify and project the images of actual, three-dimensional objects, as well as transparencies
Lecture cameras to capture the professor teaching the lecture material (ensuring the professor's unique style of teaching and personal style of nonverbal communication are not lost in a digital format)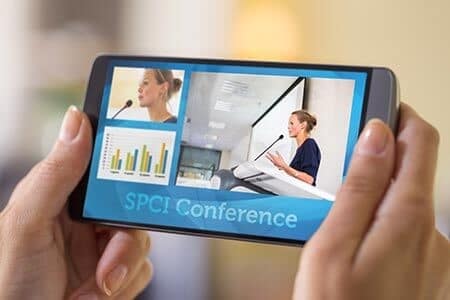 Why be limited to only two of these options? With support for multiple inputs, you can capture from even more sources and combine the feeds into multisource layouts. The result is lectures that are dynamic, engaging and available whenever students need it, wherever they are.
No long term payments
Lecture capture solutions come with different types of payment options.
These options include:
a one-time hardware fee;
a recurring subscription-type fee;
a combination of an initial cost with recurring payments; or
free to use open source software solutions.
Generally speaking, solutions with recurring fees offer full hardware set-up and long-term software/hardware support with the consequence of reduced internal control – the school can be heavily dependent on the vendor for technical support. On the other hand, open source solutions offer attractively low purchase costs but require that schools expend the resources to hire the personnel and expertise for successful deployment and long-term management.
Solutions with only hardware fees however, tend to strike a nice balance between cost and control, allowing schools to invest in lecture capture system with helpful hardware support while still retaining the opportunity to hire and/or train in-house technical staff for maximum flexibility in infrastructure control.
The majority of our customers prefer their appliance to function as part of a lecture capture solution without any recurring fees. In most cases, solutions such as this have an associated one-time price tag that fits in the school's current year budget but are advantageous in the longer term in that they allow schools to avoid endlessly accruing recurring fees that hinder future spending.
The takeaway
Selecting the best lecture capture appliance is essential for any educational institution looking to implement online courses, continuing education, overflow classrooms and blended learning. Selecting an appliance that meets the metrics we've identified above ensures that schools remain adaptable and flexible to meet the demands of future lecture capture trends while assuring the enhancement of student learning outcomes by offering dynamic, engaging and top-quality captured lecture content.